For the third season in a row, Def Pen presents its collaborative top-50 ranking of NBA players. Here are some notes about our list:
This is a list of who we think the best players are for this season.

The definition of "best player" is subjective and open-ended; each voter has their own views on that.

No rookies are included, because we haven't seen them in NBA action yet (preseason and Summer League don't count).
No players who are projected to miss the entirety of the season are included because they probably won't be playing in 2019-20, and this is a list of the best players in 2019-20. Players such as Kevin Durant and John Wall certainly would be included on this list were they eligible.
As for players who are expected to miss much but not all of the season (such as Klay Thompson and Victor Oladipo), we ranked them based on the level we think they'll perform at when they return. Whether we think they'll be at the same level they were at prior to the injury is up each individual voter.
This list was voted on by 11 of our staff members: Aaron Johnson, Jesse Cinquini, David Morrow, Max Mortenson, Trevor Blevins, Saahil Pawar, Justin Jett, Dmitry Planidin, David Loaiza, Mike Anguilano and Jared Brown. Each individual created their own list, and we averaged out the rankings in each list to create our final product.
For each player, you'll see the overall ranking, the highest and lowest ranks any of our voters placed them on their list and where we had them ranked last year.
Honorable Mentions (players who received at least one vote but didn't make the list, in order of how close they were to the top 50: Steven Adams, Eric Bledsoe, Paul Millsap, Danilo Gallinari, Kyle Kuzma, John Collins, Malcolm Brogdon, Marcus Smart, Jaren Jackson Jr., Caris LeVert, Robert Covington, Clint Capela, Gary Harris, Lauri Markkanen, Bojan Bogdanovic, Bogdan Bogdanovic, Buddy Hield, Brandon Ingram. 
Without further ado, here are Def Pen's top 50 NBA players for the 2019-20 season.
50. Lou Williams, Los Angeles Clippers
Highest Ranking: 37

Lowest Ranking: Unranked

Last Year's Ranking: Honorable mention
49. Aaron Gordon, Orlando Magic
Highest Ranking: 40
Lowest Ranking: Unranked
Last Year's Ranking: Honorable mention
48. Marc Gasol, Toronto Raptors
Highest Ranking: 40
Lowest Ranking: Unranked
Last Year's Ranking: 42
47. Zach LaVine, Chicago Bulls
Highest Ranking: 18
Lowest Ranking: Unranked
Last Year's Ranking: Unranked
46. Myles Turner, Indiana Pacers
Highest Ranking: 41
Lowest Ranking: 50
Last Year's Ranking: Unranked
45. Trae Young, Atlanta Hawks
Highest Ranking: 29
Lowest Ranking: Unranked
Last Year's Ranking: Ineligible; incoming rookie
44. Jayson Tatum, Boston Celtics
Highest Ranking: 23
Lowest Ranking: 46
Last Year's Ranking: 41
43. Jamal Murray, Denver Nuggets
Highest Ranking: 29
Lowest Ranking: Unranked
Last Year's Ranking: Honorable mention
42. Kevin Love, Cleveland Cavaliers
Highest Ranking: 28
Lowest Ranking: Unranked
Last Year's Ranking: 31
41. D'Angelo Russell, Golden State Warriors
Highest Ranking: 21
Lowest Ranking: Unranked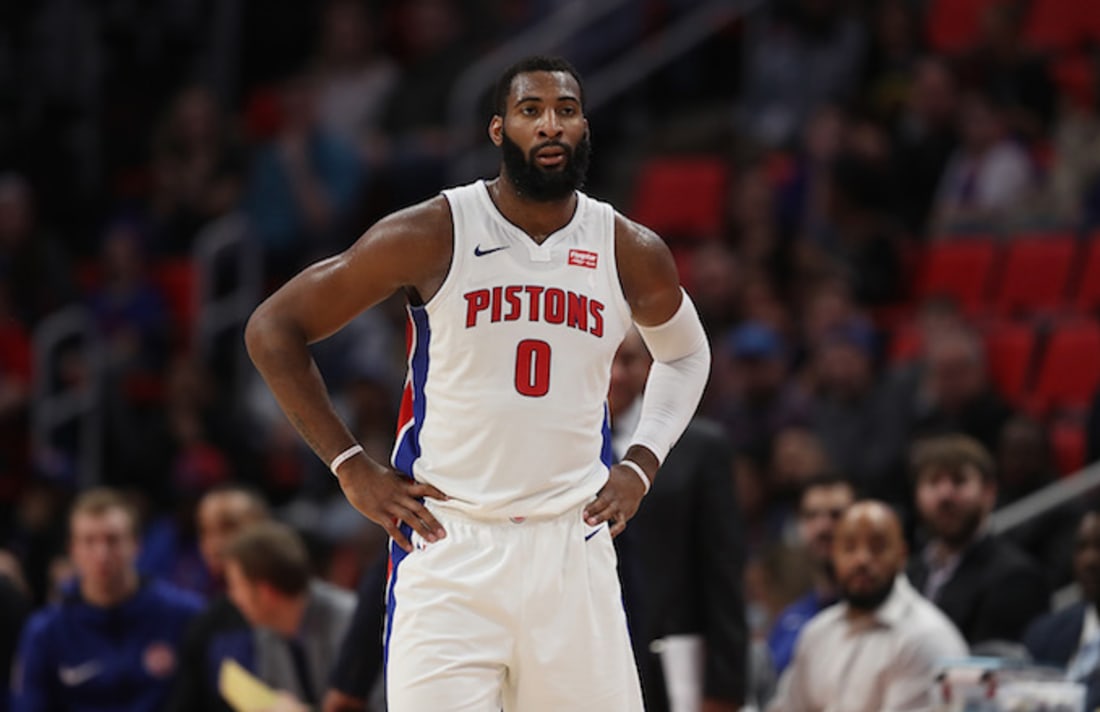 Last Year's Ranking: Unranked
40. Andre Drummond, Detroit Pistons
Highest Ranking: 24
Lowest Ranking: Unranked
Last Year's Ranking: 36
39. Nikola Vucevic, Orlando Magic
Highest Ranking: 23
Lowest Ranking: 45
Last Year's Ranking: Unranked
38. De'Aaron Fox, Sacramento Kings
Highest Ranking: 26
Lowest Ranking: 45
Last Year's Ranking: Ineligible; incoming rookie
37. Tobias Harris, Philadelphia 76ers
Highest Ranking: 25
Lowest Ranking: 49
Last Year's Ranking: 47
36. Kristaps Porzingis, Dallas Mavericks
Highest Ranking: 23
Lowest Ranking: 45
Last Year's Ranking: 35
35. DeMar DeRozan, San Antonio Spurs
Highest Ranking: 25
Lowest Ranking: 43
Last Year's Ranking: 25
34. Kyle Lowry, Toronto Raptors
Highest Ranking: 23
Lowest Ranking: 44
Last Year's Ranking: 24
33. Devin Booker, Phoenix Suns
Highest Ranking: 19
Lowest Ranking: 40
Last Year's Ranking: 40
32. Khris Middleton, Milwaukee Bucks
Highest Ranking: 22
Lowest Ranking: 50
Last Year's Ranking: 38
31. LaMarcus Aldridge, San Antonio Spurs
Highest Ranking: 20
Lowest Ranking: 46
Last Year's Ranking: 34
30. Pascal Siakam, Toronto Raptors
Highest Ranking: 22
Lowest Ranking: 47
Last Year's Ranking: Unranked
29. Mike Conley, Utah Jazz
Highest Ranking: 23
Lowest Ranking: 43
Last Year's Ranking: 39
28. Donovan Mitchell, Utah Jazz
Highest Ranking: 16
Lowest Ranking: 41
Last Year's Ranking: 33
27. Chris Paul, Oklahoma City Thunder
Highest Ranking: 12
Lowest Ranking: 43
Last Year's Ranking: 9
26. Luka Doncic, Dallas Mavericks
Highest Ranking: 16
Lowest Ranking: 45
Last Year's Ranking: Ineligible; incoming rookie
25. CJ McCollum, Portland Trail Blazers
Highest Ranking: 14
Lowest Ranking: 36
Last Year's Ranking: 30
24. Al Horford, Philadelphia 76ers
Highest Ranking: 15
Lowest Ranking: Unranked
Last Year's Ranking: 26
23. Victor Oladipo, Indiana Pacers
Highest Ranking: 17
Lowest Ranking: 41
Last Year's Ranking: 20
22. Jrue Holiday, New Orleans Pelicans
Highest Ranking: 19
Lowest Ranking: 37
Last Year's Ranking: 32
21. Draymond Green, Golden State Warriors
Highest Ranking: 12
Lowest Ranking: 36
Last Year's Ranking: 14
20. Ben Simmons, Philadelphia 76ers
Highest Ranking: 14
Lowest Ranking: 39
Last Year's Ranking: 22
19. Kemba Walker, Boston Celtics
Highest Ranking: 18
Lowest Ranking: 30
Last Year's Ranking: 37
18. Klay Thompson, Golden State Warriors
Highest Ranking: 11
Lowest Ranking: 50
Last Year's Ranking: 18
17. Blake Griffin, Detroit Pistons
Highest Ranking: 13
Lowest Ranking: 31
Last Year's Ranking: 28
16. Bradley Beal, Washington Wizards
Highest Ranking: 15
Lowest Ranking: 22
Last Year's Ranking: 27
15. Rudy Gobert, Utah Jazz
Highest Ranking: 12
Lowest Ranking: 26
Last Year's Ranking: 21
14. Karl-Anthony Towns, Minnesota Timberwolves
Highest Ranking: 11
Lowest Ranking: 32
Last Year's Ranking: 17
13. Jimmy Butler, Miami Heat
Highest Ranking: 10
Lowest Ranking: 20
Last Year's Ranking: 10
12. Kyrie Irving, Brooklyn Nets
Highest Ranking: 11
Lowest Ranking: 16
Last Year's Ranking: 12
11. Russell Westbrook, Houston Rockets
Highest Ranking: 9
Lowest Ranking: 15
Last Year's Ranking: 8
10. Damian Lillard, Portland Trail Blazers
Highest Ranking: 8
Lowest Ranking: 11
Last Year's Ranking: 15
9. Paul George, Los Angeles Clippers
Highest Ranking: 7
Lowest Ranking: 11
Last Year's Ranking: 11
8. Joel Embiid, Philadelphia 76ers
Highest Ranking: 6
Lowest Ranking: 11
Last Year's Ranking: 13
7. Nikola Jokic, Denver Nuggets
Highest Ranking: 7
Lowest Ranking: 10
Last Year's Ranking: 19
6. Anthony Davis, Los Angeles Lakers
Highest Ranking: 4
Lowest Ranking: 7
Last Year's Ranking: 5
5. James Harden, Houston Rockets
Highest Ranking: 3
Lowest Ranking: 6
Last Year's Ranking: 4
4. Stephen Curry, Golden State Warriors
Highest Ranking: 1
Lowest Ranking: 6
Last Year's Ranking: 3
3. Giannis Antetokounmpo, Milwaukee Bucks
Highest Ranking: 1
Lowest Ranking: 5
Last Year's Ranking: 7
2. Kawhi Leonard, Los Angeles Clippers
Highest Ranking: 1
Lowest Ranking: 4
Last Year's Ranking: 6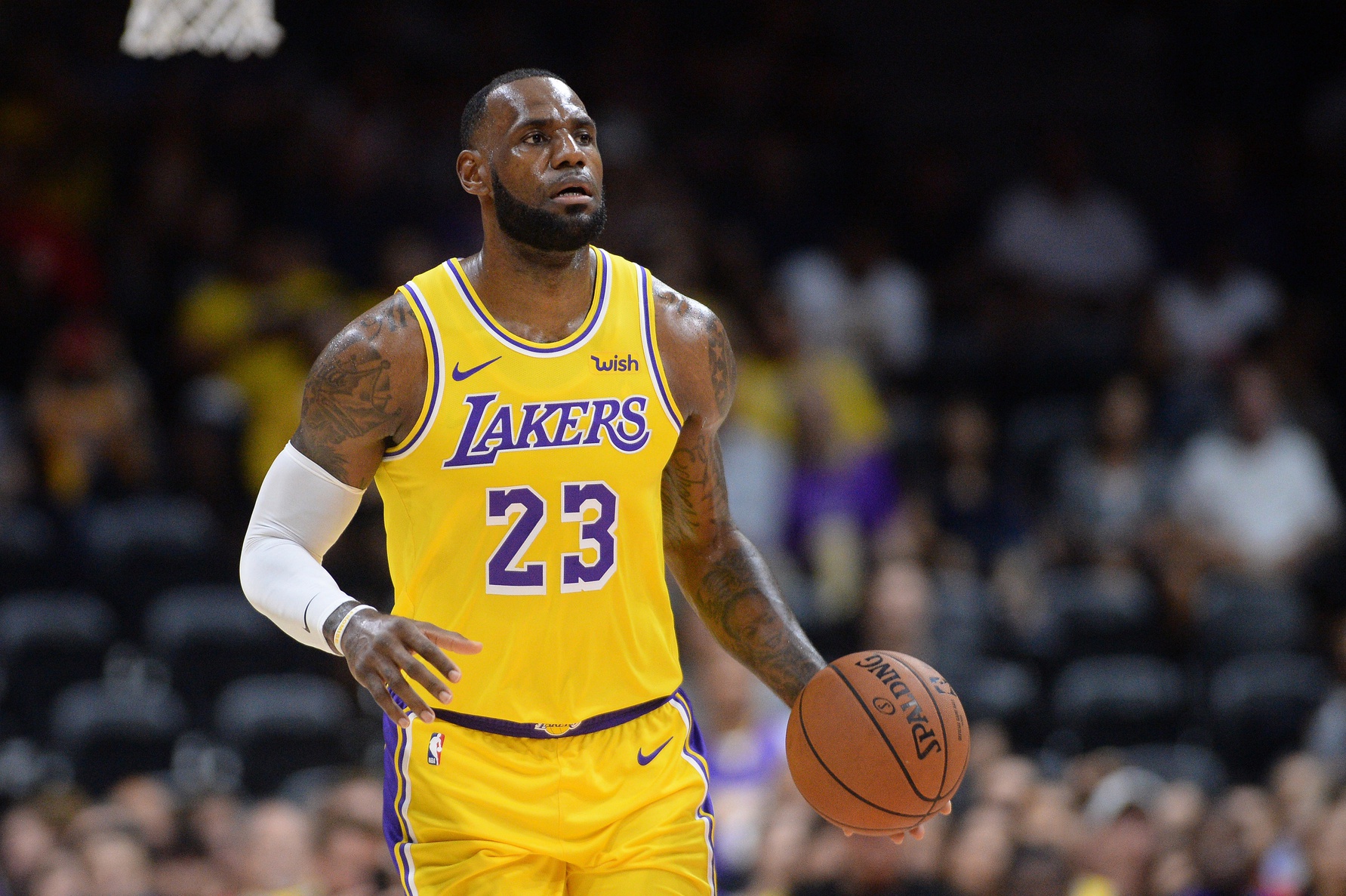 1. LeBron James, Los Angeles Lakers
Highest Ranking: 1
Lowest Ranking: 5
Last Year's Ranking: 1