For the start of the 2018-19 season, we at Def Pen decided to rank the top 50 NBA players based on the following criteria:
This is a list of the best players right now, not rankings of the players we'd most like to have going forward.

As for what "best player" means, that's subjective; each voter has his own definition.

No rookies are included, because we haven't seen them in NBA action yet (preseason and Summer League don't count).
This list was voted on by six of our writers: Dylan Edenfield, Zack Geoghegan, Aaron Johnson, David Morrow, Saahil Pawar and Daniel Richardson.
For each player, you'll see the overall ranking, the highest and lowest ranks any of our writers voted them in at, their positional rank and where they were ranked last year.
Honorable Mentions (players who received at least one vote but didn't make the list: Jamal Murray, Aaron Gordon, Brook Lopez, Otto Porter Jr., Brandon Ingram, Harrison Barnes, Jeff Teague, Lou Williams, Nicolas Batum, Serge Ibaka and Andre Iguodala 
Without further ado, here's Def Pen's top 50 NBA players for the 2018-19 season.
50. Gary Harris, Denver Nuggets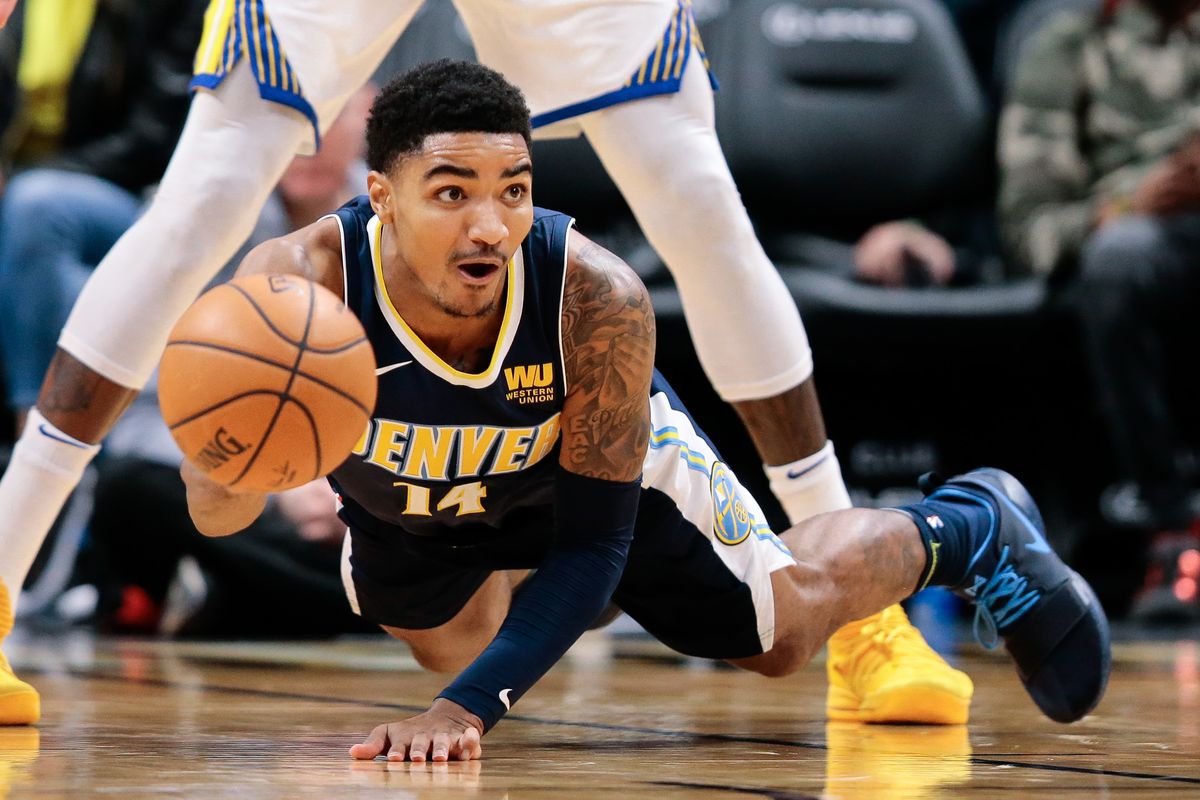 Highest Ranking: 44
Lowest Ranking: Unranked
Positional Ranking: Shooting Guard 12
Last Year's Ranking: Unranked
49. Jaylen Brown, Boston Celtics
Highest Ranking: 44
Lowest Ranking: Unranked
Positional Ranking: Shooting Guard 11
Last Year's Ranking: Unranked
48. Goran Dragic, Miami Heat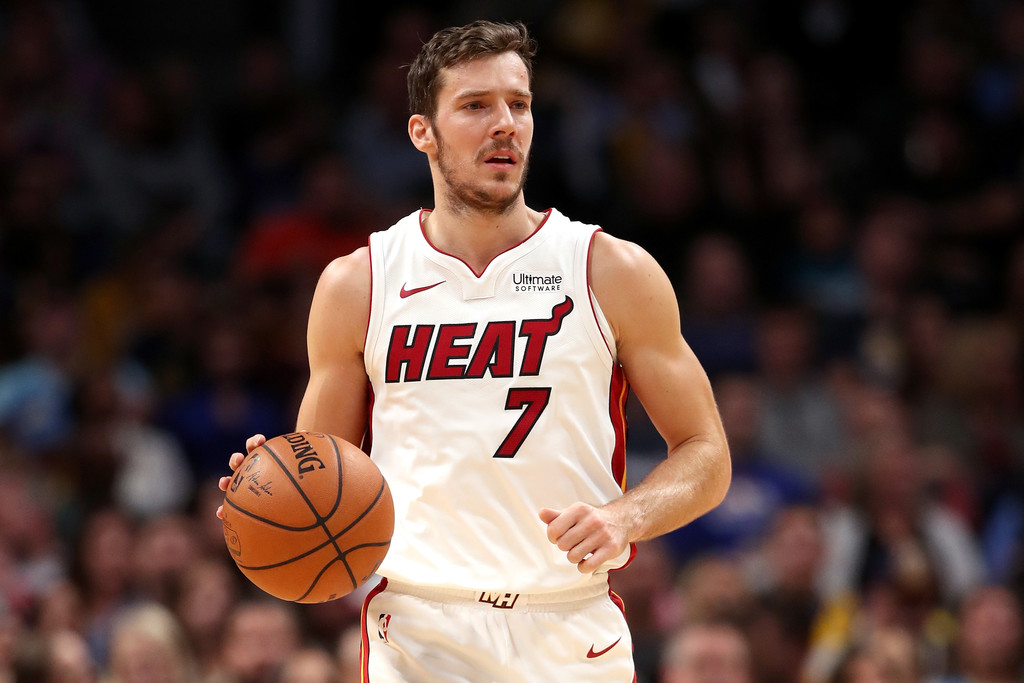 Highest Ranking: 38
Lowest Ranking: Unranked
Positional Ranking: Point Guard 11
Last Year's Ranking: 42
47. Tobias Harris, Los Angeles Clippers
Highest Ranking: 41
Lowest Ranking: Unranked
Positional Ranking: Power Forward 9
Last Year's Ranking: Unranked
46. Steven Adams, Oklahoma City Thunder
Highest Ranking: 29
Lowest Ranking: Unranked
Positional Ranking: Center 12
Last Year's Ranking: Honorable Mention
45. DeAndre Jordan, Dallas Mavericks
Highest Ranking: 31
Lowest Ranking: 50
Positional Ranking: Center 11
Last Year's Ranking: 33
44. Paul Millsap, Denver Nuggets
Highest Ranking: 25
Lowest Ranking: 49
Positional Ranking: Power Forward 8
Last Year's Ranking: 26
43. Clint Capela, Houston Rockets
Highest Ranking: 39
Lowest Ranking: 42
Positional Ranking: Center 10
Last Year's Ranking: Unranked
42. Marc Gasol, Memphis Grizzlies
Highest Ranking: 30
Lowest Ranking: 46
Positional Ranking: Center 9
Last Year's Ranking: 21
41. Jayson Tatum, Boston Celtics
Highest Ranking: 19
Lowest Ranking: 49
Positional Ranking: Power Forward 7
Last Year's Ranking: Unranked
40. Devin Booker, Phoenix Suns
Highest Ranking: 31
Lowest Ranking: 47
Positional Ranking: Shooting Guard 10
Last Year's Ranking: Unranked
39. Mike Conley, Memphis Grizzlies
Highest Ranking: 33
Lowest Ranking: 48
Positional Ranking: Point Guard 10
Last Year's Ranking: 27
38. Khris Middleton, Milwaukee Bucks
Highest Ranking: 29
Lowest Ranking: 46
Positional Ranking: Small Forward 6
Last Year's Ranking: 38
37. Kemba Walker, Charlotte Hornets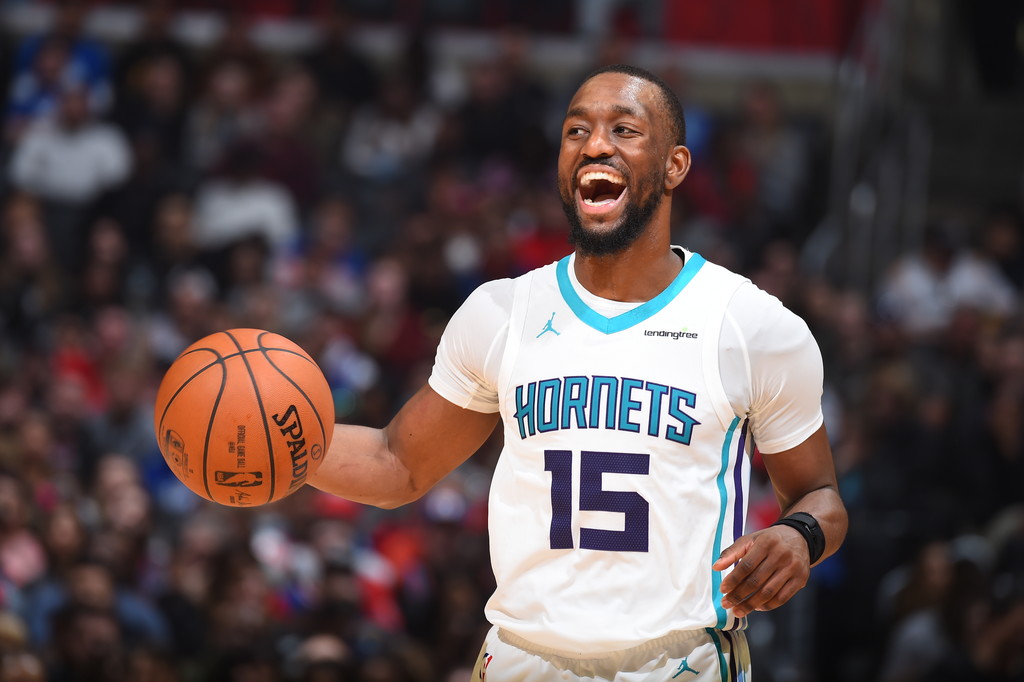 Highest Ranking: 28
Lowest Ranking: 48
Positional Ranking: Point Guard 9
Last Year's Ranking: 36
36. Andre Drummond, Detroit Pistons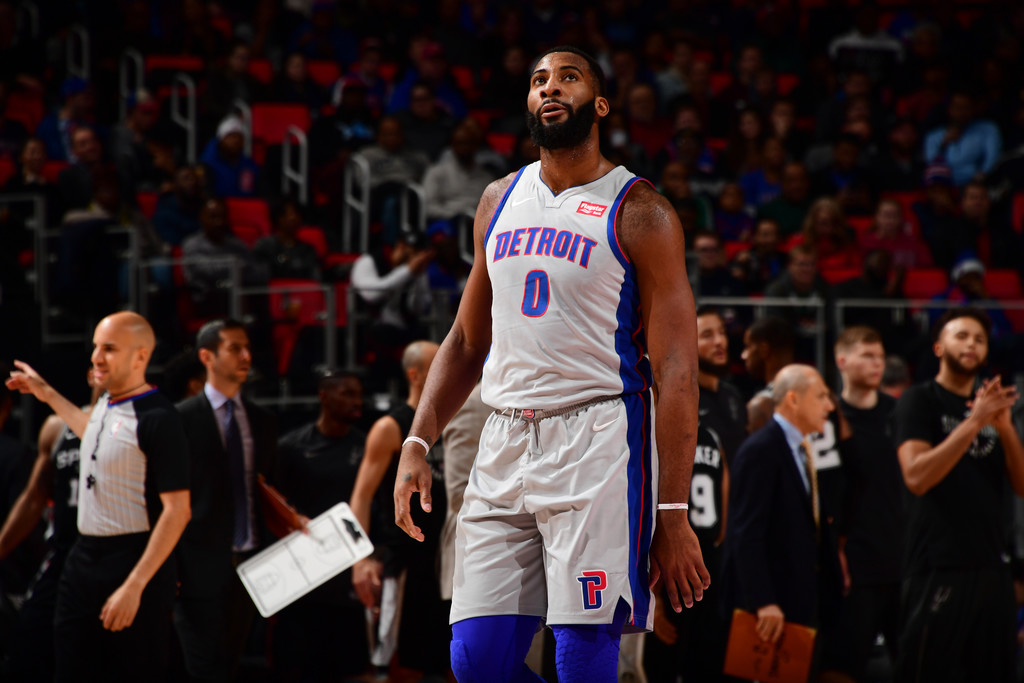 Highest Ranking: 26
Lowest Ranking: 46
Positional Ranking: Center 8
Last Year's Ranking: 49
35. Kristaps Porzingis, New York Knicks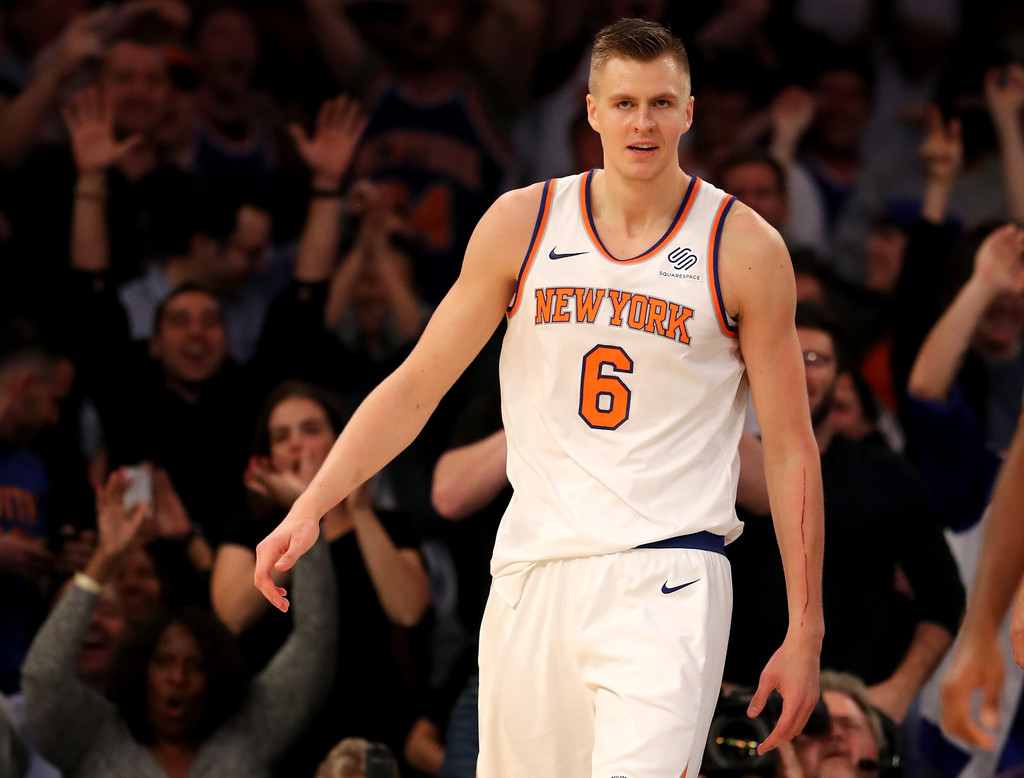 Highest Ranking: 27
Lowest Ranking: Unranked
Positional Ranking: Power Forward 6
Last Year's Ranking: 35
34. LaMarcus Aldridge, San Antonio Spurs
Highest Ranking: 27
Lowest Ranking: Unranked
Positional Ranking: Power Forward 5
Last Year's Ranking: 43
33. Donovan Mitchell, Utah Jazz
Highest Ranking: 26
Lowest Ranking: 41
Positional Ranking: Shooting Guard 9
Last Year's Ranking: Unranked
32. Jrue Holiday, New Orleans Pelicans
Highest Ranking: 23
Lowest Ranking: 40
Positional Ranking: Shooting Guard 8
Last Year's Ranking: 45
31. Kevin Love, Cleveland Cavaliers
Highest Ranking: 27
Lowest Ranking: 39
Positional Ranking: Power Forward 4
Last Year's Ranking: 32
30. CJ McCollum, Portland Trail Blazers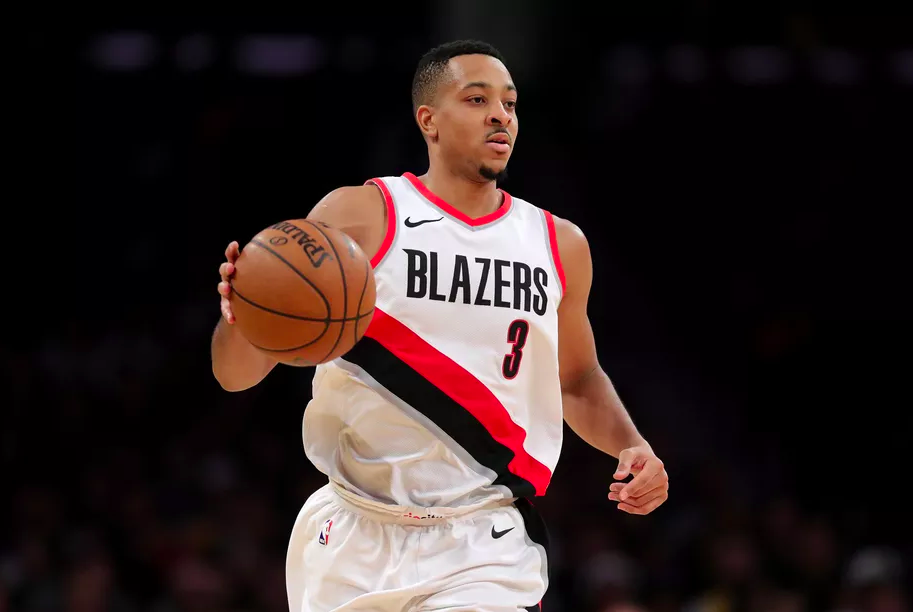 Highest Ranking: 25
Lowest Ranking: 40
Positional Ranking: Shooting Guard 7
Last Year's Ranking: 29
29. DeMarcus Cousins, Golden State Warriors
Highest Ranking: 16
Lowest Ranking: Unranked
Positional Ranking: Center 7
Last Year's Ranking: 14
28. Blake Griffin, Detroit Pistons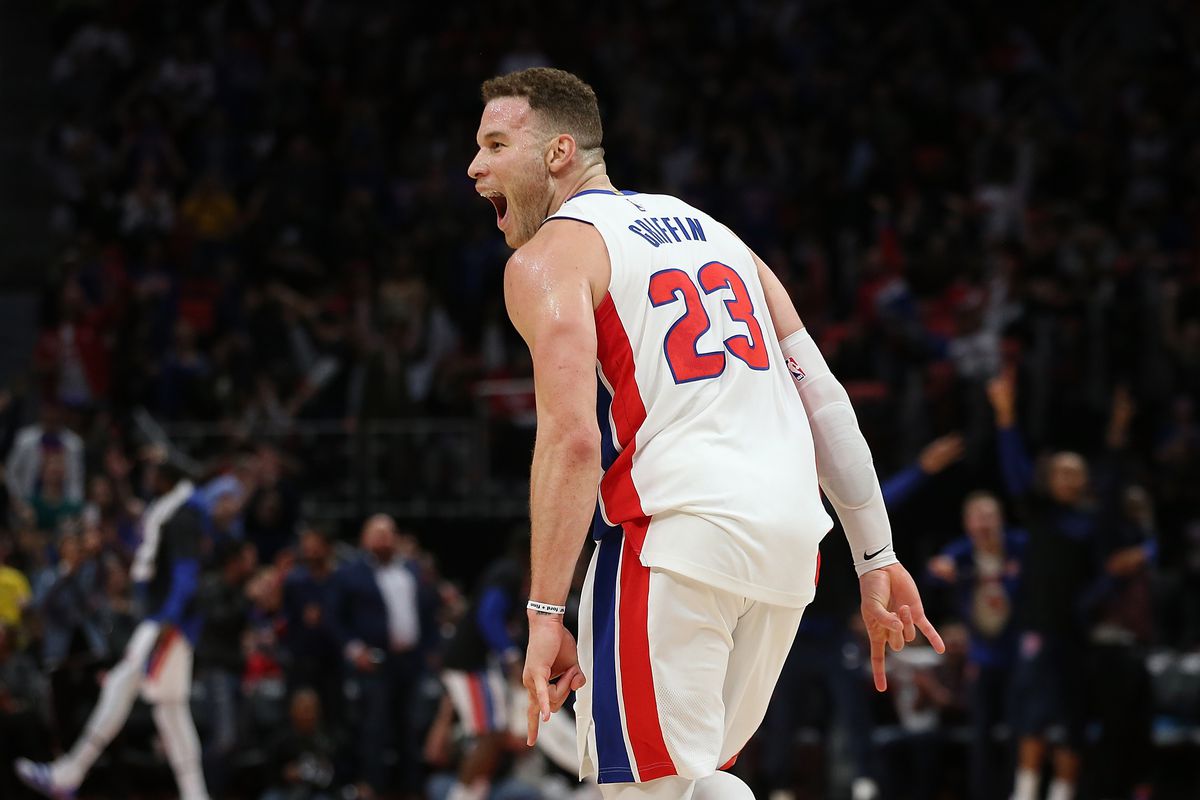 Highest Ranking: 20
Lowest Ranking: 41
Positional Ranking: Power Forward 3
Last Year's Ranking: 25
27. Bradley Beal, Washington Wizards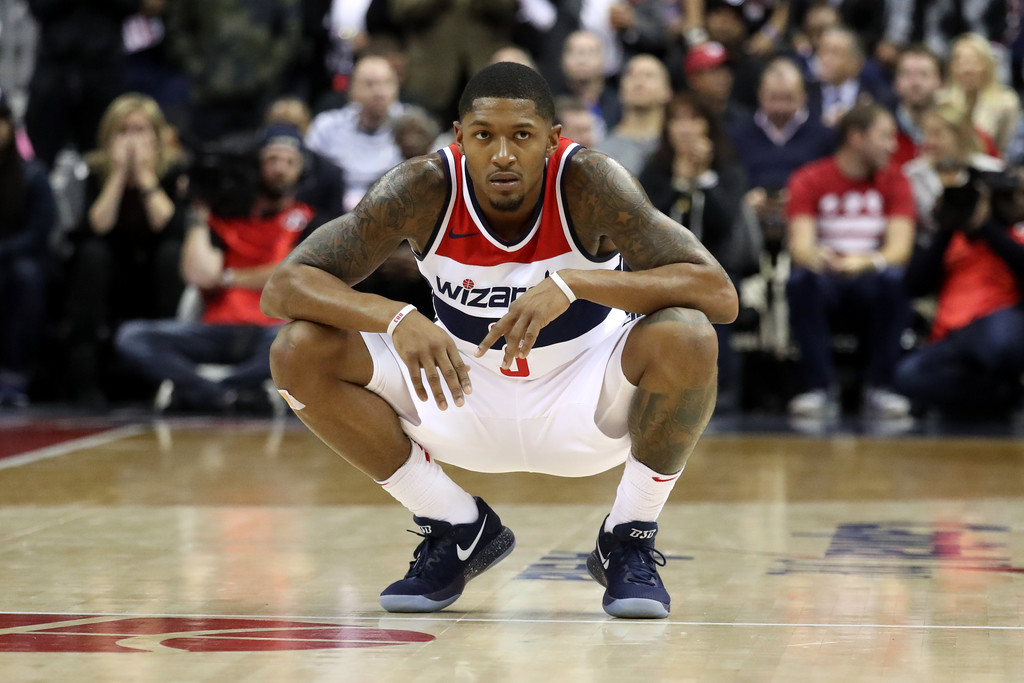 Highest Ranking: 24
Lowest Ranking: 43
Positional Ranking: Shooting Guard 6
Last Year's Ranking: 31
26. Al Horford, Boston Celtics
Highest Ranking: 17
Lowest Ranking: 38
Positional Ranking: Center 6
Last Year's Ranking: 34
25. DeMar DeRozan, San Antonio Spurs
Highest Ranking: 23
Lowest Ranking: 31
Positional Ranking: Shooting Guard 5
Last Year's Ranking: 28
24. Kyle Lowry, Toronto Raptors
Highest Ranking: 20
Lowest Ranking: 35
Positional Ranking: Point Guard 8
Last Year's Ranking: 23
23. Gordon Hayward, Boston Celtics
Highest Ranking: 18
Lowest Ranking: 34
Positional Ranking: Small Forward 5
Last Year's Ranking: 24
22. Ben Simmons, Philadelphia 76ers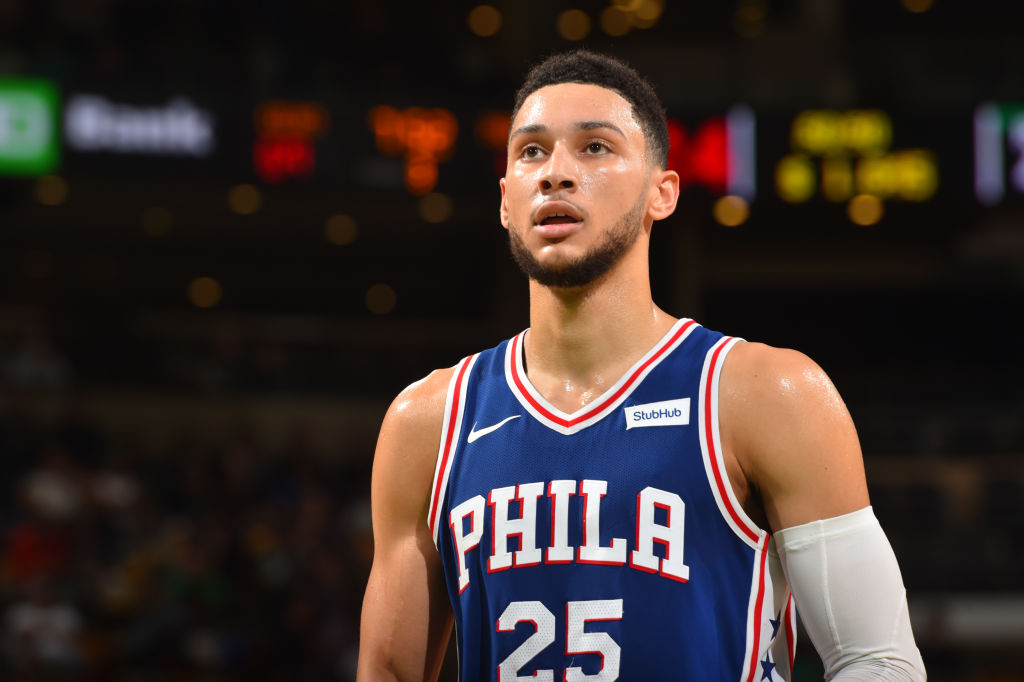 Highest Ranking: 15
Lowest Ranking: 24
Positional Ranking: Point Guard 7
Last Year's Ranking: Unranked
21. Rudy Gobert, Utah Jazz
Highest Ranking: 14
Lowest Ranking: 25
Positional Ranking: Center 5
Last Year's Ranking: 17
20. Victor Oladipo, Indiana Pacers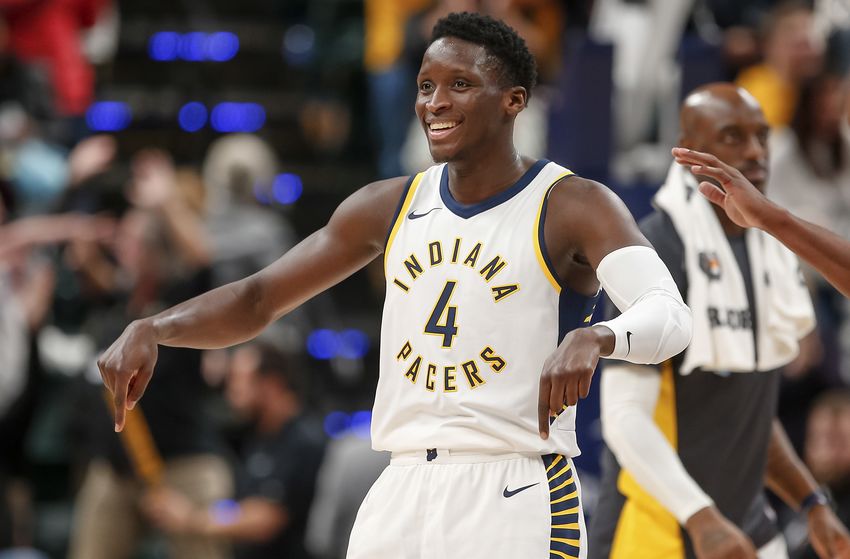 Highest Ranking: 15
Lowest Ranking: 22
Positional Ranking: Shooting Guard 4
Last Year's Ranking: Unranked
19. Nikola Jokic, Denver Nuggets
Highest Ranking: 14
Lowest Ranking: 32
Positional Ranking: Center 4
Last Year's Ranking: 20
18. Klay Thompson, Golden State Warriors
Highest Ranking: 13
Lowest Ranking: 26
Positional Ranking: Shooting Guard 3
Last Year's Ranking: 18
17. Karl-Anthony Towns, Minnesota Timberwolves
Highest Ranking: 12
Lowest Ranking: 27
Positional Ranking: Center 3
Last Year's Ranking: 16
16. John Wall, Washington Wizards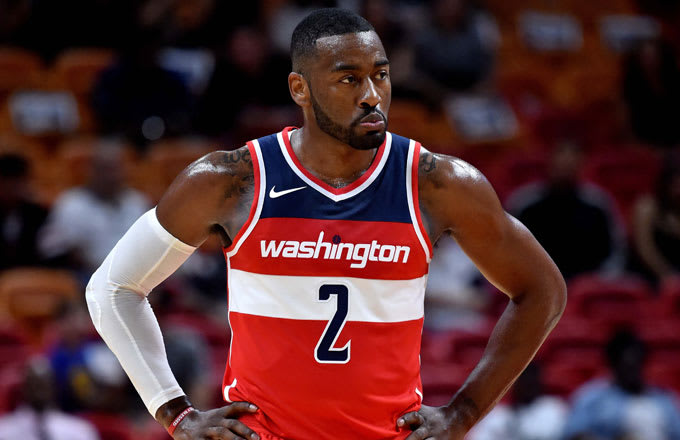 Highest Ranking: 9
Lowest Ranking: 25
Positional Ranking: Point Guard 6
Last Year's Ranking: 10
15. Damian Lillard, Portland Trail Blazers
Highest Ranking: 13
Lowest Ranking: 19
Positional Ranking: Point Guard 5
Last Year's Ranking: 19
14. Draymond Green, Golden State Warriors
Highest Ranking: 12
Lowest Ranking: 23
Positional Ranking: Power Forward 2
Last Year's Ranking: 13
13. Joel Embiid, Philadelphia 76ers
Highest Ranking: 10
Lowest Ranking: 20
Positional Ranking: Center 2
Last Year's Ranking: 30
12. Kyrie Irving, Boston Celtics
Highest Ranking: 11
Lowest Ranking: 14
Positional Ranking: Point Guard 4
Last Year's Ranking: 15
11. Paul George, Oklahoma City Thunder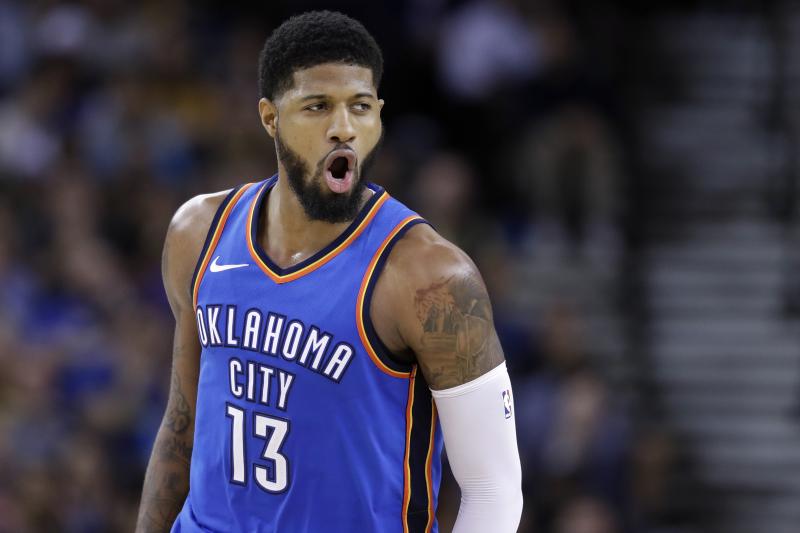 Highest Ranking: 10
Lowest Ranking: 16
Positional Ranking: Small Forward 4
Last Year's Ranking: 12
10. Jimmy Butler, Minnesota Timberwolves
Highest Ranking: 9
Lowest Ranking: 15
Positional Ranking: Shooting Guard 2
Last Year's Ranking: 11
9. Chris Paul, Houston Rockets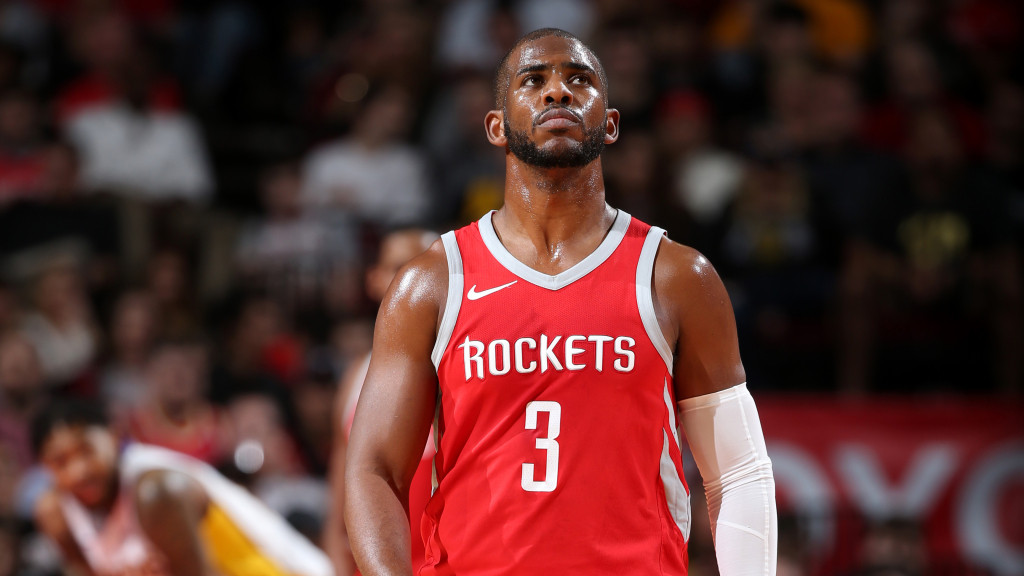 Highest Ranking: 8
Lowest Ranking: 11
Positional Ranking: Point Guard 3
Last Year's Ranking: 9
8. Russell Westbrook, Oklahoma City Thunder
Highest Ranking: 6
Lowest Ranking: 9
Positional Ranking: Point Guard 2
Last Year's Ranking: 6
7. Giannis Antetokounmpo, Milwaukee Bucks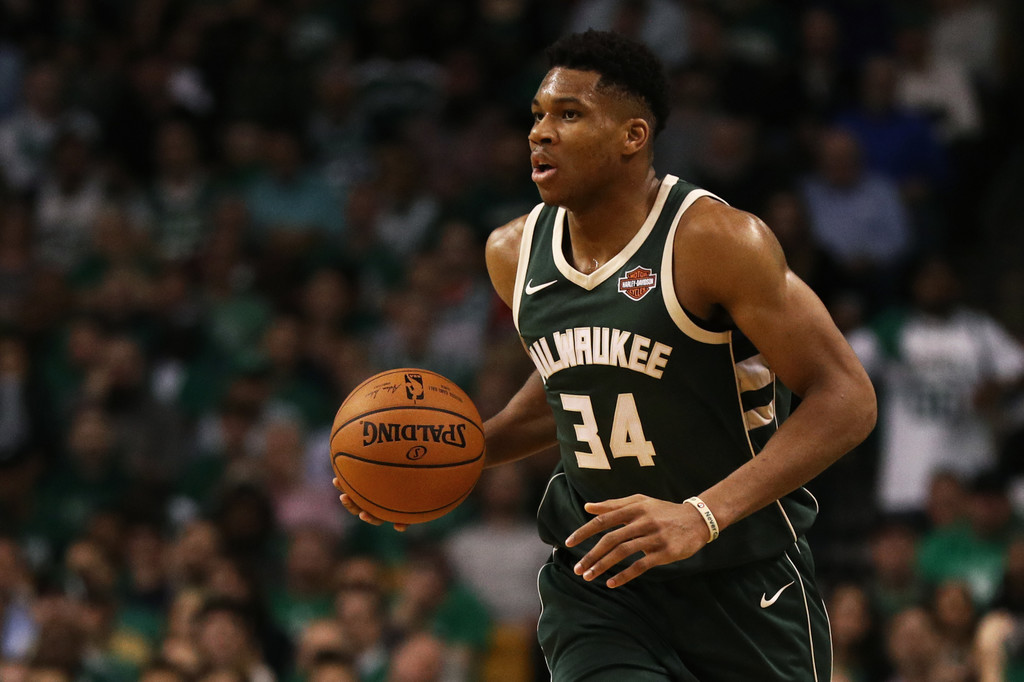 Highest Ranking: 7
Lowest Ranking: 8
Positional Ranking: Power Forward 1
Last Year's Ranking: 8
6. Kawhi Leonard, Toronto Raptors
Highest Ranking: 5
Lowest Ranking: 6
Positional Ranking: Small Forward 3
Last Year's Ranking: 4
5. Anthony Davis, New Orleans Pelicans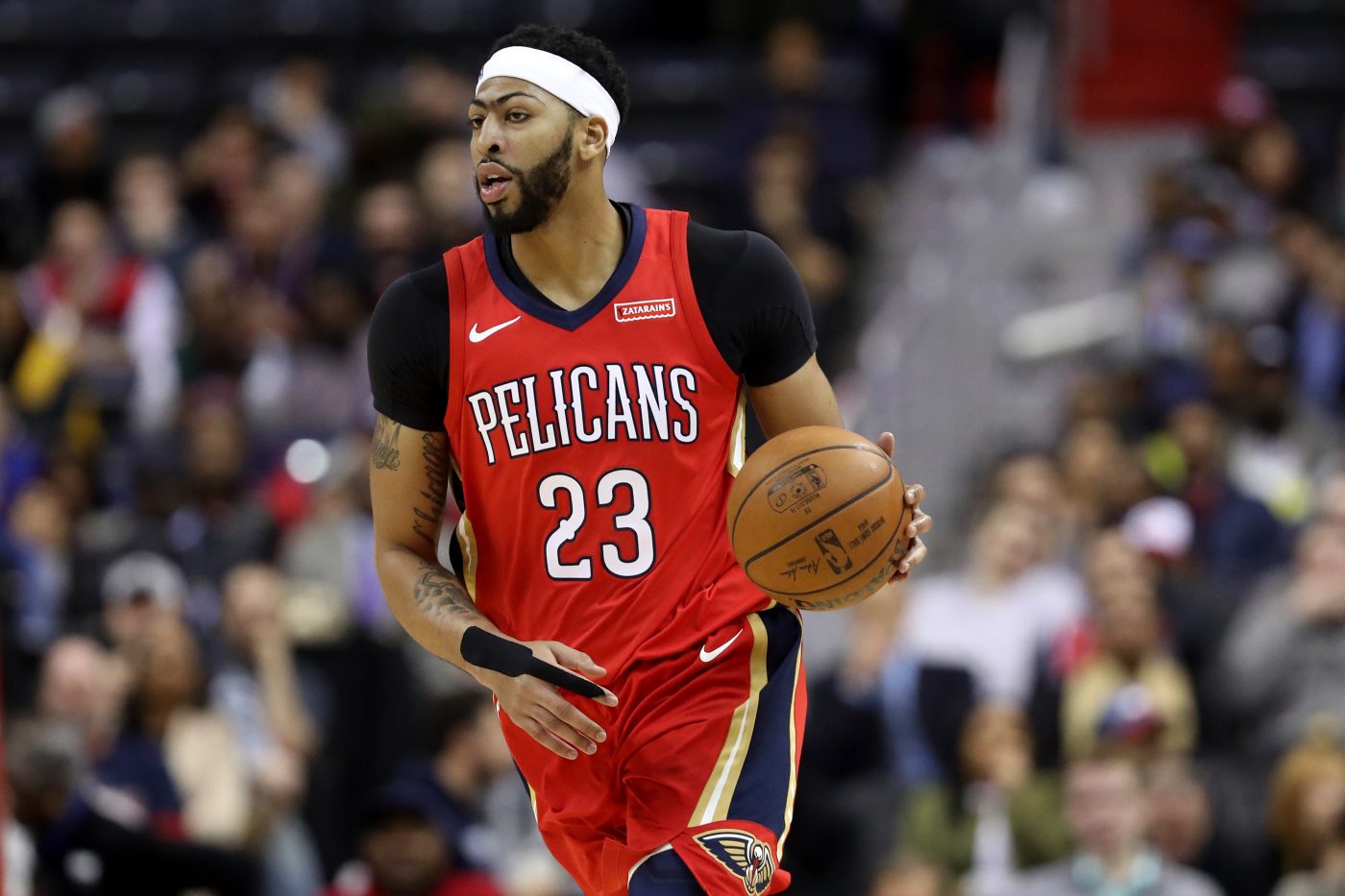 Highest Ranking: 5
Lowest Ranking: 8
Positional Ranking: Center 1
Last Year's Ranking: 7
4. James Harden, Houston Rockets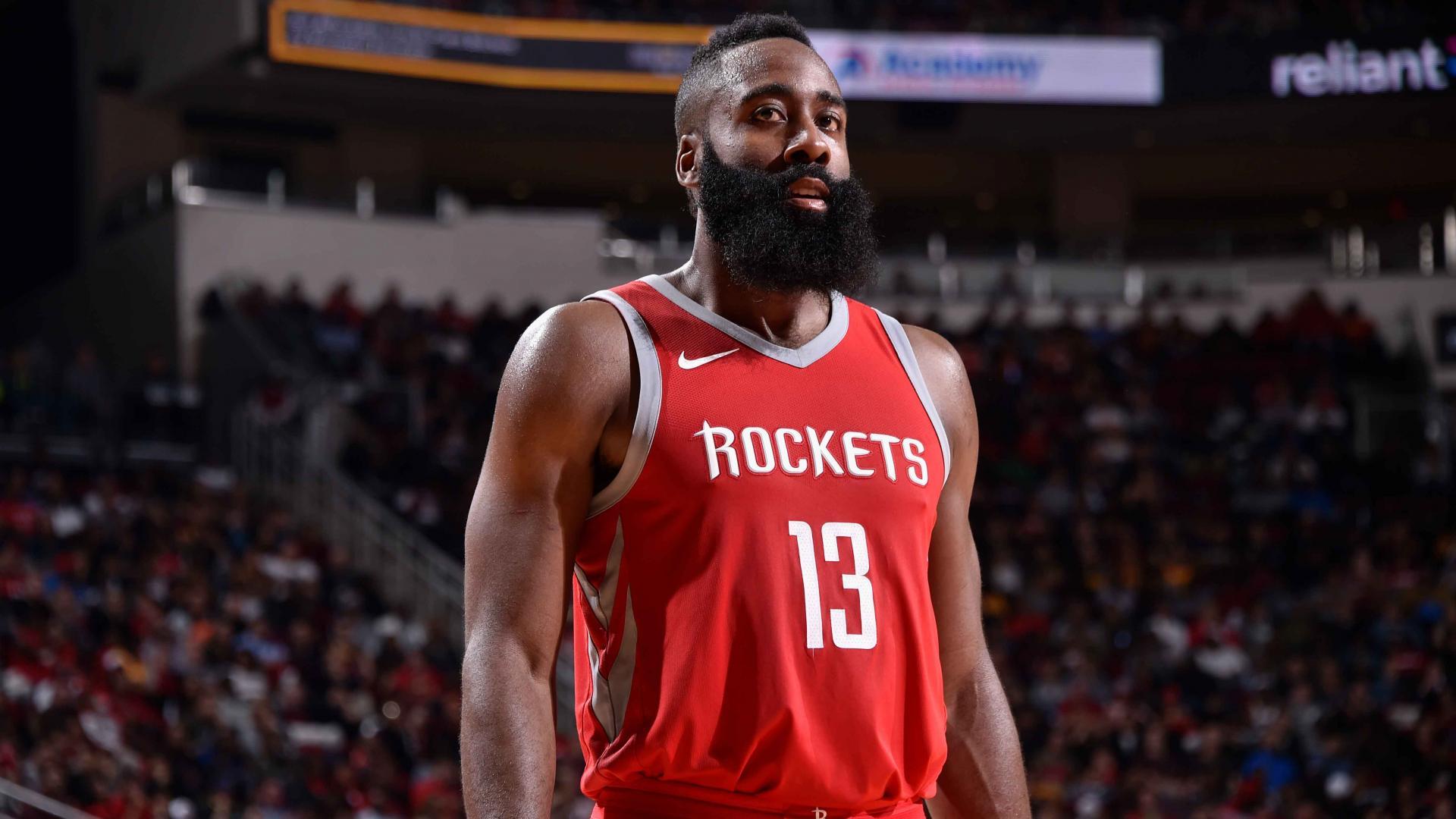 Highest Ranking: 3
Lowest Ranking: 4
Positional Ranking: Shooting Guard 1
Last Year's Ranking: 5
3. Stephen Curry, Golden State Warriors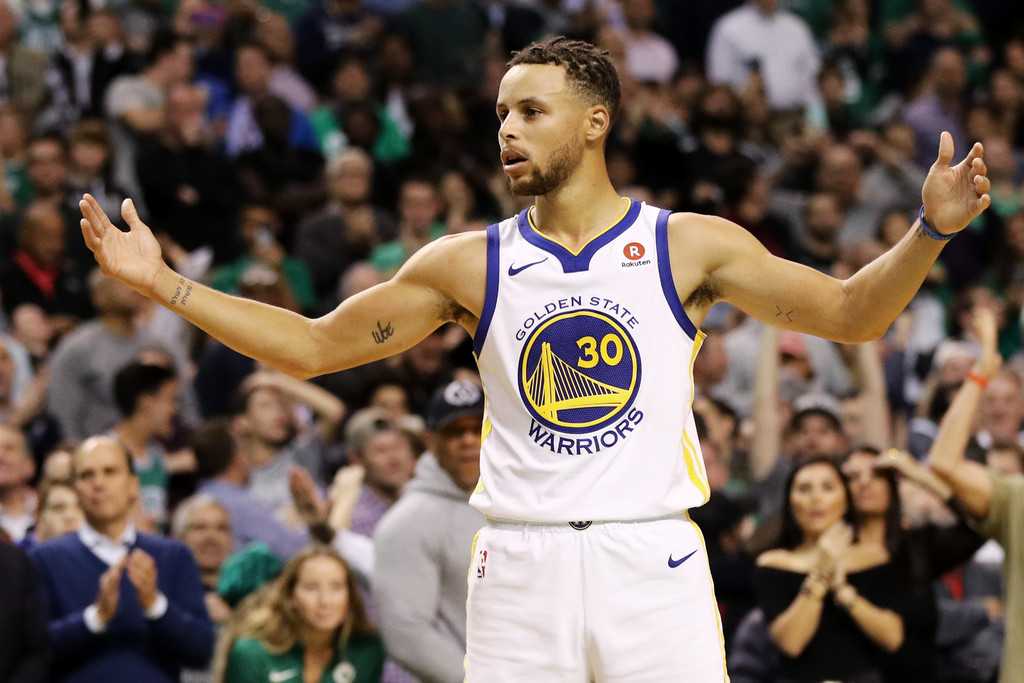 Highest Ranking: 2
Lowest Ranking: 4
Positional Ranking: Point Guard 1
Last Year's Ranking: 3
2. Kevin Durant, Golden State Warriors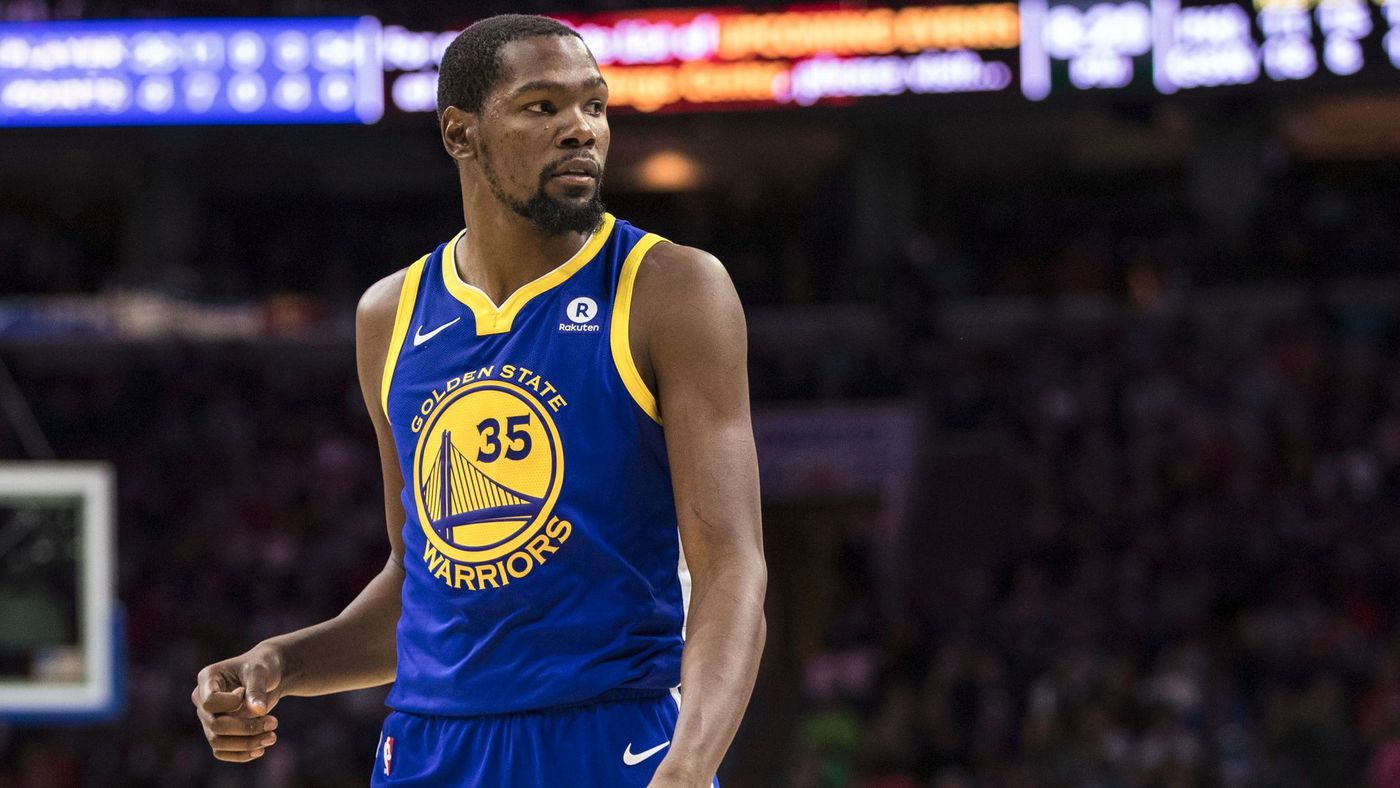 Highest Ranking: 2
Lowest Ranking: 3
Positional Ranking: Small Forward 2
Last Year's Ranking: 2
1. LeBron James, Los Angeles Lakers
Highest Ranking: 1
Lowest Ranking: 1
Positional Ranking: Small Forward 1
Last Year's Ranking: 1