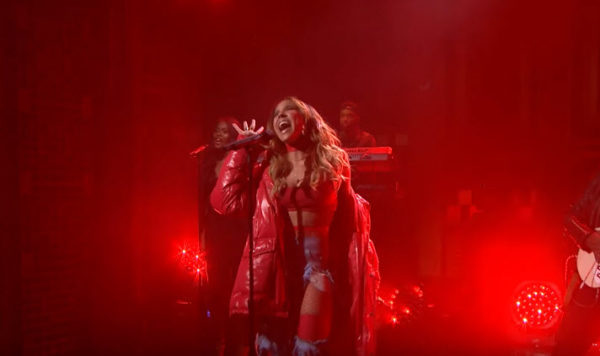 Tinashe has made her return to late night television to put on another stellar display of her showmanship!
Less than a month ago, the flourishing singer unleashed her new single, "Flame," which feels a little different than what we're use to hearing from the star. Still working for who she is as an artist and what she's growing to be, the Tinashe is more focused than ever as she preps for the release of her second studio album. Making her promo duty rounds, Tinashe stopped by The Tonight Show Starring Jimmy Fallon to bring "Flame" to life and deliver a quality showing to go along with it. Evoking enough emotion and fully captivated by the song, Tinashe put her best foot forward and did it very well. With hopes for this single to catapult her new era in the right direction, she's off to an amazing start.
Check out the singer's "Flame" performance on Fallon, below.