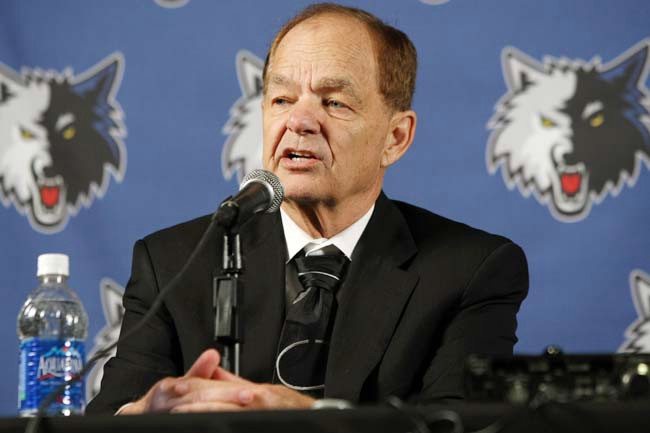 In the wake of the Minnesota Timberwolves fulfilling Jimmy Butler's trade request, team owner Glen Taylor doesn't appear to feel genial toward his former star. Taylor threw some shade at Butler in an interview with Chris Hine of the Star Tribune:
Taylor said he was "not satisfied" with the 4-9 start of the season, though he added, "I don't think it was all under our control. I wish it would've been more under our control, but I think we saw Jimmy had an agenda and we had to work around that."

On the court, the Wolves couldn't work around it. To Taylor, the most glaring problems came in the fourth quarters. He could sense the situation weighing on some of the Wolves' younger players such as Andrew Wiggins and Karl-Anthony Towns.

"They were positive to Jimmy and positive about playing and working hard," said Taylor, who sits at courtside near the team at Target Center. "But … just watching their action on the floor and dealing with the toughness of a fourth quarter, I don't think it was quite there," Taylor said. "The only thing I can relate back is they probably were under pressure they didn't realize as young people. … It's a negative environment."
Butler, now a Philadelphia 76er, averaged 21.3 points, 5.2 rebounds, 4.3 assists and 2.4 steals per game on .471/.378/.787 shooting splits over his 10 games with the Wolves this season.
In his debut for the Sixers, Butler scored 14 points and snared four rebounds in 33 minutes.