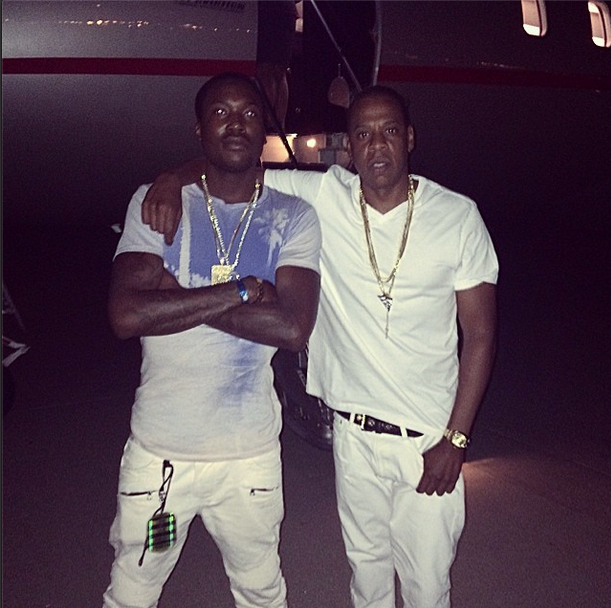 Are you not entertained?! Timbaland called out Swizz again while previewing a Jay-Z and Meek Mill collab.
Timbo and Swizz have been going back and forth since they have been engaged in their upcoming DJ battle. This Instagram post from King Timbo is a direct response to Swizzy's Lil Wayne clip. The Hov and Meek song doesn't appear to be done (obvious by the request to get Meek to finish it up).
This collab has been a long time coming as Jigga has taken a liking to Meek. He even brought Milly out to perform during this past weekend's Made in America Festival.
This is what grown up hip-hop is supposed to be. Healthy competition that brings out great music and moments for the fans. Regardless who wins the beat battle, the fans have already claimed victory.