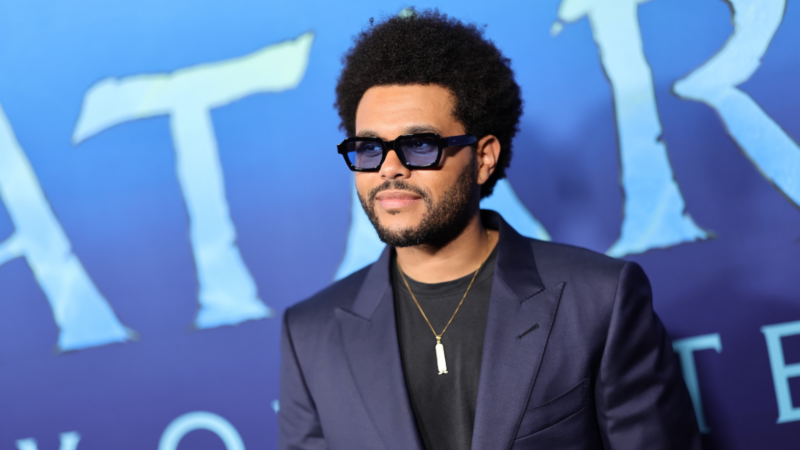 Abel Tesfaye may be ready to retire the "The Weeknd" moniker and enter a new stage of his career. During a recent interview with W Magazine, the Toronto native and Lily-Rose Depp spoke to Lynn Hirschberg about their upcoming HBO show, The Idol. As expected, the conversation eventually delved into Tesfaye's musical career. Few could have predicted what he would say about his future plans for the "The Weeknd" persona that has taken an innovatively dark, mysterious R&B soundscape from blogs to the Super Bowl.
"The album I'm working on now is probably my last hurrah as The Weeknd. This is something that I have to do. As The Weeknd, I've said everything I can say," he said regarding his future musical plans.
With that said, it appears that the chart-topping star is far from done showcasing his creativity in a public manner. From the reshaping he's had to do to make The Idol work to losing his voice while performing at SoFi Stadium, he appears to have found fulfillment in the challenges that his latest endeavors provided to him.
"When everyone around me is worried, I get very still. But I did panic when I lost my voice. I had to rest and reflect and think about The Weeknd and Tedros and all that had happened with the show. I realized that I need to know that I've made the best version of whatever I'm making," he explained.
"It was a challenge to redo The Idol, and, in truth, I sacrificed my health and home to make it work. So, let's say it comes out and it's fucking horrible. I still know I did my absolute best." Tesfaye paused. "From what I've seen, the show is great. Everything is a risk: When you've done the best you can, I would call that a happy ending."
Tesfaye and Depp are set to unveil The Idol on June 4, 2023 via HBO. Until the premiere, check out the trailer below.