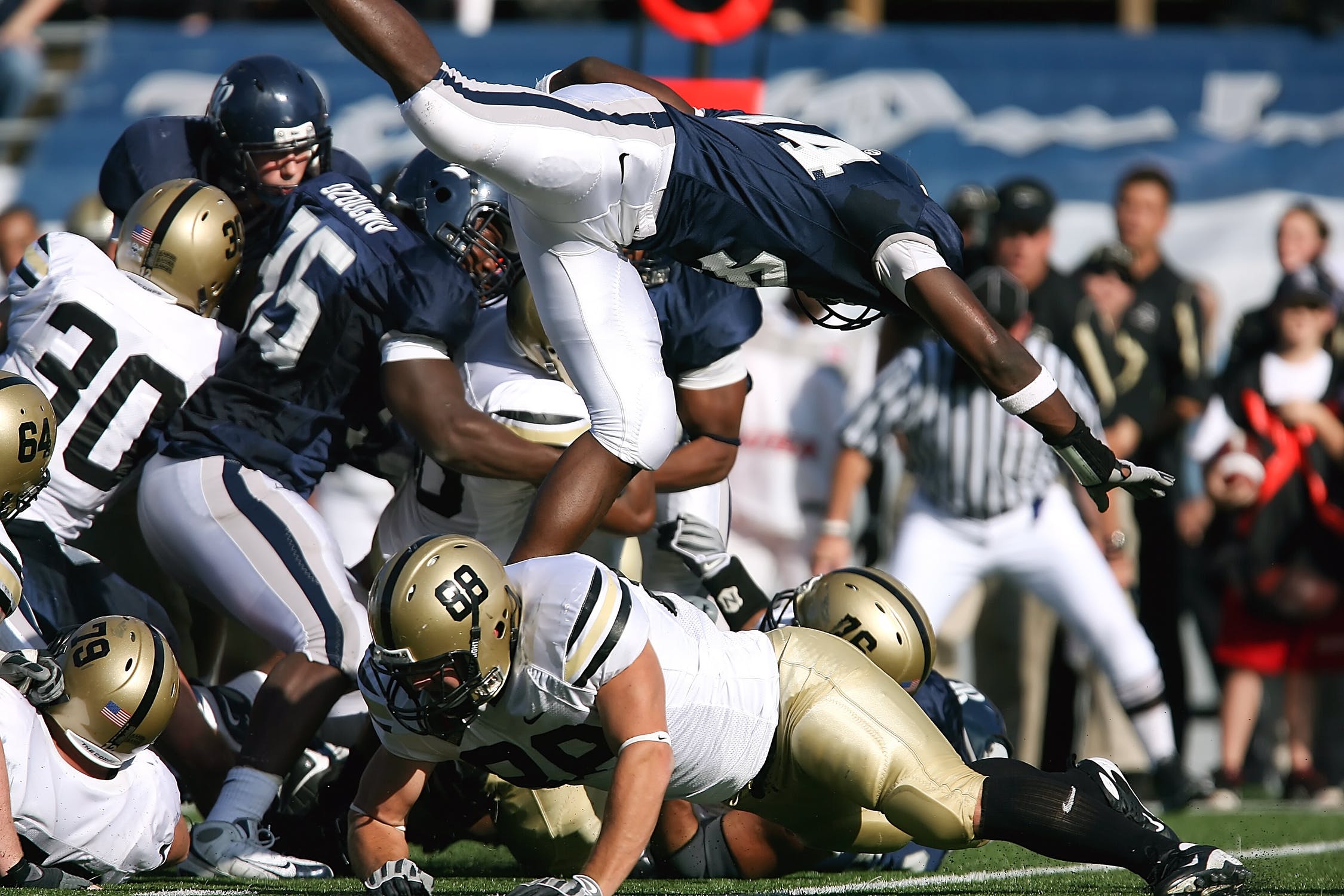 The most exciting and fun game, football is inherently a contact game where players play among the traffic. Along with its growing demand and excitement, it becomes more confrontational as well day by day.
This game requires your speed, mobility and strength in comparison to other games to win. So, you can easily imagine how dangerous it would be if you get hurt by other players on the field. To perform well and to increase speed, players of the game workout regularly.
To play independently and confidently, you must use your body protective equipment including helmet, girdle, mouth guard, and so on. Without having proper protective gear, your performance will not result in success even if you are a good player.
Football shoulder pads are one of the must-have gear you should wear before you start the game. Though shoulder pads should be in your position on the field, you have to purchase the best football shoulder pads that will allow you to play like a pro.
Its weight and construction are dependable based on your position on the field and impacts you likely to receive at the time of the game, even tackling. A lineman needs heavier and sturdier shoulder pads whether you may need a lightweight one. It varies from player to player.
Your football shoulder pads can act as a controller for your winning in the game. Yes, this is the top-secret of having perfect shoulder pads. Their core importance is to protect your upper body parts, including shoulders, back and upper chest during dangerous collisions.
Weight of your shoulder pads
Shoulders pads are being made differently depending on the players' placement on the field. Some may need more massive, and some may need lightweight. All you need to consider is the rigidity of your shoulder pads. It allows your pads to distribute the impacts and shots evenly so that you do not hurt.
Also, you have to make sure that rigidity should not too much because it may hinder your shoulders to move back and forth. Rigidity needs but without making them more burdensome. The heavier your shoulder pads, the less speed you will experience on the field.
Rigidity ensures your shoulders' protection and flexibility of moving your arms allow you to perform better. So, you need a shoulder pad that is neither too rigid nor too light.
Contact dispersion to avoid injury
As a contact game, there are frequent collisions between players. When you come in contact with other players while playing, your shoulder pads have to have the ability to disperse the mighty force throughout the equipment. In the same way, your shoulder pads can shield you from likely injuries.
To make it more protective gear, you can add beads to the pads so that it can absorb more impacts of collisions. Also, keep an eye on your should pads so that it does not become rigid more than you need.
Maximum ventilation
While playing the game, most players want to stay dry, cool and comfortable. Similarly, your expectation should be the same. Feeling wet under the gear prevent a player from showing his best performance. And it is irritating too.
The modern age is technology-based, and new technologies are being invented day by day. Manufacturers of sports gear are not sitting idly without making their products more innovative and worthy.
Nowadays, manufacturers of shoulder pads are producing their products that can emit hot air as well as allow cold air to penetrate. It is a cool feature that is significantly breathable to offer you comfort.
Great mobility
Speed is one of the must-have quality of a good player. Your shoulder pads can hider your movement while playing if you fail to purchase the perfect gear for your need. Heavier and extreme rigid shoulder pads can ruin your game performance.
If you cannot move your arms and upper torso according to your need, can you perform well? You need rigidity in your gear. But it should not be a cause of your bad performance on the field. So, before landing on the ground with your football gear, make sure you can move your arms and upper torso on a different style.
Make your journey to SUCCESS ceaseless
It does not matter if you are playing football in your schools, colleges, universities. It also doesn't matter if you are young or old. The matter is you need proper protection as a player. As a safety-first sport, you must focus on your security first.
If you are not protected as much as you need for the game, you may hurt yourself. Sometimes, it is so severe that you may not take part in this game for days, maybe for weeks. You know it very well that consistency is essential to keep on track. Football gears like shoulder pads can offer you not only safety but also an excellent performance on the field.
Final Verdict
'Keep safe and play well'- should be your thought as a football player. There are several brands out there in the market you have to choose your needed should pad from. So, take time to find out your best bet that can meet your requirements. You should go for one which is lightweight, rigid, but not heavy allows proper ventilation. If your shoulder pads can meet these criteria, your performance, speed and comfort will help you to win the game as well.