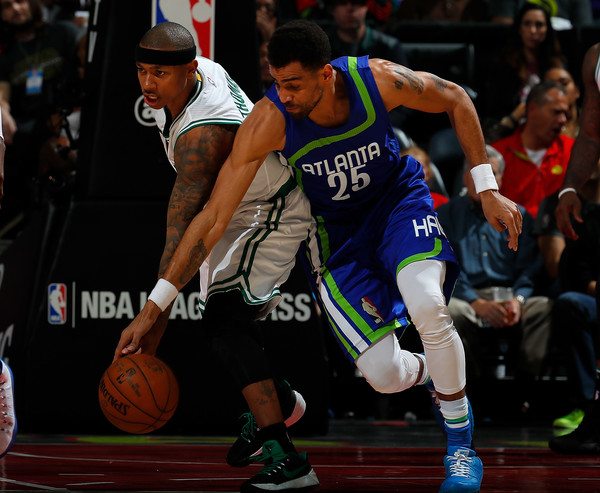 Atlanta Hawks swingman Thabo Sefolosha has reached a settlement with the New York Police Department according to Chris Vivlamore of the Atlanta Journal-Constitutional. The violent encounter occurred outside a New York night club in April 2015. Former teammate Perl Antic also sued the NYPD, but his case is ongoing. The exact details of the settlement will not be disclosed.
Can confirm that Thabo Sefolosha has settled lawsuit with the NYC police.

— Chris Vivlamore (@CVivlamoreAJC) April 5, 2017
It has been a long journey for Sefolosha. He sued five officers for false imprisonment, excessive force, and malicious prosecution. When he was taken into custody, Sefolosha suffered a broken fibula and ligament damage, two injuries that kept him out of NBA action for the remainder of that season. He was found not guilty of all charges in October of that year. Sefolosha has been critical of that period in his life, saying that it altered his reputation in addition to keeping him out for the playoffs. The Hawks finished as the top seed in the Eastern Conference that year behind a stingy defense, which Sefolosha played a part in.
The whole situation that April night, which is now settled nearly two years to the day, is very complicated. Indiana Pacers forward at the time Chris Copeland was stabbed on the same night and Sefolosha and Antic were interfering with local police who were setting up the crime scene. Copeland's attacker was found and sentenced in 2016.