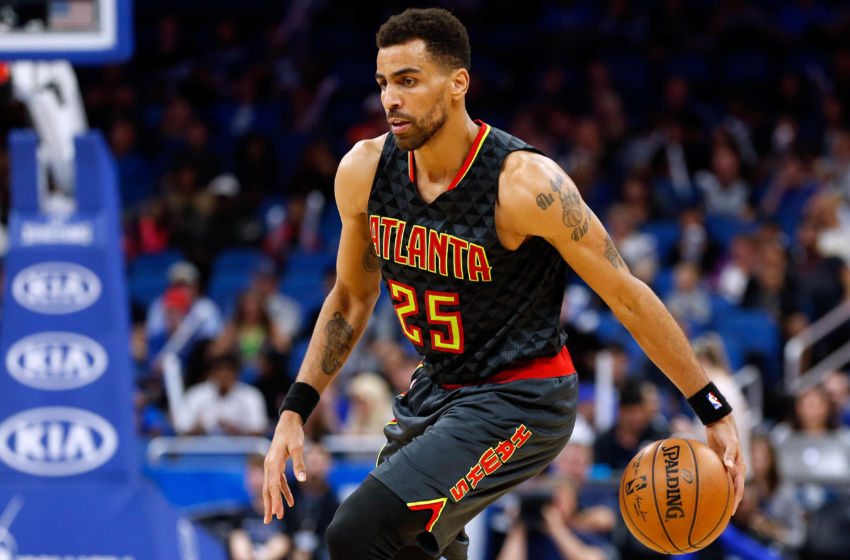 It's been a long time coming for Atlanta Hawks swingman Thabo Sefolosha in regards to his long and controversial lawsuit saga. The whole situation sprouted from an altercation outside a New York nightclub in May 2015. Now nearly two years later, the ten-year veteran Sefolosha and NYPD were finally able to reach a settlement, marking the end of the lengthy lawsuit.
Now, just two days after the settlement was reached, Sefolosha has reportedly made the decision to donate a healthy amount of the settlement to an Atlanta non-profit organization known as Gideon's Promise. The 6'7″ wing issued a statement regarding the lawsuit and his donation you can see below, via Chris Vivlamore of The Atlanta Journal-Constitution:
"I would like to thank my family and friends, Coach Bud (Mike Budenholzer) and the entire Atlanta Hawks organization, the NBA and the NBA Players Association, my agents Guy Zucker and Herman Manakyan, and my attorney throughout this process, Alex Spiro. The support that I received over the past two years from each was invaluable and something that I will never forget.

"It is an extremely gratifying feeling to know that justice has been served and that now, finally, I can truly put this behind me. To fight for what is right and be fully exonerated and vindicated is both satisfying and very humbling.

"We are all aware that there are still too many cases of police brutality today. So many of these cases go unnoticed or unreported; so many victims do not have the means to fight for justice as I could. It's unfair.

"While I alone can't bring the type of change needed to eliminate these issues, I want to help make a difference. A substantial portion of my settlement will be donated to Gideon's Promise, an Atlanta-based nonprofit that helps support and train public defenders across the country.

"On their website, it reads 'We are the voice for the voiceless'. I hope my donation can help give many more people a voice to fight for justice as I did."
It's good to see players like Thabo Sefolosha give back to the community that embraces them as professional basketball players. The altercation responsible for the lawsuit also included then Indiana Pacers forward Chris Copeland who was stabbed. Sefolosha, who was later found not guilty of all charges, suffered two serious leg injuries that ended his NBA season when taken into custody so the unfortunate event has altered his life in more ways than one.
Now that the settlement has been reached and he has made the commendable decision to donate a large sum of it to charity, Thabo Sefolosha can go back to focusing on getting back from his current groin issue and helping his Atlanta Hawks make some noise in the Eastern Conference playoffs.