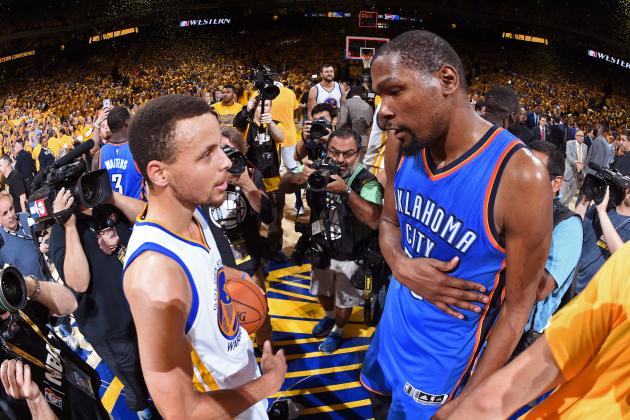 Most fans and reporters went to bed on July 3rd assuming that Kevin Durant would be returning to the Thunder after meeting with multiple teams in free agency, but on July 4th, Durant shocked the NBA world, by announcing he will join the Golden State Warriors. Although the Warriors, Celtics and Heat were all in play for Durant until the very end, many reports came out that Durant was deciding between the Warriors and the Thunder. With Durant deciding to join the Warriors, who lost 9 games last year, it makes you wonder what swayed him to change his mind?
Was it Warriors executive Jerry West calling Durant? Was it Draymond Green and Klay Thompson's pesky recruiting on the Olympic team? According to the Undefeated series, what swayed Durant's decision was a text message from 2-time MVP himself, Stephen Curry:
According to a person who saw the text messages, Curry told Durant in a text message that he could care less about who is the face of the franchise, who gets the most recognition or who sells the most shoes (Curry is with Under Armor, Durant with Nike). The two-time NBA MVP also told Durant that if Durant won the MVP award again he would be in the front row of the press conference clapping for him. In closing, Curry's message to Durant was that all he truly cared about was winning championships and he'd like to do that as his teammate.
Stephen Curry renouncing his rights to be the alpha dog of the team really does show how much the Warriors want to win over anything else. With Green and Thompson set to round out the fantastic 4 of the Warriors, Golden State are easily the favorites to win the NBA championship. With all the pressure in the world on Golden State, the NBA world will now criticize every move, every action, every loss, by these players. The stakes have been raised for this Warriors team.