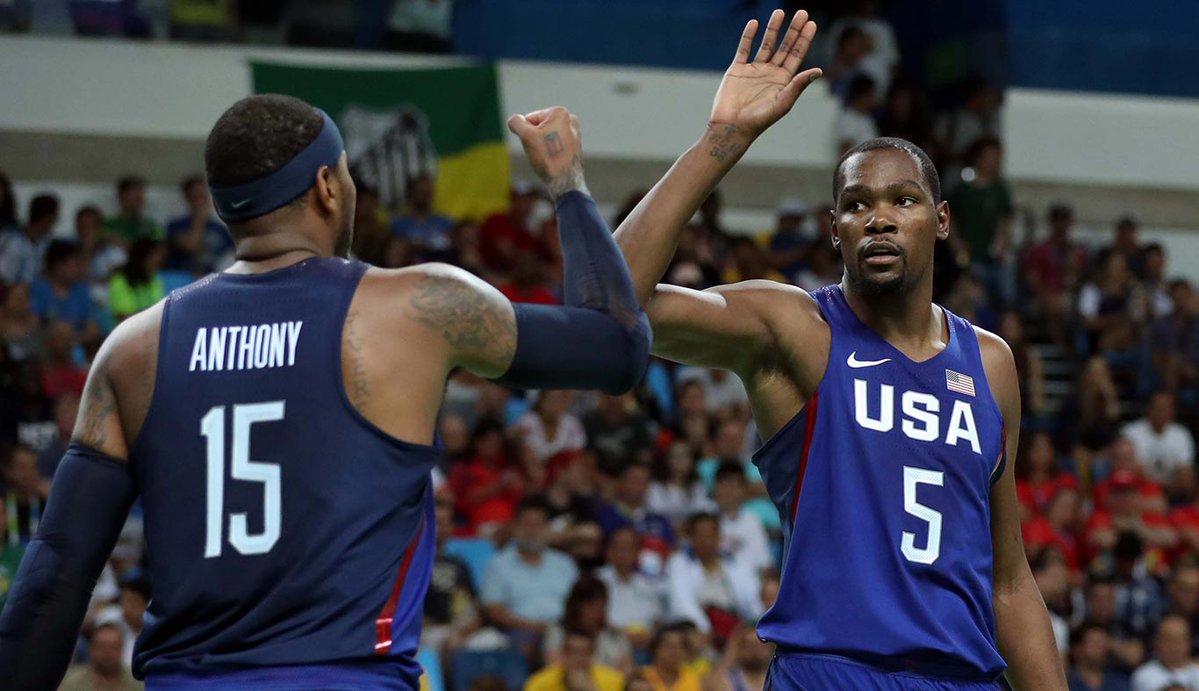 Step two in Team USA's path towards 2016 Rio Olympics Basketball gold is complete. They began pool play on the first day of the 2016 Rio Olympics and they faced China, a team they already beat twice in their exhibition showcase. In their first matchup of Olympic play, Team USA did more of the same, decimating Team China.
The United States Men's national team defeated Team China 119-62. Yes, the Chinese squad had an early 1-0 lead but shortly after that it was all USA. DeMar DeRozan dunked all over Team China, Kevin Durant and DeMarcus Cousins shot the lights out and DeAndre Jordan, Jimmy Butler, Paul George and Kyle Lowry played some stout defense.
Kevin Durant led the way for Team USA with 25 points in just 22 minutes, which was the most time any of the 12 USA players spent on the court. KD was the lone player to score 20+ for Team USA, shot 10-for-14 from the field, including five three-pointers and also handed out six assists. Every player on the American team scored, and four reached double figures. They were led by Durant, DeMarcus Cousins with 17 and five rebounds, Paul George with 15 and Kyrie Irving had 12.
On the otherside, the lone bright spot for the Chinese team was the performance from former NBA lottery pick Yi Jianlian who scored 25 points in 30 minutes. Also, they recorded one highlight when out of nowhere Paul George got dropped on a crossover.
The American's next game is Monday's matchup with Venezuela, another squad Team USA decimated in their exhibition showcase. The game is slated to being at 6PM ET.