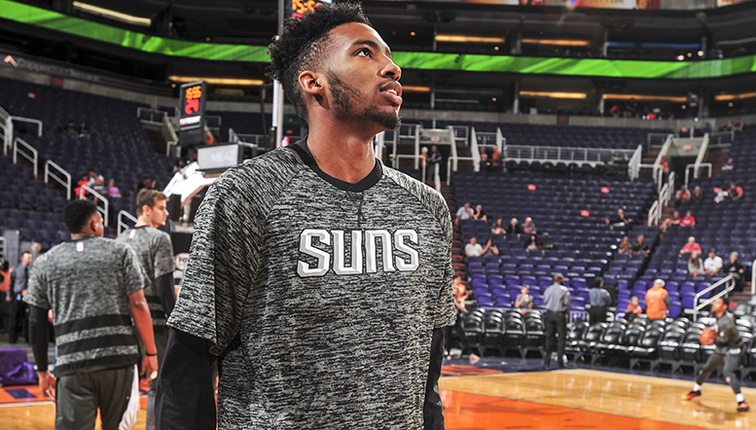 Last year, Zach LaVine and Aaron Gordon combined for one of the greatest NBA dunk contests of all time. This season's contest seems to be set on being a more disappointing one, if only because LaVine has already opted out.
Nevertheless, the show must go on, and it appears as though we may have one of the contests revealed to us early:
Phoenix Suns rookie Derrick Jones Jr. will accept an invitation and participate in the Slam Dunk contest, sources tell me.

— Oliver Maroney (@OMaroneyNBA) January 27, 2017
Derrick Jones, Jr. That's certainly not a household name. But the guy has bounce:
The elevation on some of those dunks is just flat out disrespectful. And it looks like Jones has quite a bit of flair, too.
Jones has played in a grand total of two games in his rookie year so it's safe to say not a lot of people know who he is.
But from YouTube film watching, I'm already excited about the prospects of Derrick Jones, Jr. in the 2017 NBA Slam Dunk Contest. He should be able to give Aaron Gordon, the presumptive favorite, a run for his money.