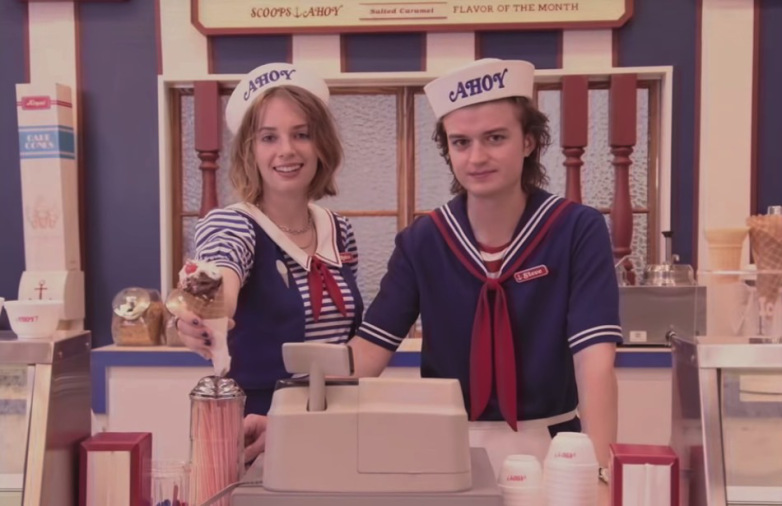 Stranger Things has been on quite the run and who can blame them? 5 funny kids who deal with monsters, superpowers and a darker reality of their world all in one town in the 80's. I mean who wouldn't want to see that? It's a big reason why Netflix has nudged HBO as the network with the most Emmy Nominations for the first time in 8 years.
Season 1 and 2 of Stranger Things have been an everything but strange success. Now, with their 3rd season being highly anticipated, the stakes just get higher and higher. With that being said, our favorite mini ghostbusters are going to the mall (Via Netflix)
Now, this trailer shows off Hawkins latest leap 'into the future' with Starcourt Mall, which seems to be the setting of the next season. The trailer says that we will learn more about the mall in Summer of 2019 and if that is any indication as to when the 3rd season will release we will have to wait a loooooooong time. Even longer than the last season of Game of Thrones. Regardless, we are excited and ecstatic.