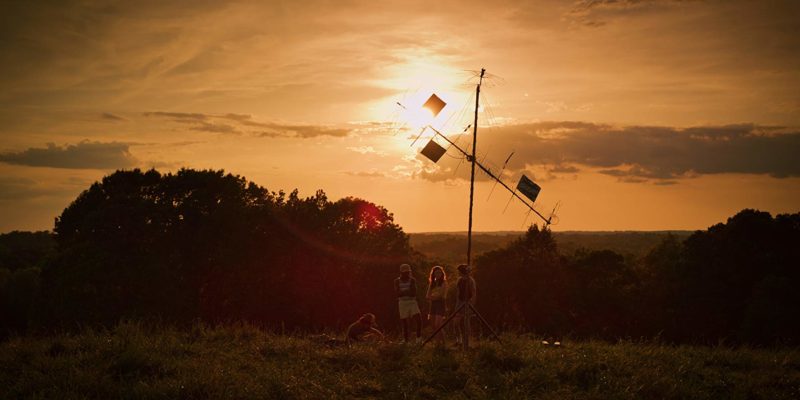 **Contains Spoilers for Season 3 of Stranger Things**
Stranger Things 3 just landed last week and it's already setting Netflix records. According to the streaming giant, in its first four days on the platform, more people watched (and finished) the series' latest season than any other original content before it.
And with that, comes the question of a season 4. Fans are already clamoring to know if, and when, we'll be getting a Stranger Things 4. But, nothing official has been announced yet. Creators of the show, the Duffer Brothers, recently spoke with Entertainment Weekly about the possibility of a fourth season, though. Specifically, where another season might take our heroes.
"I think the biggest thing that's going to happen is it's going to open up a little bit," Matt Duffer said. "Not necessarily in terms of scale, in terms of special effects, but open up in terms of allowing plotlines into areas outside of Hawkins."
That's certainly reflected in that post-credits scene that happens all the way over in Russia. But, I doubt the show would spend more than an episode THAT far away. However, with Eleven and the Byers clan moving out of Hawkins, we'll likely see some substantial action go down elsewhere in Indiana, maybe even another state.
Stranger Things 3 is available to stream now on Netflix.