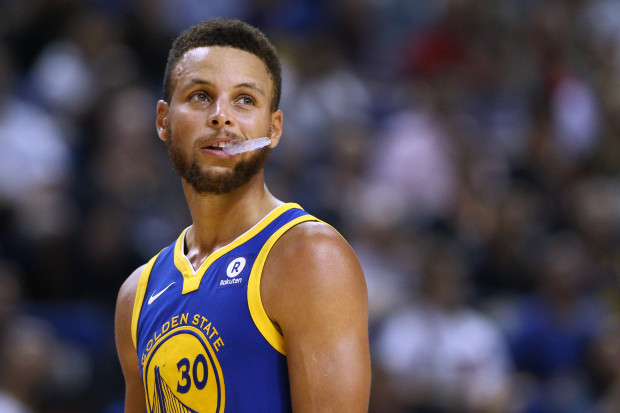 Warriors' superstar Steph Curry is already one of the game's all-time best, but that does not mean the learning has to stop. And in the process of learning, he will be doing some teaching. From ESPN's Chris Haynes, Curry is partnering with MasterClass to deliver educational online basketball courses. He will be teaching through the course's video component.
In an interview with ESPN, Curry mentions how excited he is to share his vast knowledge of the game. "If I think about where I was when I was 13, if I had access to this type of curriculum, I would have been a much better player faster," Curry said. "It took me a while to learn how to practice and do the drills the right way. I want people to see how I invest in my game, how I train, what I do in my workouts and what's my mental approach. So when the opportunity with MasterClass came about to put a class together where I can show people my unique way of playing this game, it was [a] natural fit. The goal is for everybody to get better and enjoy basketball more. I want them to push and challenge themselves, and hopefully they see the game differently."
Despite being one of the best players in the league, Curry feels he will learn something from the courses. "I get to assess my own game and see what I could have done better, like when I get into a pick-and-roll situation, or a situation where I have to make quick decisions, you can freeze at that moment and explain everything that can possibly happen with all the different outcomes and why I chose to do what I did, versus what I could have done better," Curry said.
"There is no dunking chapter," Curry said laughing. "So, if you're looking for that, then this is the wrong place to go."
MasterClass has many different topics of courses with experts from each field. Steph Curry is the company's first basketball instructor, but joins the likes of Serena Williams and Samuel L. Jackson as instructors. Curry's classes are currently open for pre-enrollment and will begin in 2018.
The NBA has experimented with using technology to enhance their product with scannable codes on player jerseys and virtual reality. This is another example of technology enhancing basketball as a whole and why they are ahead of the curve.