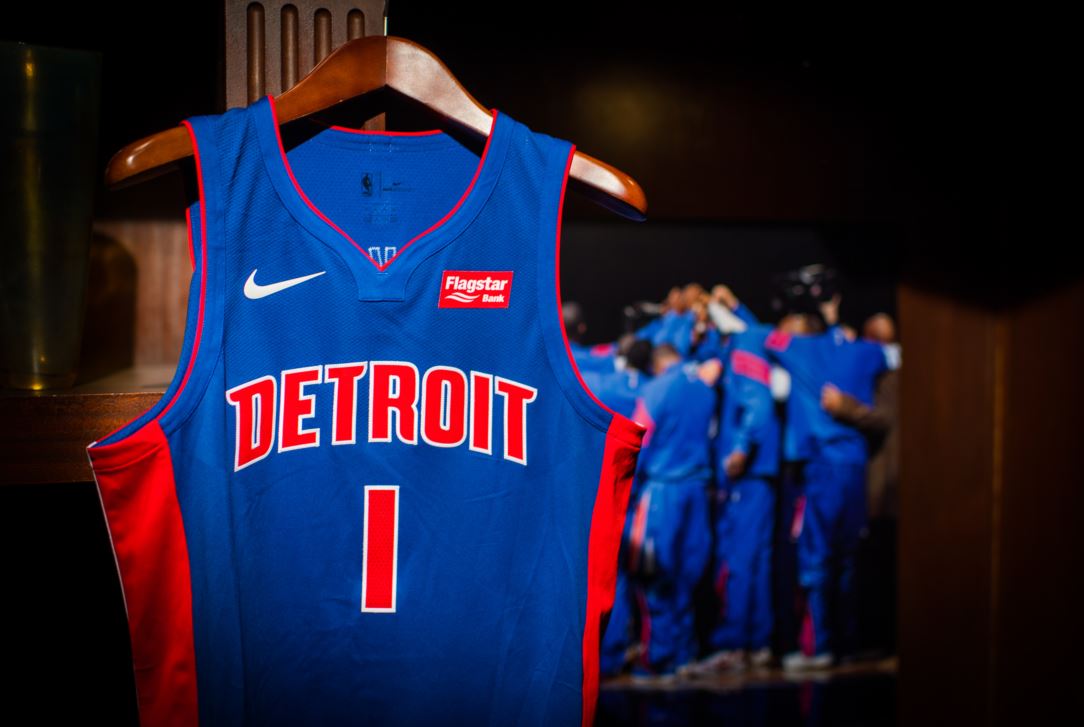 Nike recently took over the NBA's apparel rights from Adidas. The sneaker powerhouse now has sole control over the look of the NBA. This season, every team in the league will be sporting newly designed Nike Brand jerseys.
The NBA is constantly looking for ways to connect the game with consumers. Now, fans can benefit from the new jerseys as well.
According to ESPN's Darren Rovell, jersey owners will be able to connect even deeper with the name on the back.
"We know what we can do — make amazing gear," said Stefan Olander, Nike's vice president of digital innovation. "But we wanted to do something more and we know the passion that consumers have for these players and their teams."

In taking over the NBA apparel deal, Nike announced on Friday that scanning the jersey's jock tag with a phone will offer the most recent highlights of that specific player and their team. Doing it on game day will unlock offers specific to that player or team, including limited shoe releases.

The new system, called NikeConnect, is part of both the replica Swingman jersey and the authentic jerseys that will be available for fans to purchase for $110 and $200, respectively, on Sept. 29.

In order to connect, fans with an iPhone 7 and Android device with NFC capability have to download the app and connect it to a NikePlus account, which identifies who they are. Fans can then scan in at any time. The app counts down until the team's next tipoff, updates that specific player's stats within a game if it's in progress and refreshes new highlights 30 minutes after a game's end.
According to Steve Olander, owners of the NBA 2K18 video game will be able to earn bonuses and improve their favorite player's performance. By just scanning the player's jersey, fans will be able to apply attributes to increase the player's skill level in the game.
The "Smart Jersey" is the latest attempt to make the game of basketball more accessible to fans. The innovativeness of the NBA is one of the reasons the popularity of the game continues to grow.