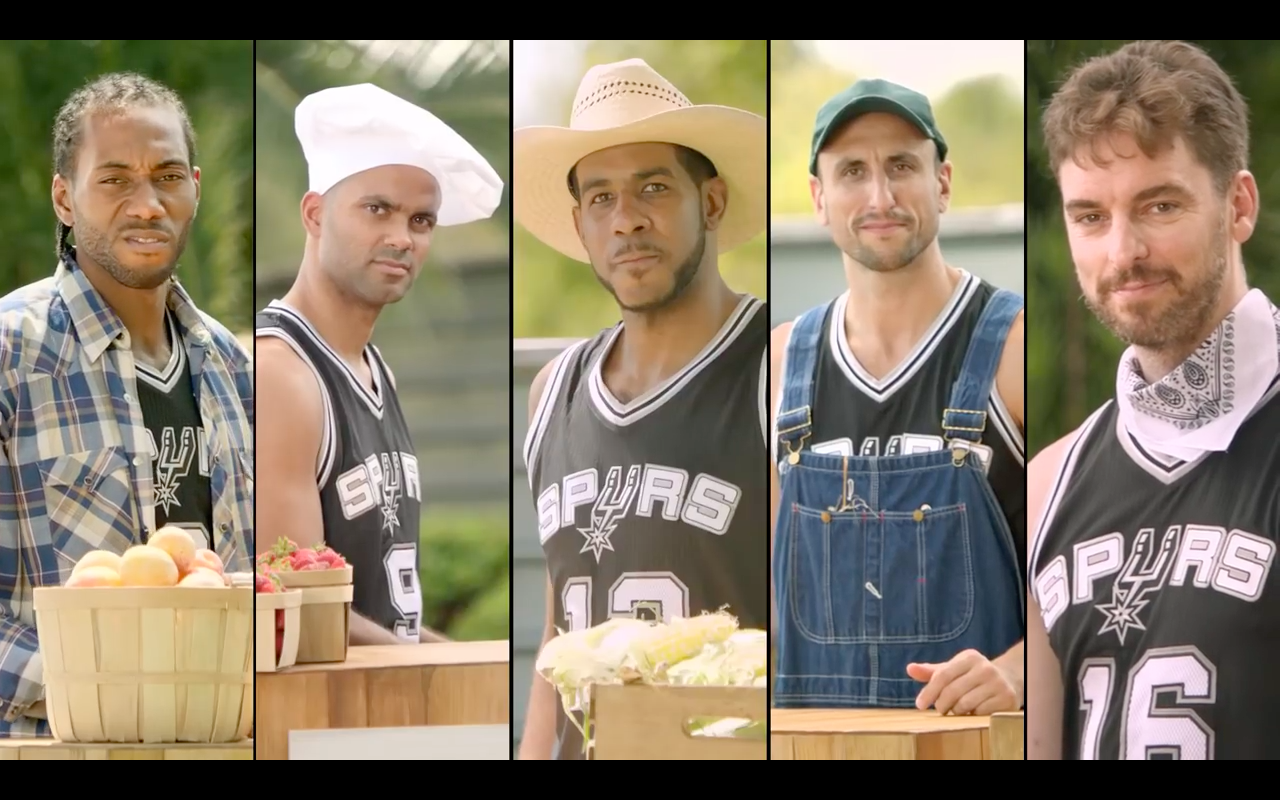 The San Antonio Spurs started their post-Tim Duncan era by winning back to back road games in California. The Golden State Warriors and Sacramento Kings couldn't handle the new look squad. But the Spurs also started a new era off the court. A new era of H-E-B commercials.
You know these commercials. The classic spots that the guys on the Spurs do every year to promote a popular Texas grocery store chain. The people at H-E-B must be very creative and persuasive because every year you see the stars of the Spurs dress up and do hilarious things, a far cry from their often stoic on-court demeanor.
This year is no different. H-E-B has been teasing some new spots for a few days but the new commercials are out and they feature Kawhi Leonard, Pau Gasol, LaMarcus Aldridge, Manu Ginobili, Tony Parker, Patty Mills and Danny Green doing some interesting things.
Kawhi Leonard makes an origami snowball, Danny Green speaks Spanish and Manu Ginobili shows off his apples at the farmer's market. And yes, Kawhi Leonard did indeed smile. You got to see it to believe it.
Check out the spots below.