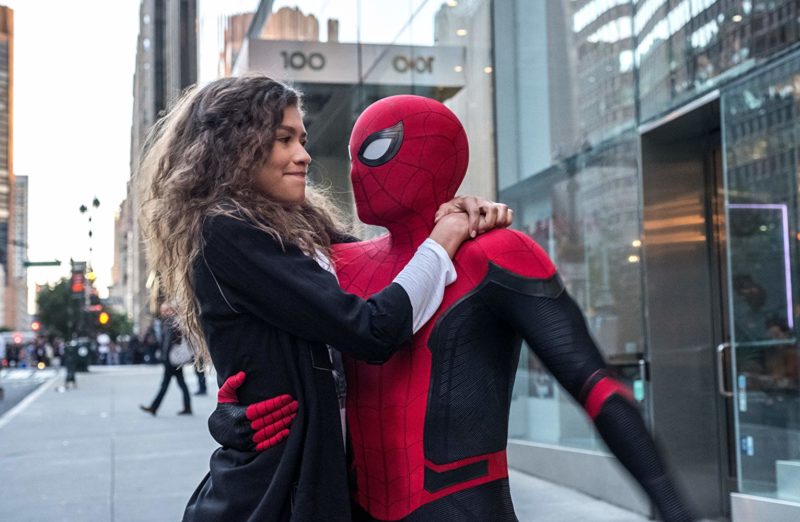 Turns out Peter Parker isn't swinging out of the MCU quite yet. After previously failing to reach a deal on the future of the character, Marvel and Sony jointly announced a renewed deal to keep Spider-Man in the MCU. The announcement came with an official release date for the next film in the Homecoming series, set to hit theaters on July 16th, 2021. On top of a third solo outing, Tom Holland's Spider-Man will also be appearing in a yet-to-be-announced Marvel film, likely the next Avengers.
Things looked pretty bleak for Marvel fans there for a few weeks. But, with Far From Home becoming the first in the franchise to earn $1 billion at the box office, it's a no-brainer that Sony and Marvel wanted to strike a deal. Financial details of said deal have yet to be made public, but rumors suggest that Marvel and Disney will now pull in 25% of Spidey profits. It's reported that they'll also keep all merchandising rights.
Kevin Feige released a statement on Friday signaling his excitement over the new deal. "I am thrilled that Spidey's journey in the MCU will continue, and I and all of us at Marvel Studios are very excited that we get to keep working on it. Spider-Man is a powerful icon and hero whose story crosses all ages and audiences around the globe. He also happens to be the only hero with the superpower to cross cinematic universes, so as Sony continues to develop their own Spidey-verse you never know what surprises the future might hold."
Robert Lawson, Chief Communications Officer for Sony Pictures also released a statement regarding the new deal. "We have had a great collaboration over the last four years, and our mutual desire to continue was equal to that of the many fans. We are delighted to be moving forward together."
Spider-Man 3 will now hit theaters on July 16th, 2021.