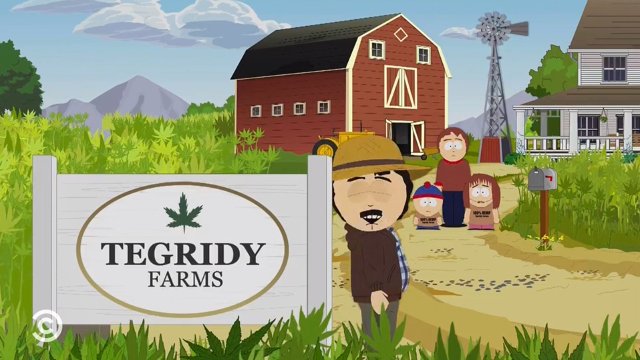 South Park comes in with its fourth episode for the season which revolves around vaping and marijuana. The episode does well by starting off with a consistent story by having the again familiar school shooting sounds. We see the principal call Randy and his wife because their daughter was caught giving nude photos to the hall monitor for access to vape at recess.
Disgusted by this, and all the recent events in South Park, Randy decides to take his family to the outback and live on a farm like the simple days. Later learning that Randy is actually producing a weed farm that is competing with vapes.
This episode does well by connecting to all the recent episodes and laying an overarching story. It seems like South Park is trying to tell us how weird current society is and how distant people are from the truth.
South Park aims at many of the major issues that plague current society. We see from the first episode an emphasis on school shootings, then priests raping kids and last weeks Ambien tweeting poo. This week looks to tackle the debate on vaping and weed.
In almost perfect timing as Canada legalizes weed the same week as this episode, South Park excels in keeping its themes current. The relevancy of South Park is what makes their episodes really hit home. I will definitely be looking forward to seeing what the show continues to explore in the coming episodes of the season. The season is off to a strong start although the jokes are a little lacking. The story has really developed and is coming together and makes you wonder how they will connect all the dots that were laid in the early episodes.