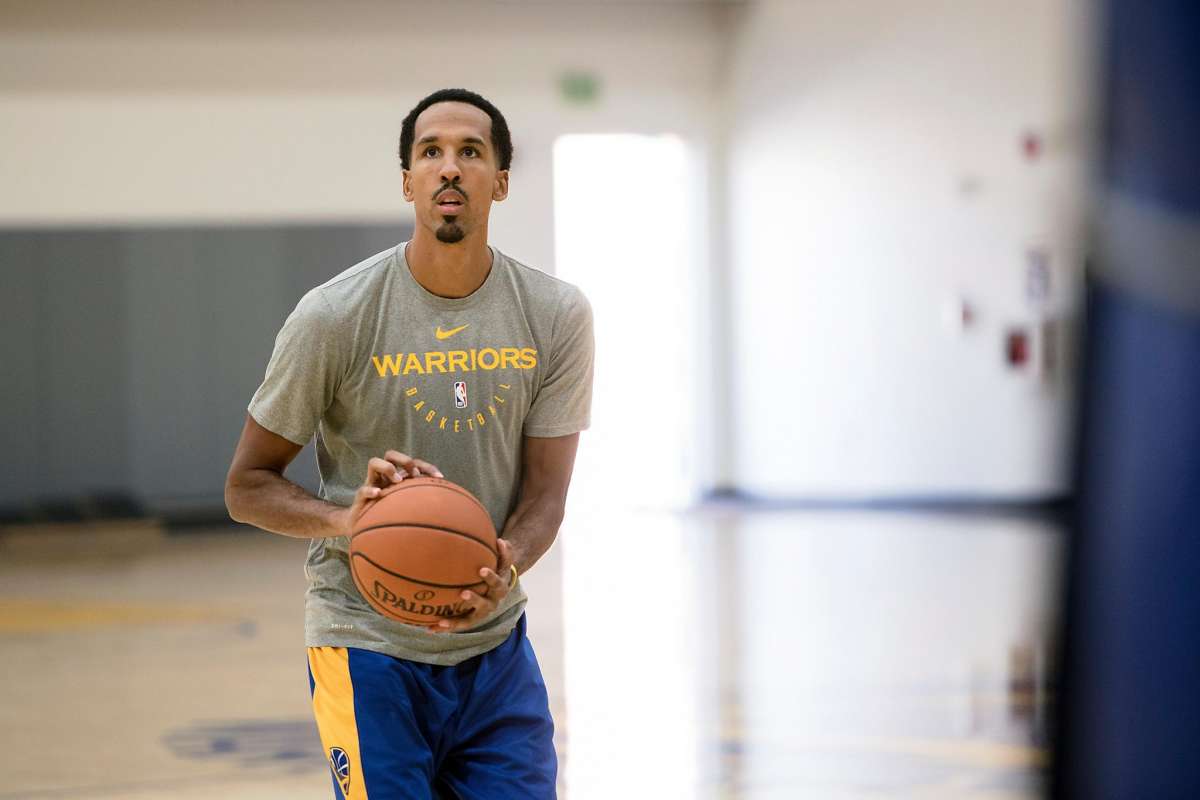 Shaun Livingston, 33, since suffering a near life-alerting knee injury in 2007, has remained one of the most inspiring stories in the NBA. Once highly-touted as franchise star at the point guard position coming out of high school, Livingston has spent the last five seasons with the Golden State Warriors thriving in a different role that has helped he and the team earn three NBA titles.
Now in the second year of his three-year $24-million dollar deal, and set to become an unrestricted free agent next summer, the former fourth-overall pick is contemplating just how much longer he wants to play the game.
In a conversation with The Athletic's Anthony Slater, the 13-year veteran reflected on his pain management stemming from the horrific knee injury, and if he can see himself donning another uniform in the event the Warriors look to move on from him – only $2 million of his $7 million 2019-20 salary for is guaranteed.
Following from The Athletic,
"It's just all the signs on the wall," Livingston said. "And just more so from a physical standpoint. If I'm healthy and having fun, then I want to play. But physically, if I'm not … Like, I put so much work in my body just to get back to playing basketball, let alone get to this point where I'm at.

"So now that it's getting harder. Like this year, I've struggled with injuries more than any other year I've been on the Warriors."
This season, Livingston has missed more than 15 games while dealing with lingering knee soreness that has sometimes rendered him unable to play.
"But any time it gets swollen now, it's more about being able to move," Livingston said. "It's stiff. I can't move. It's sore. I come back, it's aching. And this is all before the game even starts. So then it becomes about building myself up so I can be functional on the court. Once I get to the arena, I got to do all this work.

"And it's fine, because it's part of your job that you have to do. But the emotional part of it, at this stage of my career, it can be tough. Like, at 22, yeah, all right, I knew I had to grind. It was part of what came with it. But now, at this stage, it's like … shoot."
Livingston, who averaged 4.1 points and 1.8 assists per game and is shooting 51 percent from the field, isn't interested in playing for another team next season however this summer ends up for him.
"This is like basketball nirvana," Livingston said. "The opportunity to play for this organization, live in the Bay Area, great fans, great ownership, committed to winning, coach that knows what he's doing and superstars that are selfless.

"We have a great situation. So going to another organization at this point? It doesn't sound like the greatest thing to do. It would just have to be somewhere, to me, that made sense. Somewhere warm, somewhere close, that maybe the family would want to be in. But that's a conversation for the summer."