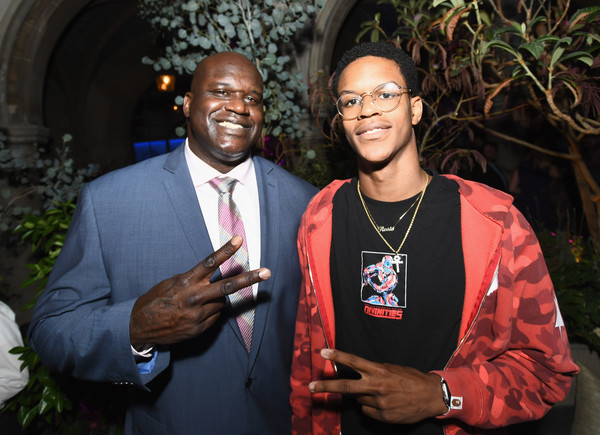 Son of former NBA superstar Shaquille O'Neal and talented big man in his own right Shareef O'Neal has decided to reopen his recruitment after the scandal surrounding Arizona and head coach Sean Miller. O'Neal initially committed to the Wildcats last April over Kentucky, LSU, and a few PAC-12 rivals as well.
At this time I'm am opening up my recruitment due to the current events with the UofA Bball team.I would like to thank all the coaches for recruiting me. At the time my family and I think it's in my best interest to look at other options to assure my play in the NCAA next year.

— Shareef O'Neal (@SSJreef) February 24, 2018
Arizona finds itself in a very dangerous looking situation. It has been a very bad week for the Wildcats with all of the FBI investigation problems plus the news that sophomore star Allonzo Trier has been ruled ineligible after being caught using a banned substance for the second time. It hasn't been a good week for the Wildcat faithful.
Shareef O'Neal will now likely pick a new school to play basketball for and early signs seem to be pointing favorably at John Calipari and the Kentucky Wildcats.  While O'Neal hasn't yet made a decision his Hall of Fame father was pushing for Kentucky before his son picked Arizona.
The talented top rated four-star recruit now has another decision to make. Several schools will jump right in and try to lure the young big man to their school. O'Neal can provide a much-needed boost to several recruiting classes depending on his decision. Arizona currently only has one committed recruit for 2018. Point Gaurd Brandon Williams, who is ranked as a four-star recruit, has not indicated anything about his future with Arizona.