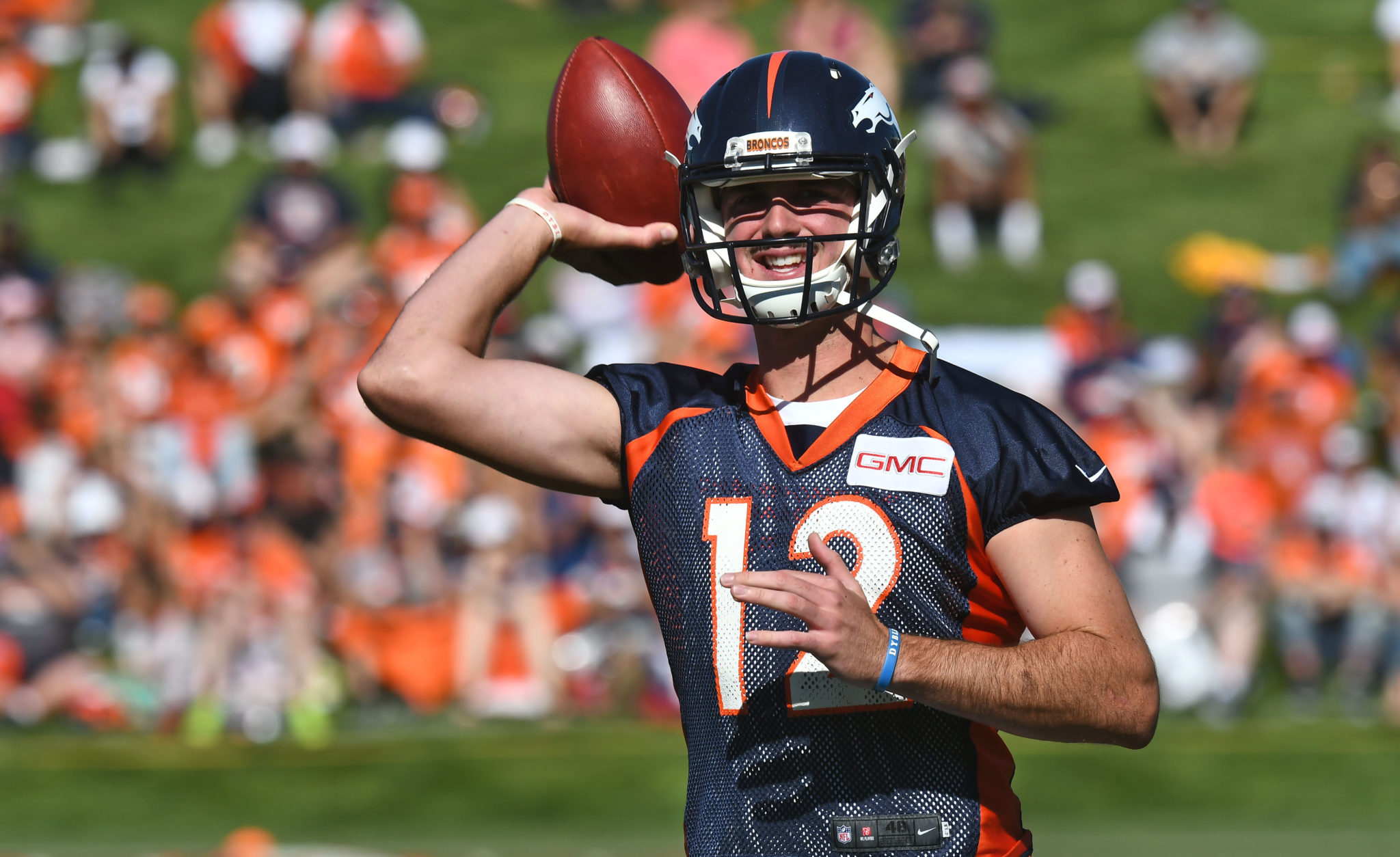 Sam Hinkie is most famous for being the original brains behind the NBA's Philadelphia 76ers "Process." Now, Hinkie apparently has crossed sports and is reportedly employed by the NFL's Denver Broncos.
Hinkie was not the first analytics-driven general manager in the NBA, but he was the first to seemingly prioritize losing in order to accumulate and stockpile "assets," namely high draft picks. He started out with the Houston Rockets but then took over the 76ers in 2013. His philosophy was met with mixed reviews and he ultimately was pretty much forced to resign his position with the team in 2016.
While Philadelphia had a porous record during Hinkie's time there, bottoming out under his leadership set the foundation for what is now one of the NBA's best young teams. And they did it just as Hinkie envisioned, by hitting on a couple high draft picks. But he wasn't allowed to stick around to see the rewards of the losing, and he now is employed as an analytics consultant for the Denver Broncos.
On the Broncos' spending a day with former Sixers GM Sam Hinkie, as chronicled by @NickiJhabvala (and if I didn't pronounce your name correctly, Nicki, blame @bylindsayhjones for not replying quickly enough). pic.twitter.com/Tu2q71O4WY

— Mike Garafolo (@MikeGarafolo) May 25, 2018
It is not readily known to what extent Hinkie's voice is heard within the Broncos organization. The fact that his title includes "consultant" doesn't exactly suggest he holds a high rank, or even a permanent position, with the Broncos. But it certainly is an interesting thought experiment to wonder what exactly he offers John Elway and the rest of Denver's front office.
Since winning the 2015-16 Super Bowl, the Broncos have gotten progressively worse, going 9-7 and 5-11 in the ensuing seasons.