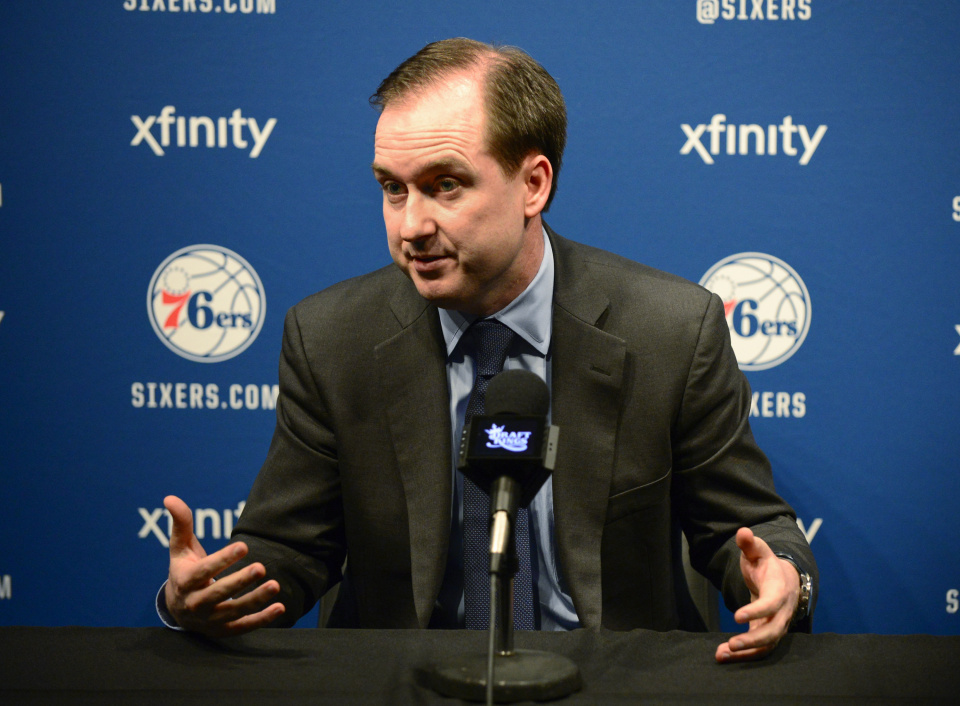 So, remember that 13-page long resignation letter penned by (now former) Philadelphia 76ers General Manager Sam Hinkie that was released to the public yesterday? Well, turns out we weren't supposed to see that. Hinkie wasn't happy that the letter was leaked, reports Adrian Wojnarowski of The Vertical:
So, Hinkie emailed his resignation letter in the afternoon to Sixers ownership, including 12 majority and minority owners, and Jerry Colangelo. He expected ownership to respond to him and work toward a joint public announcement on Thursday, sources said. Within two hours of sending the email, the letter had been leaked – Jerry Colangelo was Hinkie's strong suspicion, sources said – to a media outlet.
Hinkie was mortified to see his words in the public arena, never expecting that a private correspondence to his superiors would become public and turn into something of a mocked manifesto. He wanted to tell his staff of his decision on late Wednesday or Thursday morning, once he talked with ownership about how his departure would be made public.

Hinkie never had the chance. The news was out, and Hinkie had lost control of his departure. His staff learned of his resignation in the news.
ICYMI, here is Hinkie's letter, via ESPN.