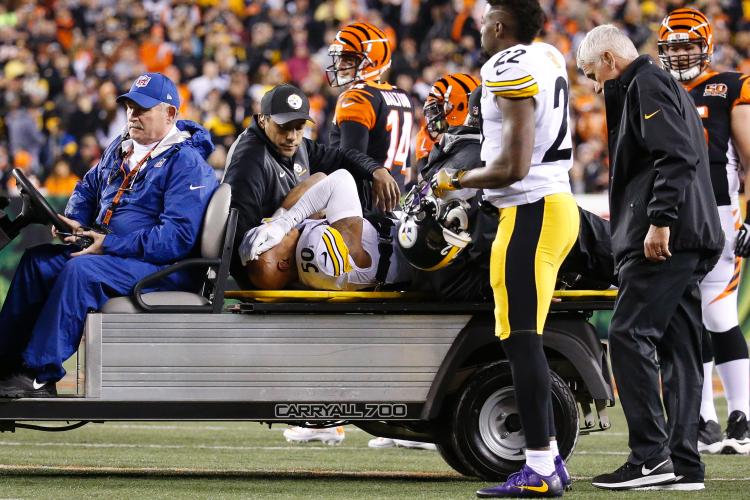 Pittsburgh Steelers linebacker Ryan Shazier has undergone a Spinal Stabilization Surgery to treat a terrifying back injury he suffered Monday night.
Shazier returned to Pittsburgh to receive treatment from UPMC Neurosurgeons. The team announced the surgery a success on Thursday after it was performed Wednesday night.
Statement from UPMC Neurosurgeons & #Steelers Team Physicians on Ryan Shazier pic.twitter.com/nE7xgsx7Tx

— Burt Lauten (@SteelersPRBurt) December 7, 2017
Shazier was injured on a play after colliding Bengals receiver Josh Malone's leg. The play itself wasn't overly violent or aggressive but the angle caused Shazier to fall over and legs to go limp. He was carted off the field coaches players and the owner Art Rooney II visited him that night.
Ian Rapoport reported the following on TNF First look:
"From what I am told by several sources informed of this situation, the recovery that would be associated with the spinal stabilization surgery would take months, three or four or maybe even five or six, just before Ryan Shazier even consider playing football again or his future. But understand, this is a very serious situation for Ryan Shazier. We don't know much, if anything, about his football playing future. We do know that his 2017 season is over, and he remains hospitalized in Pittsburgh as he recovers from spinal stabilization surgery."
This injury also affects the Steelers who will look for a new contributor on defense, they are 10-2 this season and will look to continue that next week against division rival the Baltimore Ravens.