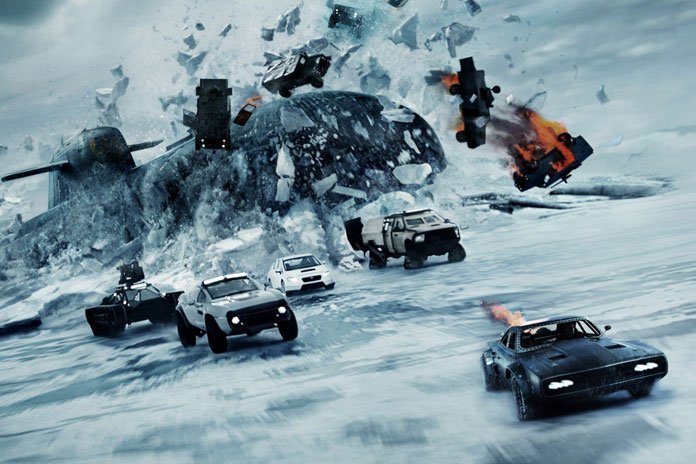 Rating: 3 Out Of 5
The 8th instalment of the Fast & Furious franchise, the Fate of the Furious, has taken box offices all around the world by storm by having a record-breaking opening weekend of $535.5 million and recently surpassing the $1 billion mark. With this movie, it becomes the longest standing movie franchise ever thanks to a great 16 year run with Universal Pictures. Although this movie had all the prerequisites to be a classic movie for the franchise, with Dominic Toretto turning against one of his core values of family you would hope for a huge turn of events for Toretto and his crew, but the movie continued followed the cliché action movie storyline.
The movie starts off with a happy Dominic Torretto (Vin Diesel) living comfortably in Cuba with Letty (Michelle Rodrigeuz) when he is approached by a mysterious woman, Cipher (Charlize Theron) who holds one of his deepest secrets. With leverage over Torretto, Cipher uses him and his crafty driving skills to set up her own plan of world domination. If it doesn't sound cheesy yet, just wait until I describe the action scenes. The team assembles and are quick to find out that it is more difficult than it seems to stop Dom and Cipher. With things in the balance and Dominic Torretto having to choose between his team and the leverage that Cipher has on it, Vin Diesel somehow finds a way to outsmarter Theron and create a plan to save his team and stop Cipher.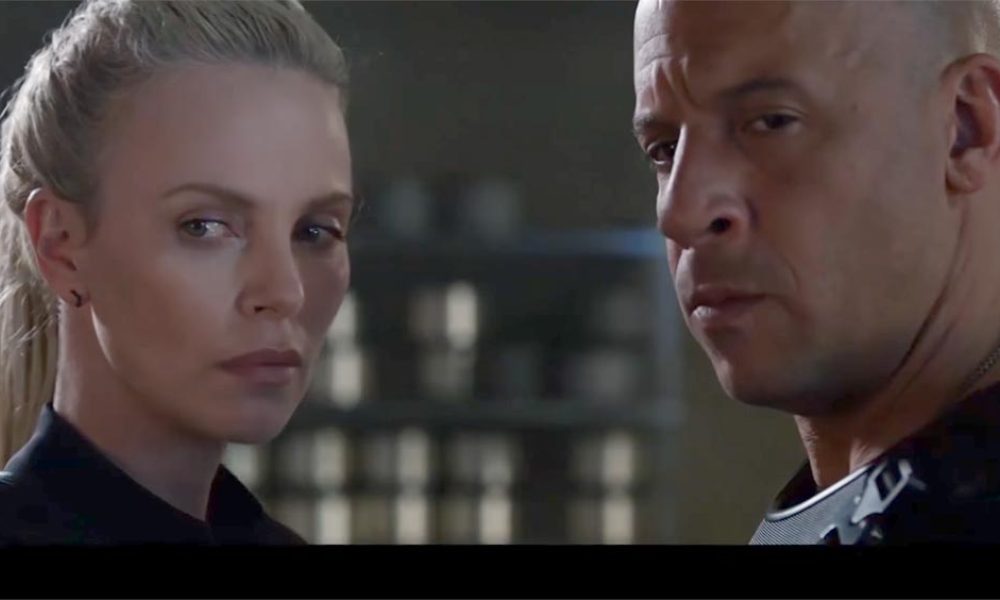 However, I'm happy to say the movie wasn't all bad! If you like action movies (and I do), you will enjoy the explosions, special effect and fight scenes that come with a movie that lacks a lot of plot details. The Fast franchise has grown a tendency for creating impossible or near impossible stunts for some of the action scenes in their movies and this film doesn't fall short of the trend. Along with getting chased after by a submarine, the team will have to go through missions which include breaking out of prison, using a wrecking ball, flying into a flying plane and a scene that involves automated driving cars chasing after them like zombies. For what the film loses in plot depth, it certainly makes up for with continuous action.
Although the Fate of the Furious has already had a ton of box office success, fans on social media are pretty adamant that they are not as interested as they once might have been in the franchise. Think about it, this franchise began with illegal car races and rival gangs getting in each other's business. Now, they've turned the team that includes Tyrese Gibson, Dwayne 'The Rock' Johnson, Ludacris and Jason Statham into operatives trying to stop crimes around the world. In a way, it feels like they've materialised the movie, just in order to rack in more money and Universal doesn't look like it's going to stop anytime soon. They've announced a spin-off Fast & Furious movie with Jason Statham and The Rock, which is exciting because it seemed like those were the only actors who had any on-screen chemistry other than Ludacris and Tyrese.  As a long time fan of the franchise, it hurts me to say that the world could do without another Fast & Furious movie, but they've announced that they will end the franchise with its 10th movie. Surprisingly, that means we'll only get to see the team of racers for 2 more movies. With the way they're making money all I can say is… thank you.