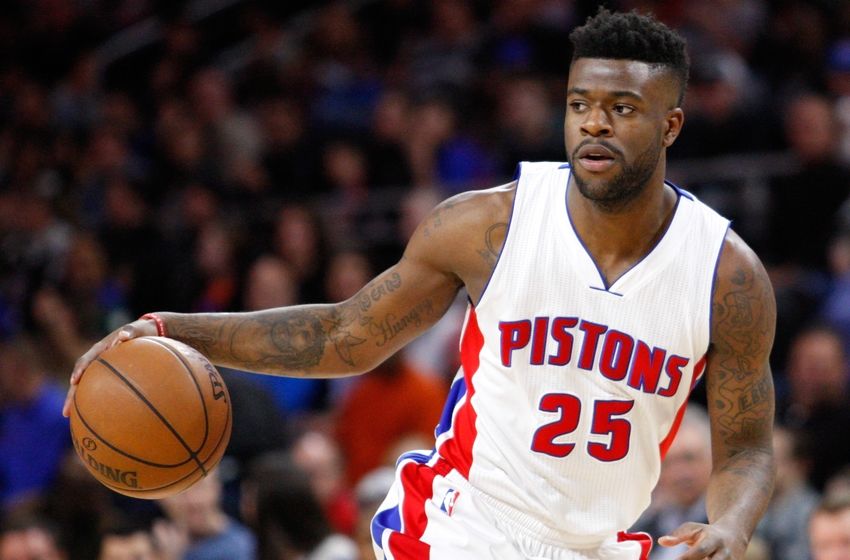 Reggie Bullock is still waiting for a true NBA opportunity. The swingman has been on three teams in three seasons in the NBA. He has played in no more than 43 games in each of those seasons. He has played in no more than 11.6 minutes per game in each of those seasons.
But the difficulties Bullock has faced in his short NBA career pale in comparison to the ones he has faced off the court.
Bullock joined Fox's The Herd on Friday. The current Detroit Pistons small forward opened up about his transgender sister and her murder in the interview:
.@ReggieBullock35 opens up about the senseless murder of his transgender sister.https://t.co/O73H4z29tn

— Herd w/Colin Cowherd (@TheHerd) August 26, 2016
Bullock opened up about Mia Henderson, previously known as Kevin, and the lessons she taught him about being himself.
Bullock then spoke about the tragic part of the story: learning that Mia had been murdered. The small forward explicitly mentions that they were not able to identify her because she had been beaten badly.
Obviously, this is an incredibly difficult topic to discuss. While the world has slowly become more progressive and accepting of the LGBT community, transgender people are still viewed in a different light by many people. That hatred led to Bullock's sister dying.
Kudos to Reggie Bullock for speaking about the subject despite how difficult it is to do so. Having a well-known person publicly talk about his own personal experience within this topic is important in bringing about change.