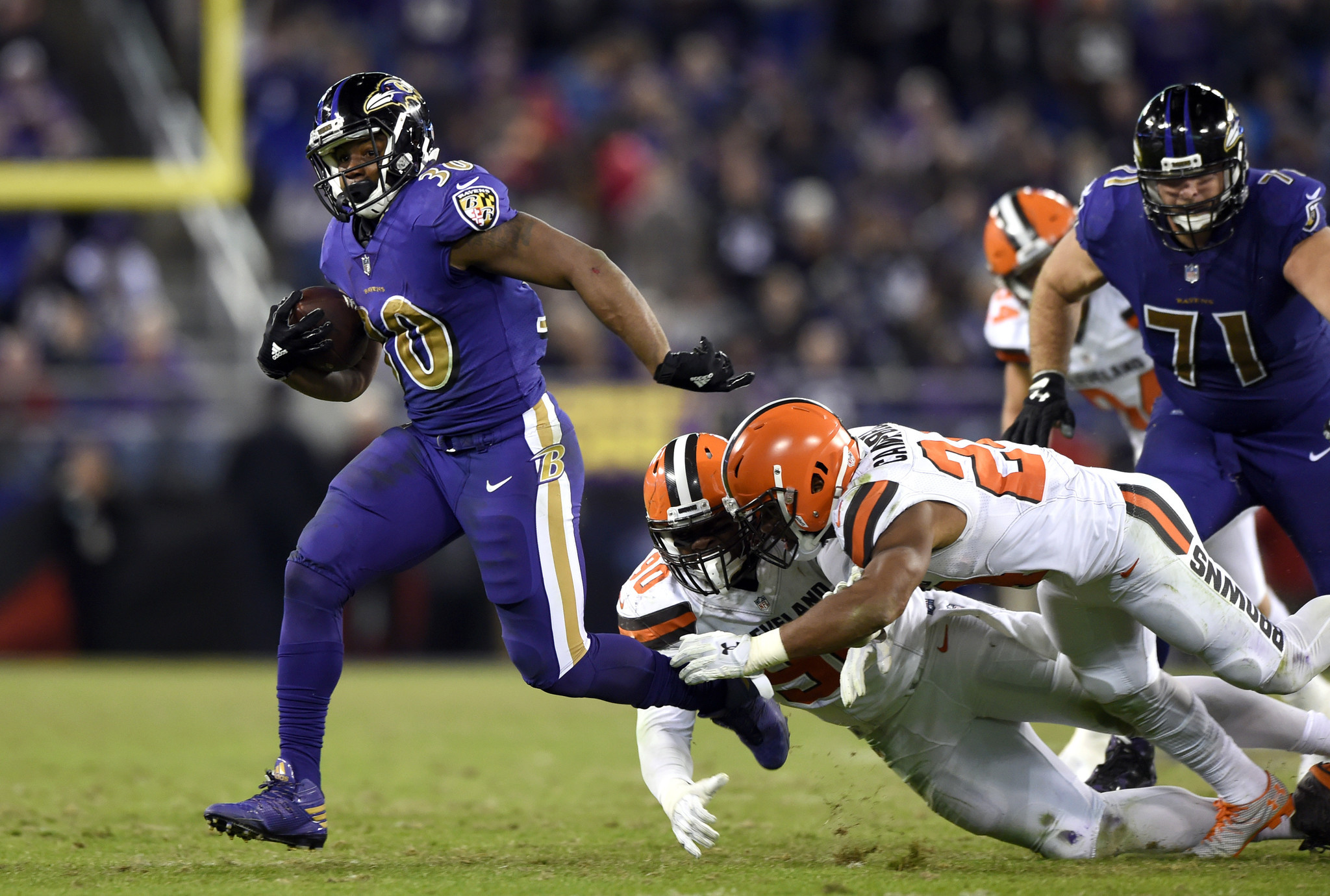 Swallowed up by the free agency frenzy, the Baltimore Ravens took a hit to their run game.  Running back, Kenneth Dixon has been suspended for the first 4 weeks of the 2017-2018 season for a PED violation.  This helps explain the signing of veteran running back Danny Woodhead.
Baltimore drafted Dixon last year with high hopes that he is the future running back of the franchise.  Even though the Ravens had a committee in the backfield last season Dixon showed flashes of how could he could be.
Coming out the 4th round from Louisiana Tech, Dixon posted a decent 4.3 yards per carry average and scored three total touchdowns. Even though these numbers are quite small, he was expected to be the workhorse in a rebuilding offense this year.
Danny Woodhead should be able to help fill the role of a dynamic player out of the backfield for the time being, but he is not a starter in this league.
With a deep running back draft class coming up, it wouldn't be the worst thing to take a guy late because of the uncertainty of this issue.  When suspensions come around their is a problem of job security that surrounds it.  If your talent doesn't exceed your issues you will become expendable in the NFL.  Dixon will need to show he is worth it once his suspension is up.