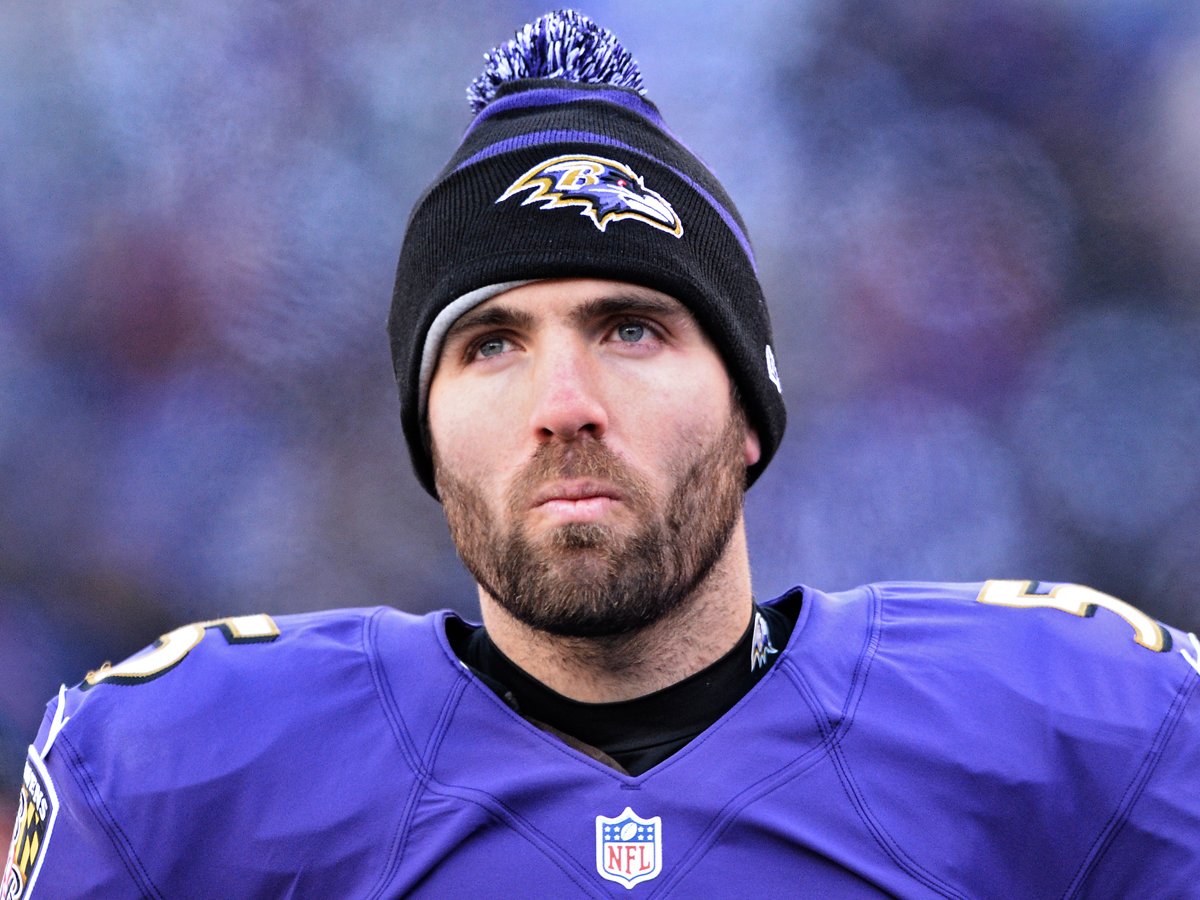 It appears the Joe Flacco Era has officially ended in Baltimore. It was reported Wednesday morning that Baltimore will be trading Flacco to Denver in exchange for mid-round draft picks. The trade will not officially process until March 13, the beginning of the new league year.
Breaking: Baltimore has agreement in principle to trade former Super Bowl MVP Joe Flacco to the Broncos, league sources told ESPN.

Trade cannot be processed until new NFL league year begins Wednesday, March 13. Teams prohibited from commenting on deal or terms surrounding it.

— Adam Schefter (@AdamSchefter) February 13, 2019
Flacco, MVP of Super Bowl XLVII, played 11 seasons in Baltimore. Following the Ravens' Super Bowl win in 2013, Flacco and the Ravens signed a six-year extension that, at the time, made him the highest-paid player in the league. Over the next five seasons, Baltimore failed to make the postseason. However, Flacco signed another extension in 2016.
Flacco started nine games for Baltimore in 2018, before sitting out Week 11 due to injury. This gave way for rookie and Heisman winner, Lamar Jackson to start in the interim. Jackson went on to lead Baltimore to win six of the Ravens' last seven games, and earn them an AFC North title. At some point during Jackson's miraculous run, it became clear to the public. Flacco's days in Baltimore were numbered. It was now Lamar Jackson's team.
Baltimore lost their wild-card round game to the Chargers, a game in which Jackson struggled. However, Ravens' personnel had seen enough to buy into Jackson long-term.
As for who will be receiving Flacco, the Denver Broncos have had their fair share of quarterback woes. Since Peyton Manning's retirement following Super Bowl 50, the QB position has been a revolving door in Denver. Most recently, Case Keenum was brought in to provide similar magic he had given to the Vikings. However, Keenum was uninspiring resulting in Denver going 6-10 and missing the playoffs for the third straight season.
.@JoeFlacco in @broncosstadium?

More MIRACLES, please. ? (via @nflthrowback) pic.twitter.com/d3dGwJEAFX

— NFL (@NFL) February 13, 2019
The move makes sense for both sides. Denver gets a proven veteran, who may have lost a step in his game, but will be surrounded by talented running backs and a good defense. The Ravens can now focus on their future with a young QB, playing a new style of offense, completely contrary to Flacco's.
Something interesting to note, Broncos' new head coach Vic Fangio was in Baltimore during Flacco's first two seasons.
Flacco will be under contract with Denver until 2022 when he will become an unrestricted free agent.