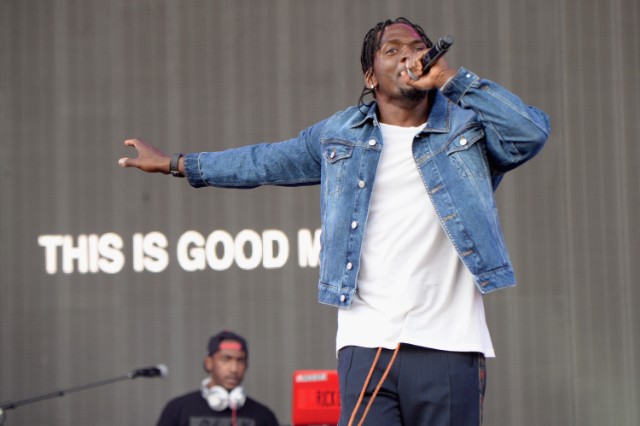 Pusha T hit the stage in Toronto, and while fans cheered on, a few concert-goers had other plans. While the Daytona rapper performed, a disgruntled man attempted to rush the stage, attacking Pusha T in a watery rage.
Video footage shared via social media shows an unknown member of the crowd approaching the stage, throwing a large amount of liquid at the rapper and immediately being pummeled by on-stage security. Following the one-sided fight, the man jumped off the stage, back into the crowd and Pusha T resumed performing Infrared to an energetic crowd.
Pusha T was performing "M.F.T.R." at Toronto's Danforth Music Hall before a couple of concert go-ers started throwing drinks and attempted to jump him on stage. pic.twitter.com/EDurAaRKe4

— miixtapechiick.com (@MXCKposts) November 21, 2018
The footage immediately hit social media and of course, rumors and jokes echo the video captions, attributing an allegiance to Drake as the motive for the attempt. While Pusha T's surgical summer may not have ended the way anyone thought, he and Drake's cold war blares on.