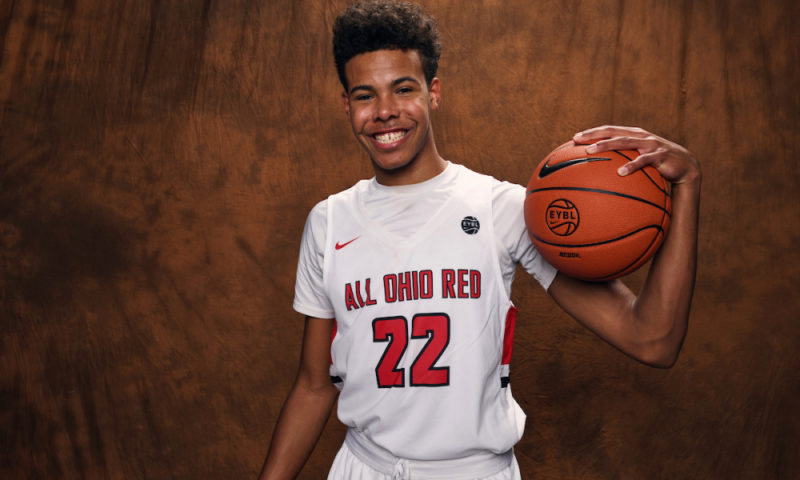 Four-star recruit Donovan "Puff" Johnson has committed to the North Carolina Tar Heels. The forward is the younger brother of North Carolina forward and NBA player Cameron Johnson. Puff Johnson picked the Tar Heels over Arizona, Ohio State, and Pittsburgh. The Arizona Wildcats were considered the favorites until his official visit to his brother's alma mater.
Many thought Puff Johnson would commit to Arizona and live close to his brother who was a first-round pick for the Phoenix Suns. Pittsburgh and North Carolina were also competing hard for the recruit due to their connection to his older brother. The younger Johnson is a four-star recruit while his older brother was a three-star recruit.
Donovan Johnson has already ranked ahead of where his brother was and his older brother became a force in college basketball. The two play a similar type of game and are tall forwards that can shoot extremely well from beyond the three-point line. Roy Williams offering a scholarship to the graduate transfer from Pittsburgh has paid off even more with the commitment of his little brother.
The North Carolina 2020 recruiting class is beyond stacked with the addition of Johnson. A trio of five-star recruits paired with now a duo of four-star recruits makes the 2020 class loaded for the Tar Heels. The commitment of Johnson bumps the Tar Heels ranking from third to second nationally for the 2020 class. Duke is the only team with a higher ranking at the moment.
The 2019 recruiting class was star-studded for Roy Williams and the 2020 class appears to be even better for the Tar Heels. The college program seems to want one more wing before it fully moves on to the class of 2021. Five-star forward Ziaire Williams has been a long sought after prospect for North Carolina.