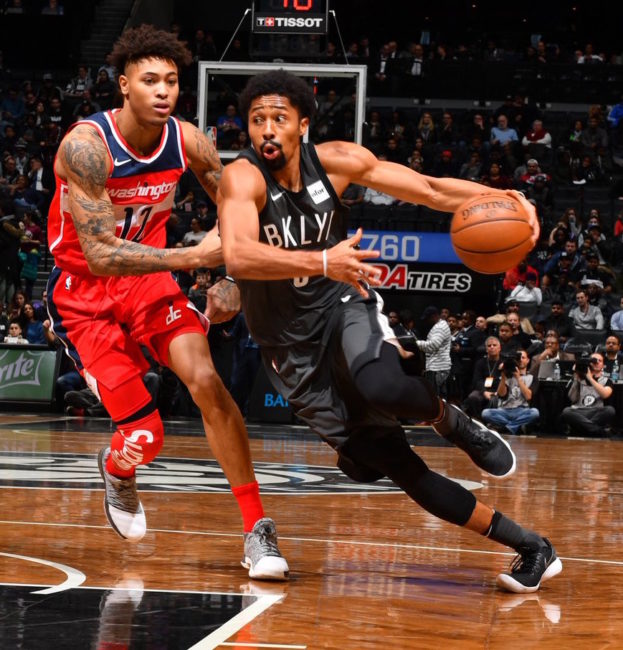 In an NBA with a cap room that tends to make money tighter, teams are always looking for cheap contracts. The players who sign cheaper contracts are often those who have grown into a specific role in the league and do not provide significant upside, as their role limits what they can do on the court.
This year, whether it is due to injuries or a rare opportunity, some players who have signed low-end contracts are playing at a level that would earn them a much higher payday.
Here are five players that are outplaying their contracts this season.
Note: This list does not include players still on their rookie contracts. (Sorry, Donovan Mitchell)
Spencer Dinwiddie- PG Brooklyn Nets
While Dinwiddie had a solid half of a season with the Brooklyn Nets last year, "The Mayor" has been on a tear throughout this season. Dinwiddie took over the starting point guard duties after D'Angelo Russell went down with a left knee injury early on in the season. In the 28 games that he started, Dinwiddie has averaged 14.5 points, 6.9 assists and 3.1 rebounds, while committing just 1.6 turnovers per game. He owns the best assists to turnover ratio at 4.5 and has a plus-0.9 net rating when he is on the court.
Dinwiddie is making just over $1.5 million this season, and the Nets just guaranteed his contract for the rest of the season over the weekend. He is under contract for one more year following this season and will make a tad over $1.6 million next year. Needless to say, Spencer Dinwiddie is on a helluva bargain deal.
Reggie Bullock- SF Detroit Pistons
With injuries to their two best players, Andre Drummond and Reggie Jackson, as well as two mainstays in Stan Van Gundy's rotation in Stanley Johnson and Jon Leuer, the Detroit Pistons have been extremely shorthanded as of late. While Avery Bradley did recently return from a seven-game absence, he has progressed slowly and has shown off a bad case of being rusty.
With that being said, Reggie Bullock has been balling on a budget for the Pistons. Since December, Bullock has been lighting it up as Detroit's starting small forward. In December, he averaged 11.7 points per game on 48.7 percent shooting from the three-point line. Through the first three games of January, he has averaged 12 points on 56.3 percent shooting from the long line. Bottom line, Bullock has been a walking flame.
The Pistons are 10-5 in games that Bullock has started in this season.
Bullock signed a two-year, $5 million deal with Detroit over the offseason. For a team that has a hefty amount of money doled out to the likes of Andre Drummond, Reggie Jackson and Tobias Harris, Reggie Bullock will provide excellent shooting and defense for a bargain price.
Tyreke Evans- SG Memphis Grizzlies
The Memphis Grizzlies have been abysmal this season, but it has not been because of Tyreke Evans. In his ninth season, Evans is having the best year of his career since his rookie season when he won Rookie of the Year in 2010. This year, he has averaged 19.7 points, 5,1 rebounds and 4.7 assists per game on great efficiency. He has shot over 47 percent from the field and just below 42 percent from the 3-point line on 5.3 attempts per game.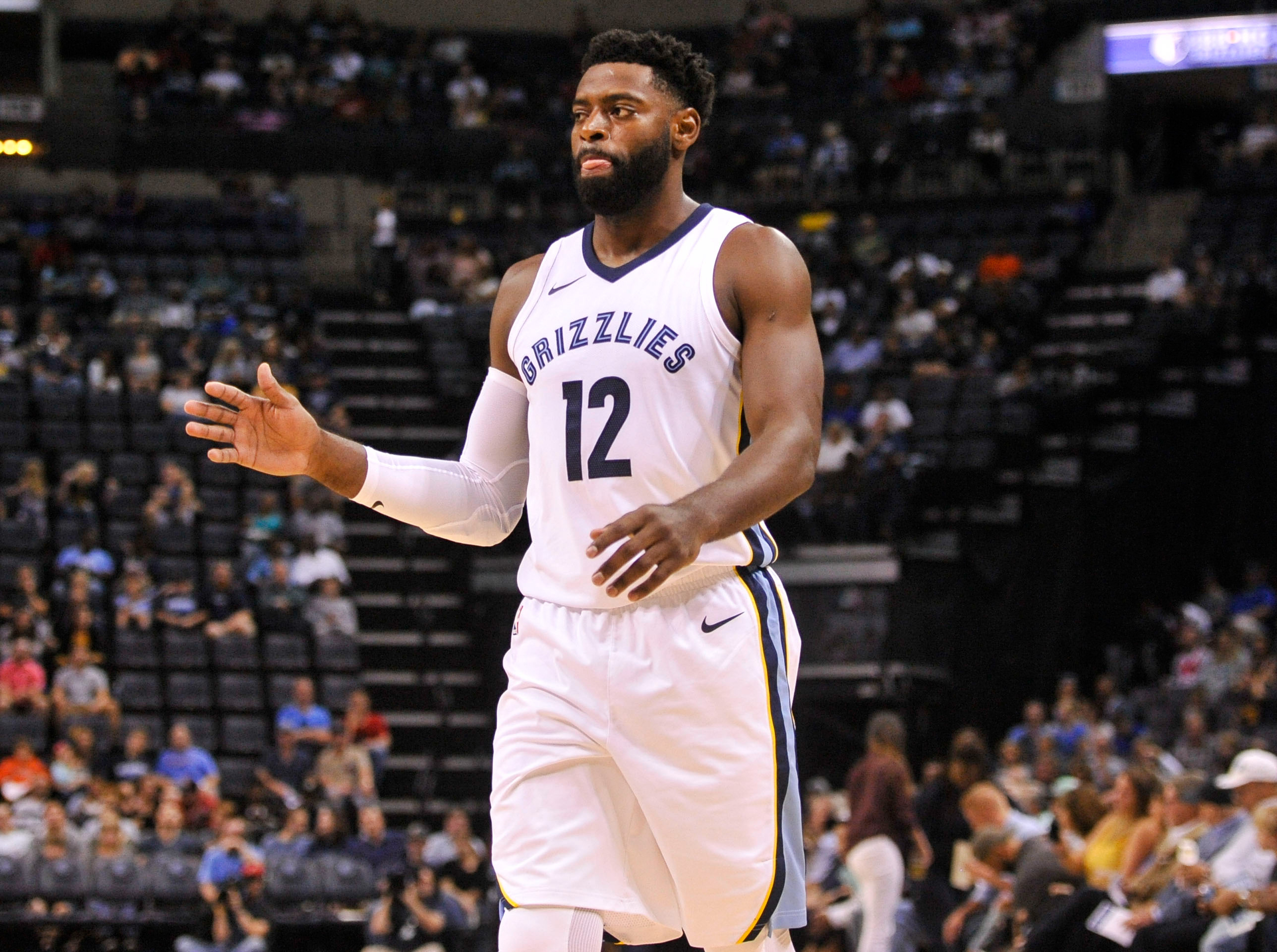 Evans signed a one-year deal with Memphis for just $3.3 million in the offseason and has completely shattered any of the expectations anyone had for him. Because of that, many teams will likely be in need of his service and Memphis could reel in some nice value for him at the Trade Deadline next month.
Patrick Beverley- PG Los Angeles Clippers
While he will miss the rest of the 2017-2018 season, Patrick Beverley is on a very cap-friendly contract going into next season. He only appeared in 11 games this season, and in those games, he averaged 12.2 points, 4.1 rebounds and 2.9 assists per game, while still bringing the All-Defensive capabilities he is so well known for.
It will not matter this year, but next year Beverley will once again be a good point guard on a cheap deal.
Assuming he is healthy next year, the Clippers will have a good starting point guard making just $5 million.
Kemba Walker- PG Charlotte Hornets
Kemba Walker is on the most team-friendly deal in the NBA. He is making just $12 million for this season and next season while being a borderline top-10 point guard in the league. This season, he is averaging 21.3 points, 5.8 assists, and 3.4 rebounds per game.
The Hornets have been miserable, but it has not been Walker's fault. As I mentioned, he is a borderline top-10 point guard in the league and he is making an insanely low $12 million per year.
If the Hornets decide to blow it up and move Walker, they could receive a nice haul to restart with and the other team would be adding a legitimate point guard that is making way less money than he should be.