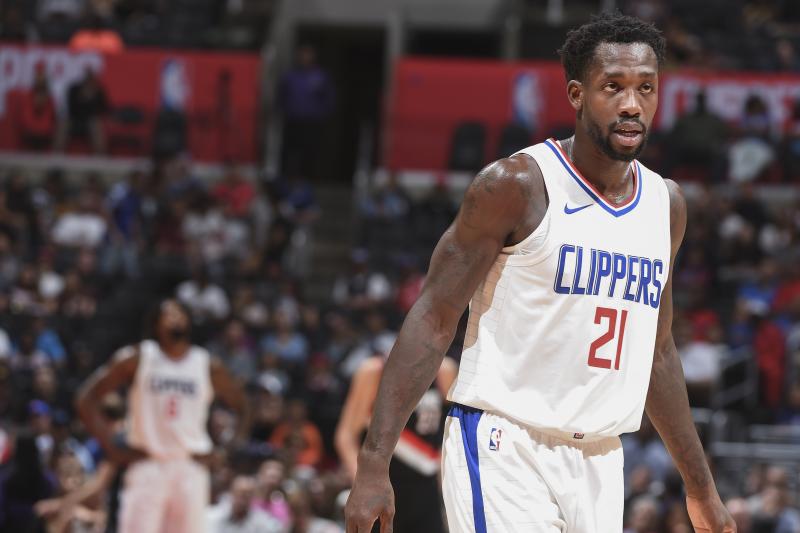 Though the Phoenix Suns have bountiful young talent, they find themselves in somewhat of a peculiar situation. With players such as Devin Booker, Josh Jackson and Deandre Ayton, the Suns have a blueprint for future success.
However, Phoenix also added veterans such as Ryan Anderson and Trevor Ariza this summer, suggesting they also see themselves as a potential playoff team this season, however much of a longshot that may be. But one spot that remains thin for the Suns is point guard, a position they have struggled to fill the past few years.
According to The Athletic's Shams Charania, one of their top targets to fill that vacancy is Clippers' Patrick Beverley.
From our own @ShamsCharania, latest on Phoenix Suns' point guard pursuit, with Patrick Beverley as a top target. pic.twitter.com/RI2JZ2Cnli

— Stadium (@WatchStadium) September 17, 2018
Patrick Beverley is not only a capable floor general, but is, more importantly, a tone-setter for the whole team. A team that has remained firmly in the Western Conference cellar over the past few years, adding an identity through Beverley could help get them back into playoff contention.
With an overabundance of guards on their roster, there could be some interest from the Clippers side as well. Though he was their opening day starter, Beverley missed almost all of last season due to injury. Now the Clippers have a deep backcourt rotation comprised of Beverley, Avery Bradley, Milos Teodosic and lottery pick Shai Gilgeous-Alexander.
With Devin Booker's injury likely also playing a role in their hunt for a point guard, it will be intriguing to see whether Phoenix is able to bolster that position prior to the season beginning.