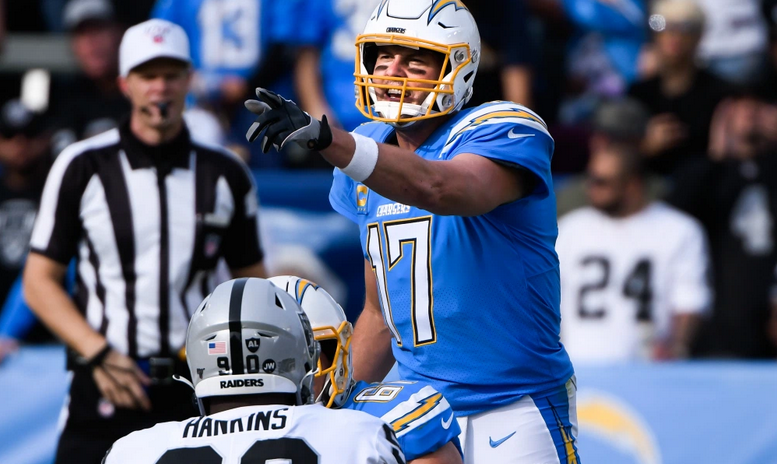 The Los Angeles Chargers are moving on from Philip Rivers at quarterback. Following heavy speculation regarding Rivers' future after this season's 5-11 finish, the Chargers have confirmed on social media that the longstanding Rivers era in Southern California is over.
"In anything you do, it's the people you do it with that make it special. There are so many relationships and memories with coaches, support staff and teammates that will last forever, and for that I am so thankful."

Philip Rivers to Enter Free Agency » https://t.co/njeTsCbi1D pic.twitter.com/bCKXKTRePh

— Los Angeles Chargers (@Chargers) February 10, 2020
Philip Rivers finishes a 16-year Charger run as the franchise's all-time leader in completions, attempts, passing yards, passing TDs, passer rating, game-winning drives, 4,000-yard seasons and wins.

He was also the final quarterback of the San Diego Chargers.

— Albert Breer (@AlbertBreer) February 10, 2020
That's leaves Ben Roethlisberger from the 2004 draft class as the only QB taken in round one still with his original team #WTAE https://t.co/XfyjsknTtk

— Andrew Stockey (@astockeyWTAE) February 10, 2020
Philip Rivers was brought into the then-San Diego Chargers in the 2004 Draft as a back-up to Drew Brees, but was named the starting QB in 2006 when the Chargers lost Brees to the New Orleans Saints in free agency. Rivers would ultimately be the final starting QB for the San Diego Chargers as they would move to Los Angeles during his tenure.
Since being named the starter after Brees' departure, Rivers was named to the NFL Pro Bowl eight-times, led the league in passing touchdowns and passer rating in 2008, passing yards in 2010, and passing completion percentage in 2013, the same year he was named NFL Comeback Player of the Year. Throughout his tenure, Rivers also played more games than any other game in Chargers franchise history with 227, including leading the Chargers to an appearance in the 2008 AFC Championship game.