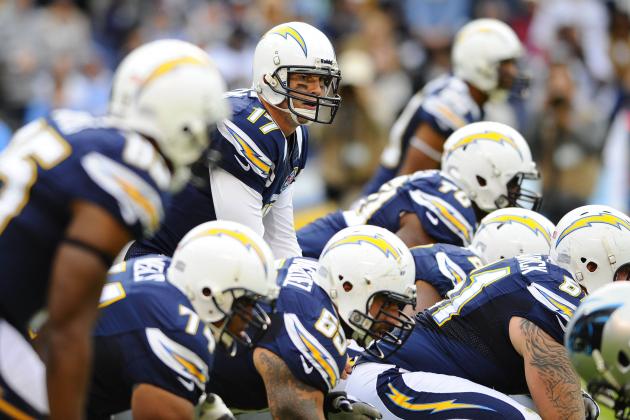 Although the San Diego Chargers only went to the Super Bowl once since 1970, the franchise still had some memorable players and moments. From Dan Fouts to Kellen Winslow, Junior Seau, LaDainian Tomlinson, Antonio Gates and Philip Rivers, the organization has had its share of ups and downs.
But now it appears the team will be headed back to where their history began. Los Angeles will be welcoming the Chargers to town, just one year after the Los Angeles Rams made the decision also to move from St.Louis to the city of angels.
Following a 5-11 finish, which was the sixth time the Chargers missed the playoffs in the last seven years, the rumblings of a move began to sound like roars. Now those roars are turning into meetings with team owner Dean Spanos expected to inform his staff of the move on Thursday morning.
Following comes from Adam Schefter of ESPN.
Almost one year to the day that the Rams moved to Los Angeles, the Chargers now likely intend to do the same.

The Chargers plan to announce as early as Thursday that they are moving to Los Angeles, league sources said, ending a 55-year stint with San Diego and returning to their birthplace.

The Chargers have notified NFL commissioner Roger Goodell and other league owners of their intent to move to Los Angeles for the 2017 season, sources said.

But as one league source cautioned Wednesday night, Chargers chairman Dean Spanos had yet to send a formal relocation letter to the NFL or notify public officials in Los Angeles or San Diego of the team's move, or even tell the members of the San Diego organization about his plans. The source insisted nothing is final.

This is said to have been an extremely difficult decision for Spanos to reach, sources said. While the economics of the decision have been clear, Spanos' loyalty and connection to San Diego have countered it. But in the end, Spanos' efforts to find a new stadium are now in their 16th year, with no solution in sight. This stalemate is occurring at a time when the Rams are becoming more established in the Los Angeles market. Spanos is said to believe he needs to start fighting for the Los Angeles market as soon as possible, according to sources.
And from Ian Rapoport of NFL Network.
Chargers owner Dean Spanos has called an 8 a.m. PST meeting Thursday to tell his staff the news they have all been bracing for: The team plans to move to Los Angeles.

According to several sources informed of the team's plans, Spanos told NFL Commissioner Roger Goodell, other league officials and a few fellow owners of his intentions following the committee meetings on Wednesday. During those meetings, the Chargers were barely a topic and the league did not offer any additional money to contribute to their stadium efforts.

According to those who know him well, the committee meetings were seen as the last opportunity for a solution. None came.

There is a caveat — and it's a big one: Spanos has done nothing official. He hasn't filed a formal relocation letter, hasn't informed city officials in either San Diego or Los Angeles and hasn't told his staff yet.

Two people who speak to Spanos regularly insisted he still can change his mind, though that seems unlikely. Another source pointed out how deliberate Spanos is, saying that if he's called a meeting to inform his staff, it almost certainly means his mind is made up.

One team source would not address the matter, saying the decision has changed on a daily basis. But he also was telling those close to him what might be their reality.
The team made the news official on Twitter.
A letter from Dean Spanos pic.twitter.com/rTNIvrsN1A

— Los Angeles Chargers (@Chargers) January 12, 2017