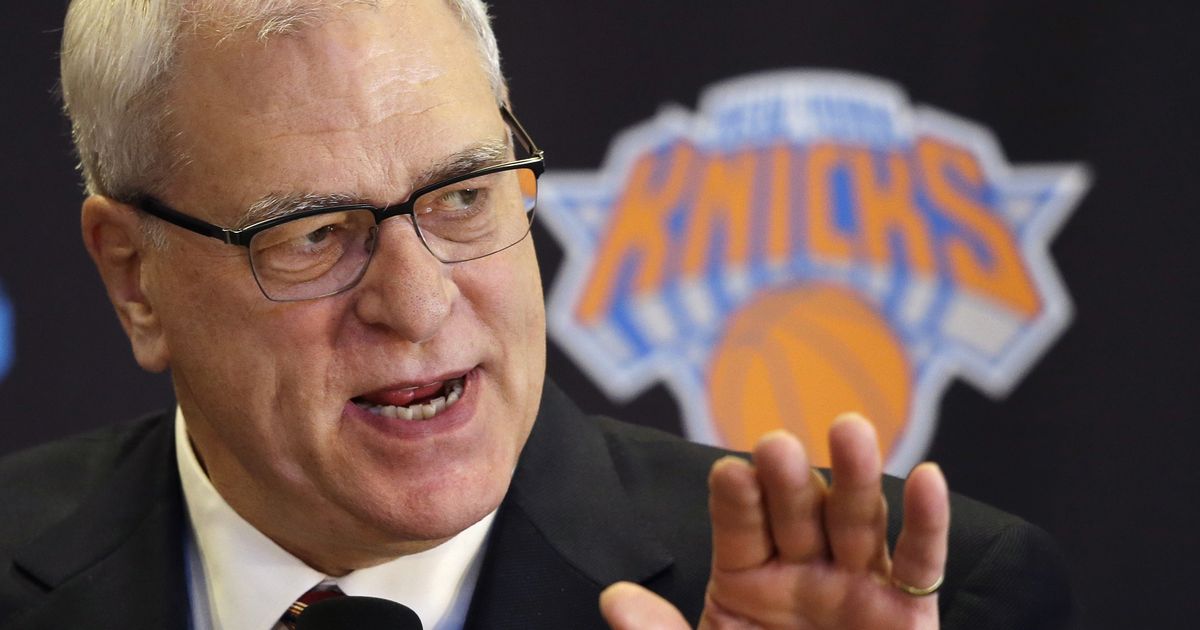 Its been an up and down year for Phil Jackson. Mostly because of his off-court incidents involving his potential future with the New York Knicks and how it could potentially affect not only the future of the Knicks but also the Los Angeles Lakers.
Jackson has been on record and off record along with people close to him saying he'd leave New York at the first chance he would get or he would also say he would stay with the team. But once again, here's another report saying Jackson will leave the Knicks when he gets his chance.
Following from Michael Grange of Sportsnet.
A little nosing around NBA circles adds some important elements of subtext.

One is that Jackson badly wants out of New York, preferring to return back to Los Angeles to be near his fiancée, Lakers scion Jeanie Buss. Jackson is believed to have an out in his Knicks deal that could free him up to do just that at the end of next season unless things between him and Dolan become untenable before that. It's believed that as soon as Jeanie's brother Jim Buss — blamed for the Lakers current free fall — is somehow removed from the scene, Jackson will be back as soon as he can engineer it.
Take the quote for what it is and put it in complete context. 'NBA circles' could mean anything. A bunch of agents talking, maybe a couple of team executives talking at a function or even some players, 'NBA circles' is a beyond vague statement to make.
Who knows what happens with both the Lakers or Knicks this season but one thing is for certain, this summer could tell a lot about the future of both franchises.