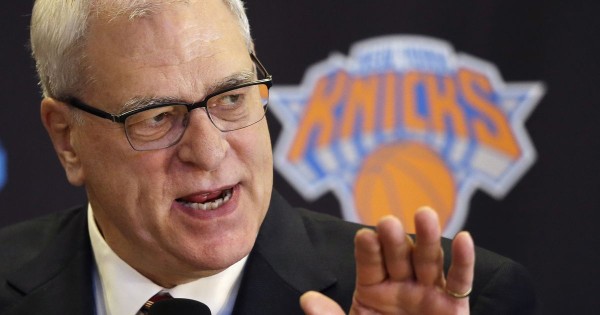 When Phil Jackson came to the Knicks I wasn't convinced. The news at that time was all about the Lakers and we were all wondering why didn't he just go to the Lakers?
Some people think that Phil Jackson and Jeanie Buss' brother Jim, wouldn't get along professionally. But Jeanie has said if it's warranted, she'll boot out Jim if she has to.
Or is that even a factor? Is Phil Jackson simply just a Laker through and through? Whatever the possible reason, Adrian Wojnarowski of Yahoo! Sports has said that Phil ditching the Knicks for the Lakers is still a possibility.
Golden State assistant Luke Walton is closest to a legitimately coveted candidate with ties to Jackson and the triangle – and he's still largely unproven, too. Walton intrigues Jackson, but truth be told: Why would Walton come East without an assurance Jackson is committed to the long run in New York? There's still a strong belief Jackson will eventually find his way to his fiancée Jeanie Buss and the Los Angeles Lakers. Walton will be competing with Thibodeau for the Lakers job in the spring, and who knows: Jackson and Walton could be reunited there.
Why would anyone go to the Knicks if Jackson isn't there? If you remove Phil Jackson what have you got? A below par team in the Eastern Conference with a sketchy owner. Not a tasty prospect.