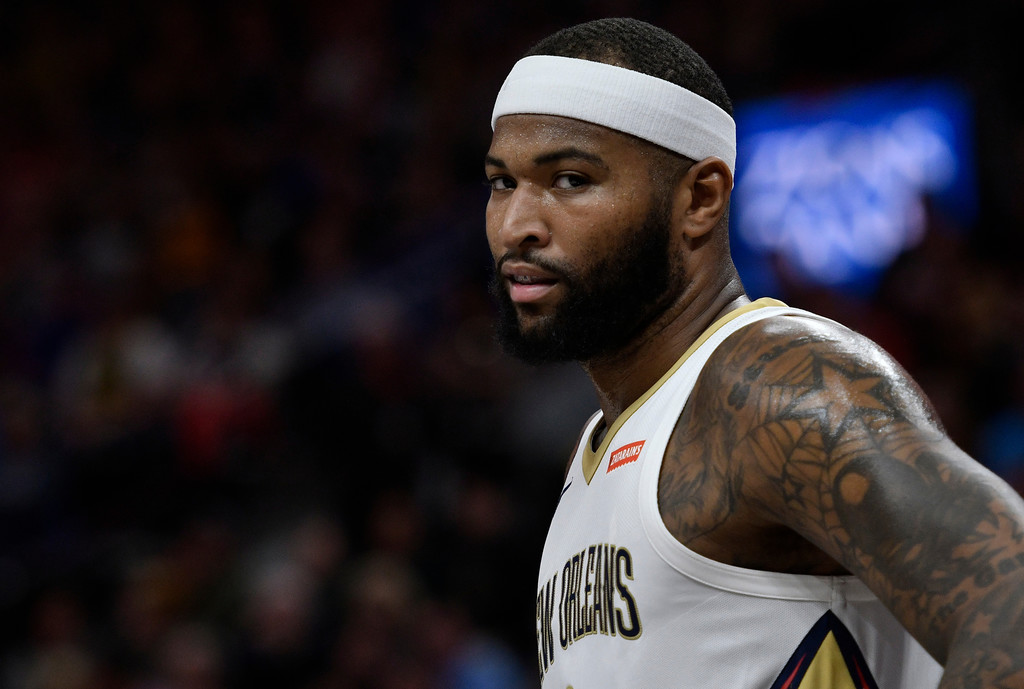 When the New Orleans Pelicans traded for DeMarcus Cousins almost one year ago, the team made a blockbuster deal for a troubled All-Star who could essentially be a rental for 15 months. DeMarcus Cousins has shined in his brief stint with the Pelicans thus far playing 55 games averaging 25.4 points per game, 12.5 rebounds and 4.7 assists with his fourth consecutive All-Star selection on the horizon.
The rest of the NBA knows that if the Pelicans fall out of the playoff race with a star in Anthony Davis seemingly hinting towards a departure if things don't turn around for the franchise, Cousins could be on the move again for some assets. Unfortunately for teams interested in Cousins ahead of his impending free agency, it looks like the Pelicans are planning to keep him this season and they hope to re-sign him in the summer.
Following comes from Adrian Wojnarowski of ESPN.
So far, New Orleans is determined to re-sign center DeMarcus Cousins and hasn't invited trade offers on him.
Trading Cousins wouldn't make too much sense for New Orleans. They already have a lot of money tied up elsewhere, most notably in Davis, Jrue Holiday, Omer Asik and Solomon Hill, so it would be hard for them to get another player even close to the caliber of Cousins. Every team should look to keep talent and Cousins is undoubtedly one of the best in the game if not the best center in the NBA right now. A pairing alongside Anthony Davis is troublesome for the rest of the league and if they get it to work, it could be the next great frontcourt in the NBA.