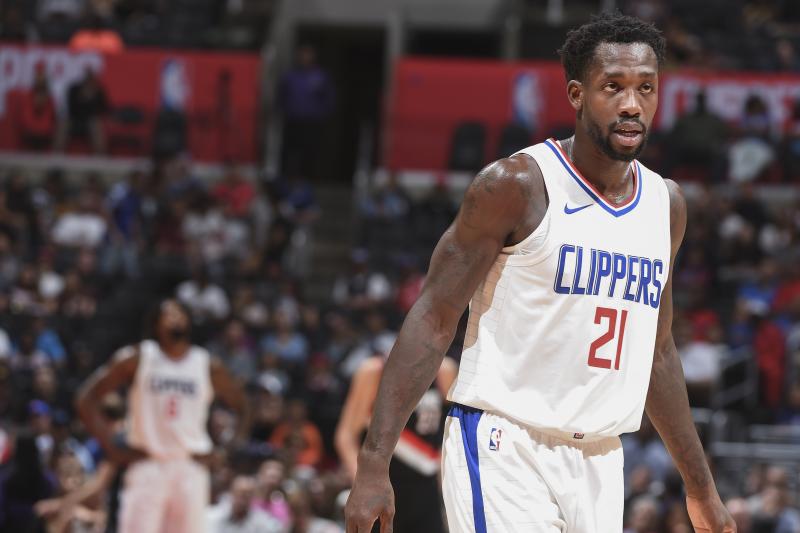 Though the Los Angeles Lakers have had one of the most successful offseasons in the entire NBA, Clippers guard Patrick Beverley isn't ready to relinquish his team's recent stranglehold on LA basketball.
The Clippers have easily been the more dominant team out of Los Angeles in recent years, as they are fresh off the memorable Lob-City era while the Lakers have failed to find success since the retirement of Kobe Bryant. However, all that is expected to change with the arrival of LeBron James. Though the Lakers are back to being perennial title contenders with James in town, Beverley told Clutch Points' Tomer Azarly he believes the Clippers are still the best team in LA.
LA #Clippers guard Patrick Beverley (@patbev21) – "I'll tell y'all right now, we are the best team in L.A. for sure." #Lakers

— Tomer Azarly (@TomerAzarly) August 17, 2018
Though the Clippers did overachieve last season with a mediocre roster, the Lakers are clearly the better team on paper heading into this season. Sure, the Lakers have hit a lull for the past half-decade, but adding the best player on the planet immediately catapults them into the Western Conference's top tier.
Still, it's fair for Patrick Beverley to have full faith in his team, especially considering the way they battled last season. Though Beverley missed almost the entire campaign due to knee surgery, the Clippers nearly managed to sneak into the postseason in an unforgiving Western Conference playoff picture.
Now the Clippers will look to keep from being afterthoughts, as they lost some veteran talent this offseason while ushering in a full rebuild with a plethora of young guards. Though they will likely finish with a substantially worse record than the Lakers, it's good to hear a leader such as Beverley remaining confident in his team prior to the season.