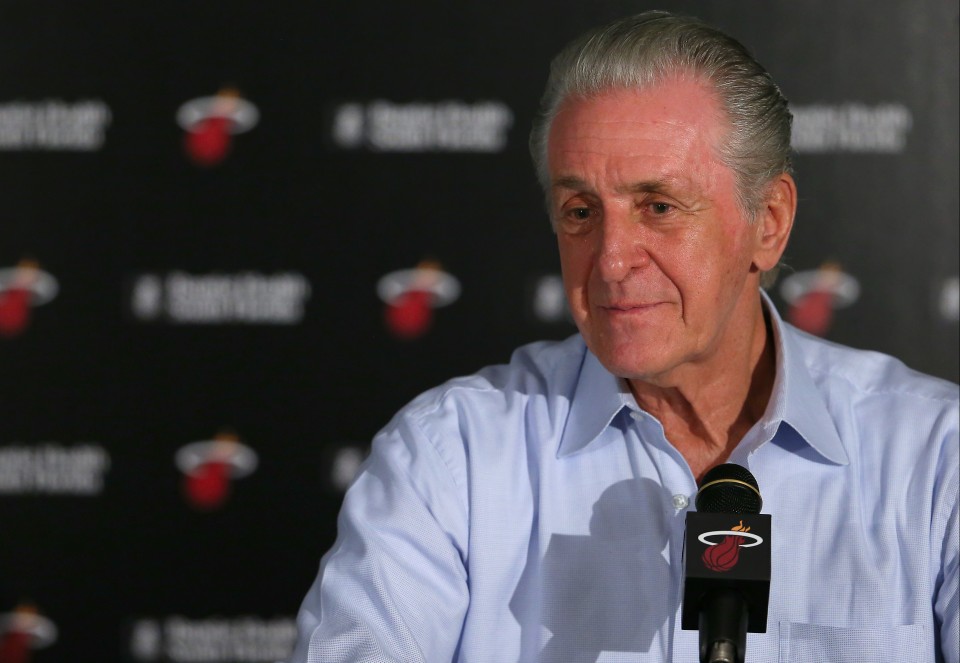 After Magic Johnson's surprising resignation left a gaping hole in the Los Angeles Lakers front office, there have already been a few names mentioned as possible replacements.
One of those has been all-time great executive Pat Riley who currently serves as the president of the Miami Heat. However, when asked about potentially going back and re-joining the Lakers, Riley told Miami Herald's Barry Jackson that this isn't something he's interested in. Riley even added that he hopes to finish out the rest of his career in Miami.
Riley talked to Magic, but said he won't go to Lakers. He says this is where he will finish his career. "I am not going to comment on another team's misfortunes. There is no doubt I have a history with that team, a lot of friends in the organization."




— Barry Jackson (@flasportsbuzz) April 13, 2019



Of course, Pat Riley was rumored to be a candidate for the Lakers' president vacancy due to already existing ties with the franchise. Riley served as a member of the Lakers' coaching staff for a decade during their historic run in the 1980s.
Riley then spent a few years with the Knicks before joining Miami in 1995. Riley has been there ever since, helping Miami capture a total of three titles over that span in 2006, 2012 and 2013.
Riley re-joining Los Angeles after such a long commitment to the Miami Heat was a far-fetched idea to begin with, but now that door has seemingly been slammed shut. With such an important offseason ahead, the Lakers have a franchise-altering decision that needs to be made.