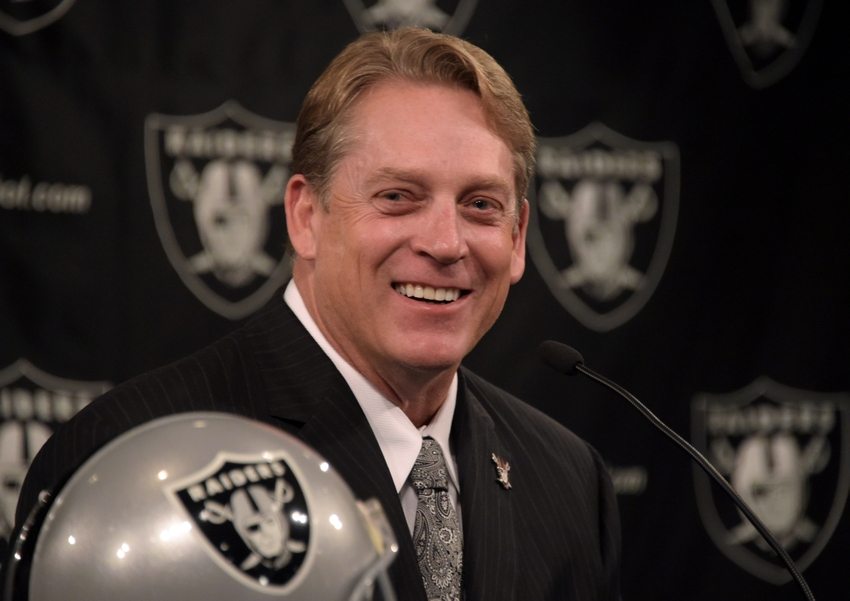 Jack Del Rio was the 20th head coach in the history of the Raiders organization. "Was" being the operative word there, as the team will now look to hire its 21st head coach after firing Del Rio.
The Raiders were considered by some to be a legitimate Super Bowl contender entering this season. However, they managed just a meager 6-10 record following their 30-10 loss to the Los Angeles Chargers on Sunday.
While Oakland certainly experienced their share of injuries (especially to quarterback Derek Carr, who missed only two games but never seemed quite right upon his return).
This was Del Rio's third season in with the Raiders. His first season ended with a 7-9 mark but rebounded to 12-4 in 2016. That record directly led to the high expectations placed on the team this season. In total, under Del Rio, Oakland was 25-23 in the three seasons under his helm.
Jack Del Rio said Mark Davis has informed him he will no longer coach the Raiders.

— Adam Schefter (@AdamSchefter) January 1, 2018
Now that Jack Del Rio is out, the focus turns to who his replacement will be. ESPN's Adam Schefter, after sending out the tweet above regarding the ousting of Del Rio, sent out a (semi-)cryptic tweet that was obviously meant to be intertwined with the coaching news out of Oakland:
And if anyone had any doubts about Jon Gruden coming back….

— Adam Schefter (@AdamSchefter) January 1, 2018
Not only are the Raiders now in the market for a new head coach to take them in a new direction, the franchise itself will enter what is expected to be a lame-duck year in Oakland in 2018 before they literally move in a new direction when they move to Las Vegas following next season.
Ultimately, as long as Jack Del Rio wants to be in the NFL, he'll be able to find work rather easily. If not as a head coach, certainly as a defensive coordinator. Del Rio spent nine seasons as head coach of the Jacksonville Jaguars but received his walking papers there after the 2011 season. He then put together an impressive string of units in Denver as the man calling the plays as coordinator for the Broncos defense. All in all, it appears this was a move made with one eye already on the future.