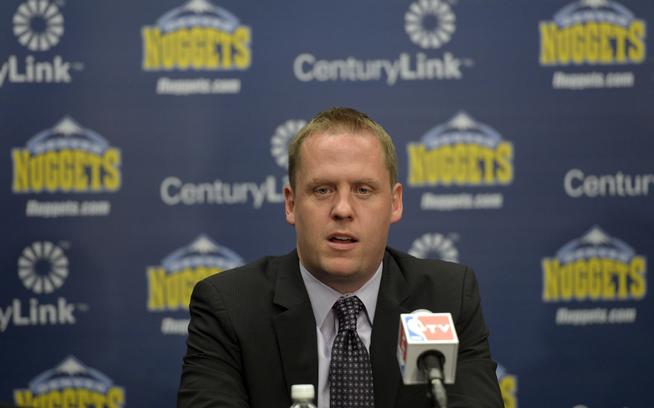 The Denver Nuggets announced today that they had reached multi-year contract extension deals for General Manager Tim Connelly, along with Connelly's assistant GM Arturas Karnisovas, and all of their staff members.
In the official announcement on NBA.com, Nuggets President John Kroenke said:
"Over the past few years Tim, Arturas, and the rest of our front office staff have worked tirelessly in reshaping our roster and our entire organizational vision for the future… Whether through the draft, trades, or free agency, we have an excellent mix of players and are extremely well positioned moving forward."
Connelly and co. seem to be excited about the extension.
We're excited and honored by this opportunity to continue what we have started here in Denver," stated Connelly. "We have a locker room full of dedicated players and staff, led by head coach Michael Malone, who look forward to winning in this great city for years to come. As a staff we would like to thank Josh and the entire Kroenke family for their continued support; we are unbelievably fortunate to work for such committed ownership."
The Nuggets are just 16-25 so far this season, and that's actually a lot better than many expected them to be. Nevertheless, they have some strong young talent in Emmanuel Mudiay, Danilo Gallinari, Kenneth Faried, Jusuf Nurkic, Nikola Jokic, Gary Harris, and Will Barton.