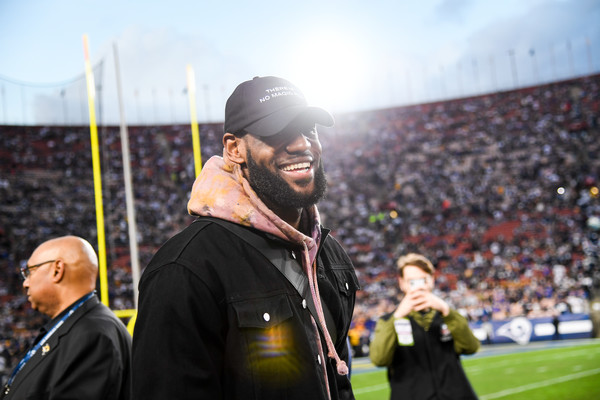 NBA superstar LeBron James has been with Nike since 2003, when he was drafted into the league with the first overall pick. 16 years later, the world-renowned athletic company will honor their biggest star with an entire building.
Nike announced that the newest building being added to their campus will be named the LeBron James Building, dedicated to the innovation team. It is the sixth building being added to the world headquarters as part of Nike's expansion efforts. This efforts first started in 2015. "Innovation team" sounds ambiguous, but it truly is just that. Nike says the building will house scientists, engineers, and designers with the goal of improving how athletes perform.
"It's so surreal," says James via the Nike press release. "It's been an honor to be a part of such a great company for the last 18 years. And to know that a building with my name will reside on campus — it's truly an honor, and I feel truly special."
James, who is entering his second season with the Los Angeles Lakers, showed his sincere gratitude on Instagram.
Nike says the LeBron James building, along with the Serena Williams building, is expected to open in 2020.