2022 Divisional Round Picks
Wildcard Weekend was pretty chalk. With the exception of the Cowboys, all of the betting favorites advanced. With the weaker playoff teams now eliminated, this week's games are much tougher to pick. Let's take a look at the slate of 2022 Divisional Round games.
Cincinnati Bengals at Tennessee Titans (-3.5) Saturday 4:30 p.m EST
The Titans are probably the most slept on number one seed of all time. I, for one, was shocked to discover they had the best record in the AFC at the season's end. I looked back and they have eight wins over teams with a winning record. So what is it? Their defense has a couple of blue-chip players but is by no means a dominant unit. Offensively, the Titans don't necessarily strike you as inevitable. Chances are fans, like myself, wrote them off after Derrick Henry's injury. We assumed he was the reason for their success and prematurely counted them out. Their wins weren't sexy but their record and schedule speaks for itself. With Henry back, this should be Titans all the way. And yet, I can't shake the notion that Joe Burrow and his plethora of weapons will pick apart that Tennessee secondary. This game will come down to the Bengals' ability to keep Burrow upright. I think they hold up and the Bengals do just enough to pull the upset.
Pick: Cincinatti Bengals +3.5 (-110 via DraftKings)
San Francisco 49ers at Green Bay Packers (-5.5) Saturday 8:15 p.m EST
The first time these teams matched up, the Packers were three-point favorites and failed to cover. I am surprised Vegas has set this line so. The Packers are the number one seed but these teams looked pretty evenly matched the first time around. In particular, San Francisco's defensive front was able to put pressure on Aaron Rodgers and disrupt the timing routes between him and Davante Adams. David Bakhtiari may make his return to the lineup, but one has to wonder how effective he'll be. The 49ers dared the Packers to run the ball and Green Bay could not execute. Rodgers is arguably the League MVP and should be able to overcome a lack of a run game, but it won't be easy. Defensively, the Packers will benefit from the return of Za'Darius Smith. Smith is the team's best pass rusher and should give them a nice boost. The question is whether the Green Bay front can hold up in the run game. Elijah Mitchell and Deebo Samuels have gashed teams on the ground. I think this game comes down to the game script. If the Packers can go up early, it will force the Niners to lean on Jimmy Garoppolo. If the 49ers go up early, they should be able to control the clock and limit possessions. Ultimately, I trust that Aaron Rodgers will find a way to win an ugly but uber competitive game. I just don't think the Packers will cover.
Pick: San Francisco 49ers +5.5 (-110 via DraftKings)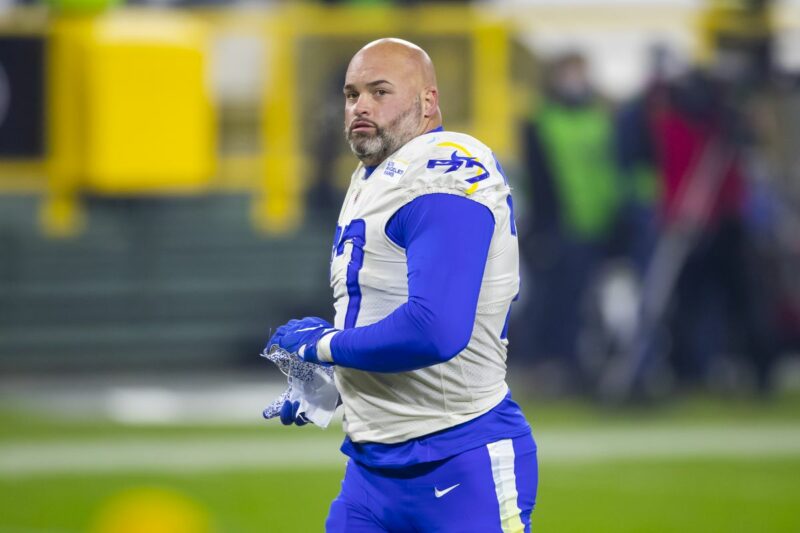 Los Angeles Rams at Tampa Bay Buccaneers (-2.5) Sunday 3:00 p.m EST
Injuries have taken their toll on the Buccaneers. Chris Godwin and Leonard Fournette are out. Gronk needs WD-40 to lubricate some of his aching joints. Mike Evans' hamstring is liable to fall off the bone at any moment. Brady is great, but this team is simply too injured. If the Rams can hold up in pass protection with Andrew Whitworth, I believe Matthew Stafford will make enough plays downfield to take down the defending champs. Of course, this is Brady and a Buccaneers win would not surprise me in the least, but I think the Rams have enough talent up front to make life difficult for the GOAT in the 2022 Divisional Round.
Pick: Los Angeles Rams +2.5 (-110 via DraftKings)
Buffalo Bills at Kansas City Chiefs (-2) Sunday 6:40 p.m EST
This is probably the AFC Conference championship game. Regardless of whoever wins, I expect they will be heavily favored over the Titans and certainly the Bengals. For Buffalo, their season turned around when they decided to put Josh Allen in shotgun and have him make every decision. He torches man coverage with his legs and picks apart zones with a renewed run game alongside Devin Singletary, and short-area throws. Allen has been nothing short of fantastic. For Kansas City, their offense has been inconsistent, but their defense has steadily improved over the course of the season. This game will be played at an extremely high level with coaches capable of putting their players in positions to succeed and players talented enough to execute the game plan. Ultimately, I trust Patrick Mahomes a tad bit more to lead his team down the field at the end of the game. 
Pick: Kansas City Chiefs -2 (-110 via DraftKings)