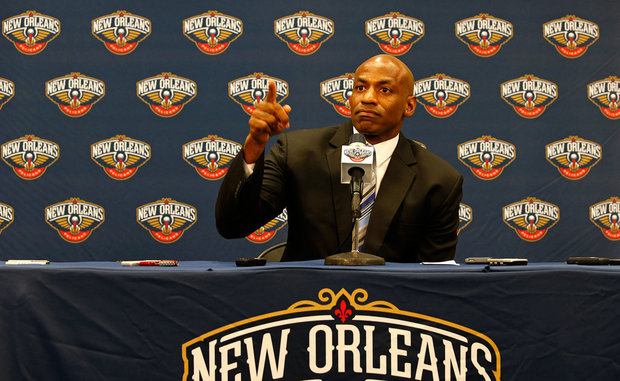 The New Orleans Pelicans are the latest NBA team to get a G League affiliate. Their affiliate will be based in Birmingham, Alabama, but will spend its first year in Erie, Pennsylvania, reports ESPN's Adrian Wojnarowski:
New Orleans is launching a G League affiliate in Birmingham, Ala., league sources tell ESPN. Team will start play in Erie, Pa. next season until renovations are complete on arena in Birmingham.

— Adrian Wojnarowski (@wojespn) October 23, 2018
The news will be announced Wednesday, according to Andrew Lopez of the Times-Picayune.
In 2017, the Pelicans announced that they received six affirmative responses from cities wishing to host the team's G League affiliate: Baton Rouge, Louisiana; Jackson, Mississippi; Mobile, Alabama; Pensacola, Florida; St. Tammany Parish, Lousiana and Shreveport, Louisiana.
Eventually, the decision was down to Pensacola and Shreveport.
When Shreveport's City Council, in October 2017, voted 6-0 against bringing the team to its city, the list was down to just Pensacola.
In March 2018, Pelicans general manager Dell Demps announced that the team had "put things on pause" with regards to gaining a G League affiliate.
At long last, the Pels' journey toward acquiring a G league team is nearing completion.