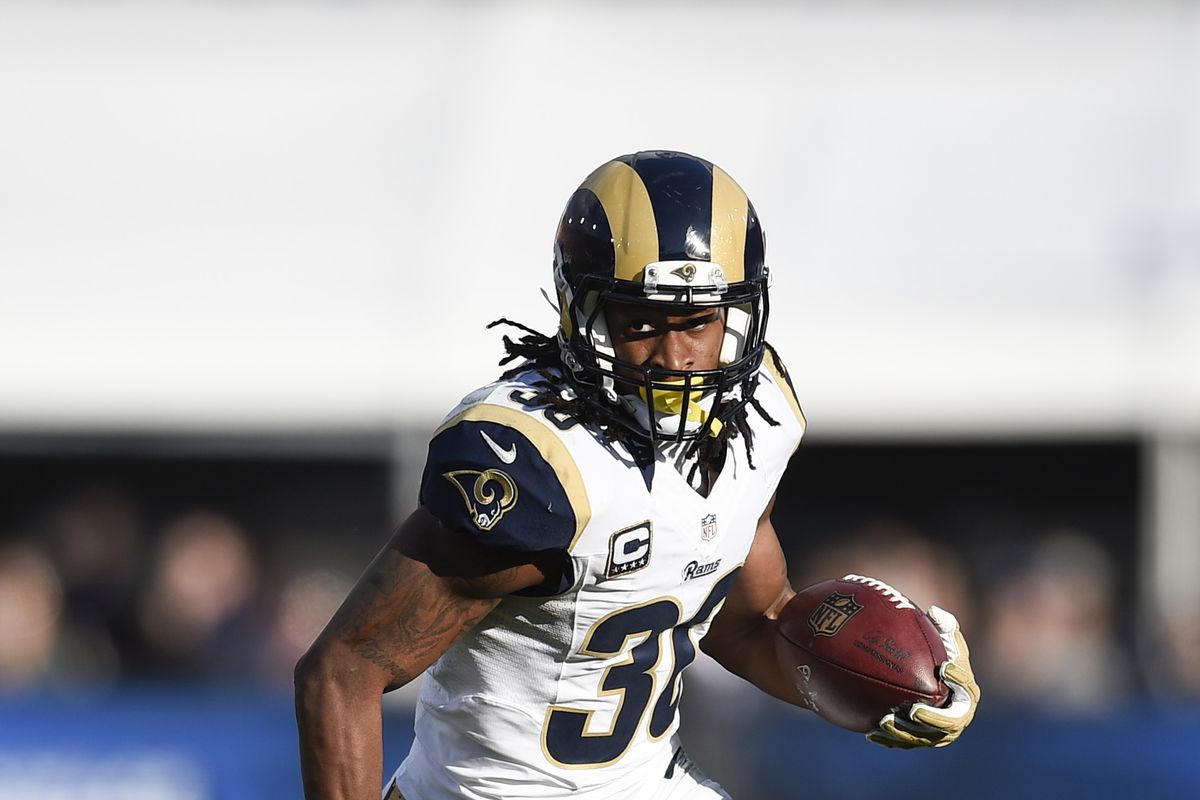 The Los Angeles Rams continued their spending ways by agreeing to a four-year extension worth a total of $60 million, though not all the money is guaranteed.
Rams and RB Todd Gurley finalizing agreement on a 4-year extension worth $60 million that includes $45 million guaranteed that ties him to LA for the next six seasons, source tells ESPN. Finally a deal that resets the RB market.

— Adam Schefter (@AdamSchefter) July 24, 2018
The 24-year-old Rams running back is entering his fourth season as a pro since being drafted out of Georgia with the 10th overall pick of the 2015 NFL Draft. Though in his second NFL season Gurley experienced a bit of a sophomore slump, his production on the field before and since leaves little doubt: Todd Gurley is one of the premier talents in the league.
He's played 44 career games and rushed for 3,296 yards on 786 carries (a mark of 4.2 yards per attempt). Gurley also has 128 catches on 171 targets for 1,303 yards (10.2 yards per reception). That kind of production certainly makes life easier on the Rams young quarterback Jared Goff. In fact, while L.A.'s spending may leave your jaw open, one could argue the franchise is doing the prudent thing in spending their cap money elsewhere since they have an emerging QB on a cheap (rookie) contract for a few more years.
The other obvious angle, on a larger, league-wide scale, is to wonder what this means for the next set of intriguing running backs that are due for new contracts or extensions. Le'Veon Bell – who will play his second consecutive season under the Franchise Tag this year for the Steelers – and Ezekiel Elliott of Dallas most definitely will monitor Gurley's, as a well as each other's, contract situation to make sure the numbers on their deals align.