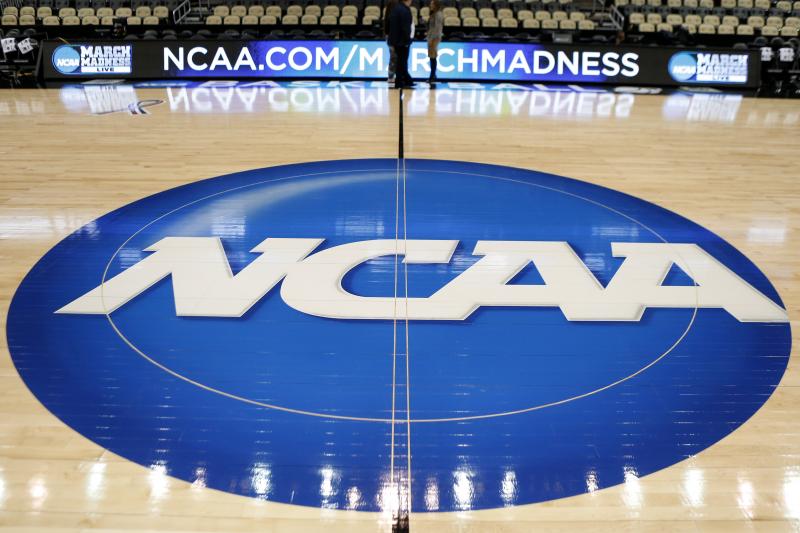 In recent years the NCAA has used the NIT to test out of some of the rules college basketball is considering implementing. The 30-second shot clock was one of the rules that caught on. This past year in the 2019 NIT a longer three-point line, the same used in international play was tested. The NCAA's Playing Rules Oversight Panel has now approved the rule bringing it to the entire game starting this upcoming year.
The line will now move back to 22 feet and one and three-fourths inches versus the now old 20 feet and nine inches that's been used since 2008-2009.
The panel gave a list three reasons for their decision to approve the rule change. One of which included opening the lane and making it more available to drivers of the ball. The two others were to assist with spacing and to slow the number of three-pointers being attempted. The number of threes being attempted has risen over the years as the game is being played more outside-in in recent years. By making the shot "more challenging" in the panel's words, they hope to slow down the number of attempts. Although in the NIT three-point shots actually rose by one at the new distance.
Watching the adjustments NCAA teams make next year will be interesting to watch. Teams that already to struggle to shoot threes may benefit with the extra spacing they'll receive. A team like Auburn who recently made the Final Four on the back of their spacing and shooting will be fun to watch on the other side as well.