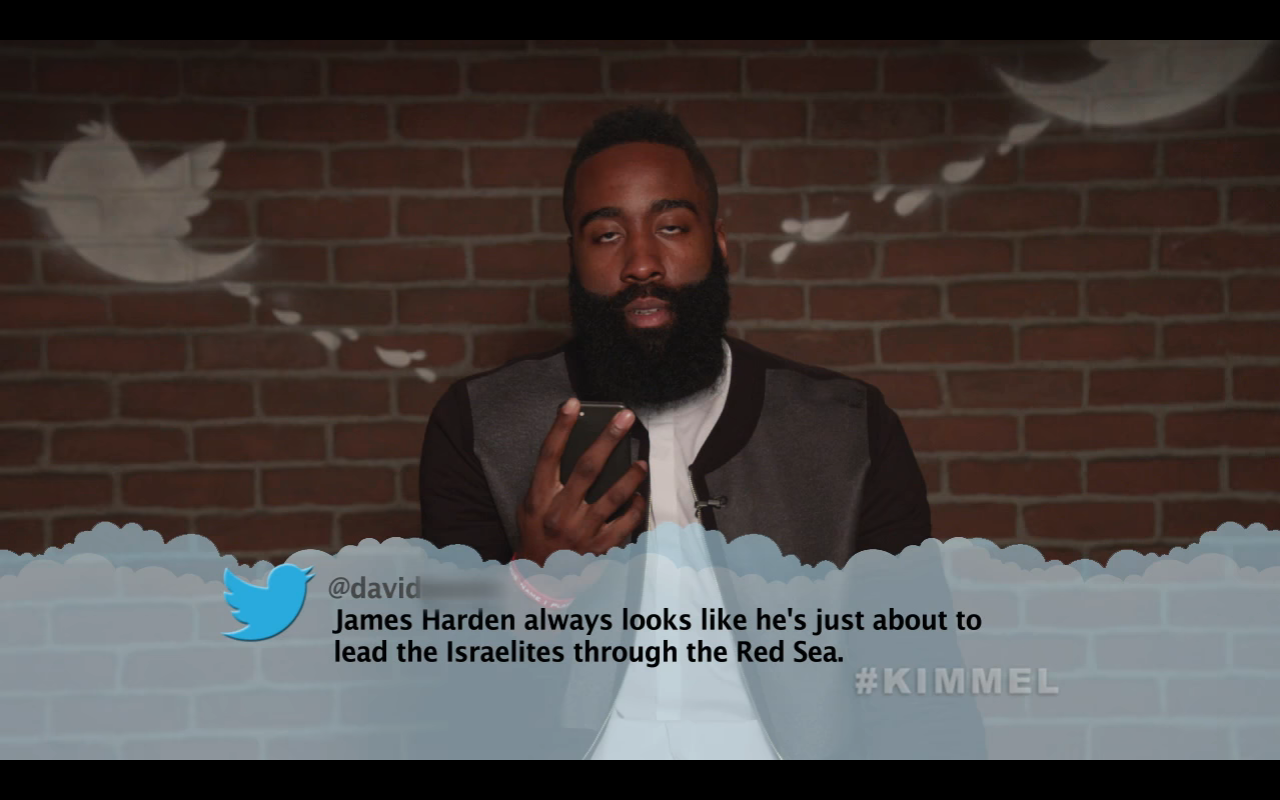 NBA Mean Tweets is back and showcasing some of the best and worst that Twitter has to offer. Once again, Jimmy Kimmel, on his show Jimmy Kimmel Live, brought a collection of NBA talent and media alike to read some tweets from random trolls on Twitter. It's great, stupid people getting the attention they don't deserve.
Of course, the main point of this segment is centered around the presumed fact that people reading the tweets most likely haven't read these tweets before given the fact that almost immediately after any famous person sends a tweet, strange accounts make some odd comments under it. Twitter, it's a wonderful place really.
But check out the latest installment below. It features some of the best NBA Players of all-time in Karl Malone, Shaquille O'Neal Magic Johnson, Walt Frazier and Doc Rivers. Some current NBA stars like James Harden, Paul George, DeAndre Jordan and Mike Conley take a gander at what people have to say about them along with some younger NBA talents who have bright futures like Karl-Anthony Towns, Devin Booker, and Joel Embiid. Even members of the media weren't safe as ESPN talents Michelle Beadle, Jay Williams and Caron Butler even felt the wrath of some random trolls.
Following is courtesy of Jimmy Kimmel Live on YouTube.