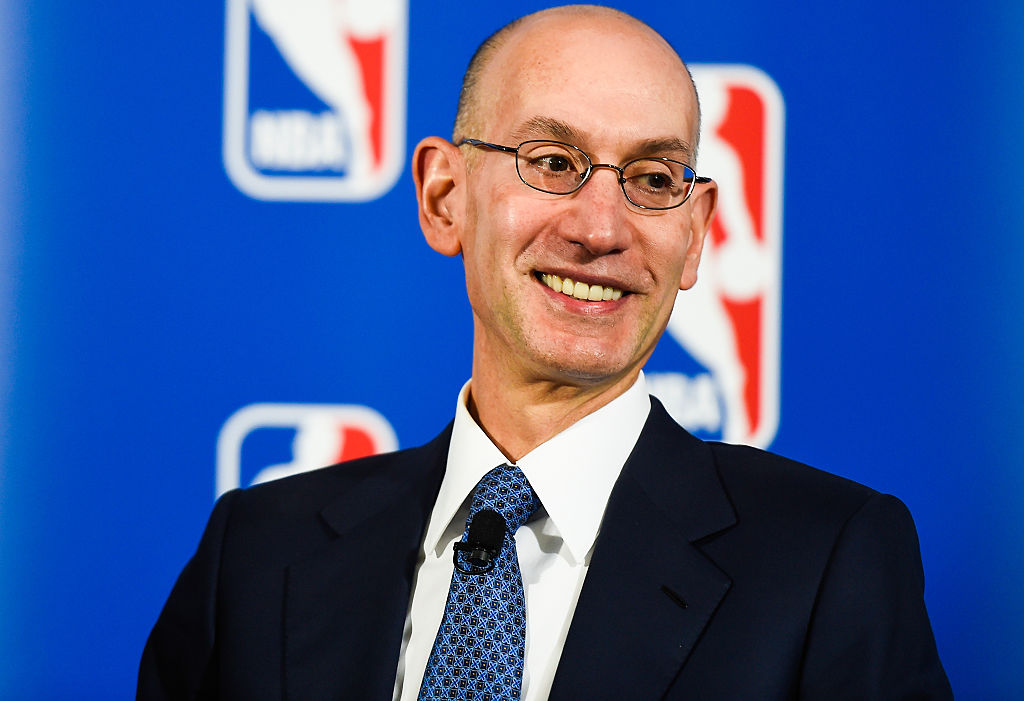 The NBA has been at the forefront of fan involvement for quite some time now. Commissioner Adam Silver is once again listening to the fans, according to ESPN's Adrian Wojnarowski, with his push for a draft lottery reform.
Silver has seemingly done everything in his power to provide fans with the best experience possible. Wojnarowski reports that the league has research supporting any claims that fans don't Trust the Process all that much.
The NBA's pursuit of draft lottery reform is rooted in research that "many fans continue to say that tanking is making them less interested in the league," president of league operations Byron Spruell told ESPN.

Lottery reform is moving toward a Sept. 28 vote at the NBA's board of governors meeting in New York. The league's competition committee has recommended passage of commissioner Adam Silver's proposal intended to curb the chase to the bottom of the standings for higher draft positions.

The NBA needs the vote of three-quarters of its teams — 24 of 30 — to implement the new rules, beginning in 2019. Silver fell short of the votes to reform the draft lottery in 2014.

"We are proposing that teams can no longer target finishing positions at the bottom, with a marginal difference in each seed from there on," Spruell told ESPN. "We need to continue to focus on competitive play and owe it to our fans and business partners to do that. It's the right time to take action."
In 2014 when the league had the option to vote on a similar venture, Sam Hinkie and the Philadelphia 76ers were just starting their tank job.
Since then, teams have figured that it's better to lose games, subsequently improving their chances of a drafting a franchise player. The alternative only means having to lose to the Cleveland Cavaliers and Golden State Warriors — and the chance at what is probably the single most viable way of making the team any better.
The new draft lottery reform hopes to curb teams from tanking with its new draft order odds. If this makes the fans any happier, it's OK to think this would please Adam Silver just as much.