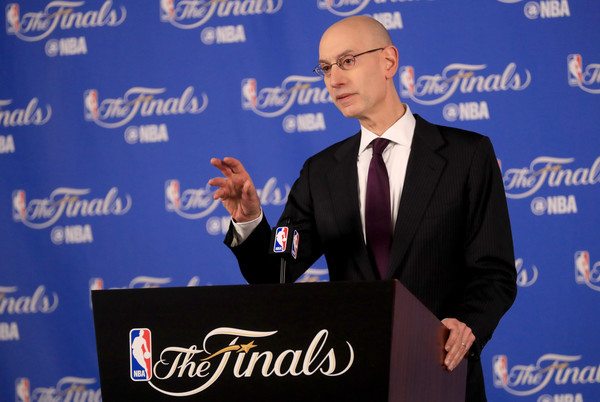 The NBA has done an admirable job in globalizing the brand while also continuing to focus on the development of the game with the youth. In the summer of 2018, the Jr NBA World Championship will be feature youth teams from all over the world, the league announced on Monday.
16 teams from eight regions (Northwest, West, Regional, South, Midwest, Northeast, Southeast, Mid-Atlantic) in the United States will be chosen.  To competition will include 16 teams from eight countries globally (Canada, South America, Africa, India, Europe, Mexico, Middle East, Asia Pacific) to ultimately compete in a tournament at the ESPN Wide World of Sports Complex on August 12.
Adam Silver, the league commissioner, expressed his pleasure with the initiative and what it will potentially mean for the NBA going forward in an official press release.
"The Jr. NBA World Championship represents another significant step in our effort to promote youth basketball globally," Silver said in press release.  "And in addition to high-level competition on the court, participants will learn from NBA and WNBA veterans and coaches the values of the game and the most appropriate training techniques."
The league also announced that Dwyane Wade of the Cleveland Cavaliers and Candace Parker of Los Angeles Sparks will serve as ambassadors for the tournament. Wade and Parker, both who are global stars in the game of basketball, talked about their excitement for their role in the competition in a press release as well.
"Basketball means so much to me and my family, and I look forward to helping the NBA improve the game at the youth level for the next generation of players from around the world," Wade said in a release.
"The Jr. NBA World Championship is a great initiative that will connect the U.S. and international youth in a meaningful way," Parker Said.  "As a global ambassador, I'm looking forward to making a positive impact on the participants, both on and off the court."
The tournament will begin with the teams split into US and International brackets in a round-robin fashion on August 7-12, 2018. The tournament is another avenue the NBA has regarding curating and discovering young talent across the world.