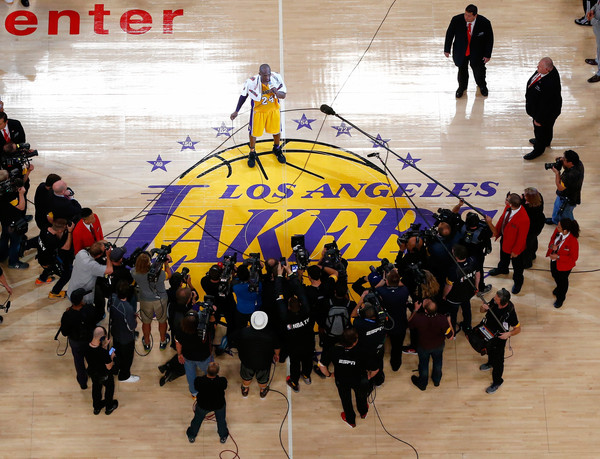 In partnership with the NBA, Kobe Bryant has plans to open an NBA Basketball school in China. The school will be the first of its kind. The academy will further continue Commissioner Adam Silver's efforts to expand the league into the Chinese Market. With the growing popularity of the game in the China, this school is another great avenue to develop NBA-ready talent outside the United States.
According to Yahoo! Sports the NBA plans to have the NBA Basketball School- Mission Hills Haikou finished in 2019.
Bryant and NBA China chief executive David Shoemaker are excited about the potential long-term benefits:
"The Chinese youth will benefit from a complete approach to player development that combines NBA-quality coaching with NBA-level training," said the retired five-time NBA champion.

"I believe this partnership will lift the game of basketball to a higher level in China."

The 39-year-old was in the city of Haikou, on the southern Chinese island of Hainan, to unveil the project.

Mission Hills Group will design and build the school and its six indoor courts, but it will be operated by NBA China.

The NBA already has three training academies in China for top male and female prospects.

NBA China chief executive David Shoemaker said in a Mission Hills press statement: "This groundbreaking NBA Basketball School in Haikou further builds upon our commitment to developing young basketball talent in China.

"We are delighted that Mission Hills Group shares our vision and are thrilled to have the opportunity to contribute to the government's pledge to grow a sporting culture in Hainan Province."
Bryant has always fancied himself a student of the game. The five-time NBA Champion studied basketball so intently that he saw the game on a different level than his peers. Intelligence doesn't always translate well to those who can't reach a certain degree of understanding, or to those who would simply rather not. The recently retired Los Angeles Laker great will soon have an academy to impart most, if not all, of his NBA wisdom into an entire generation of young players.